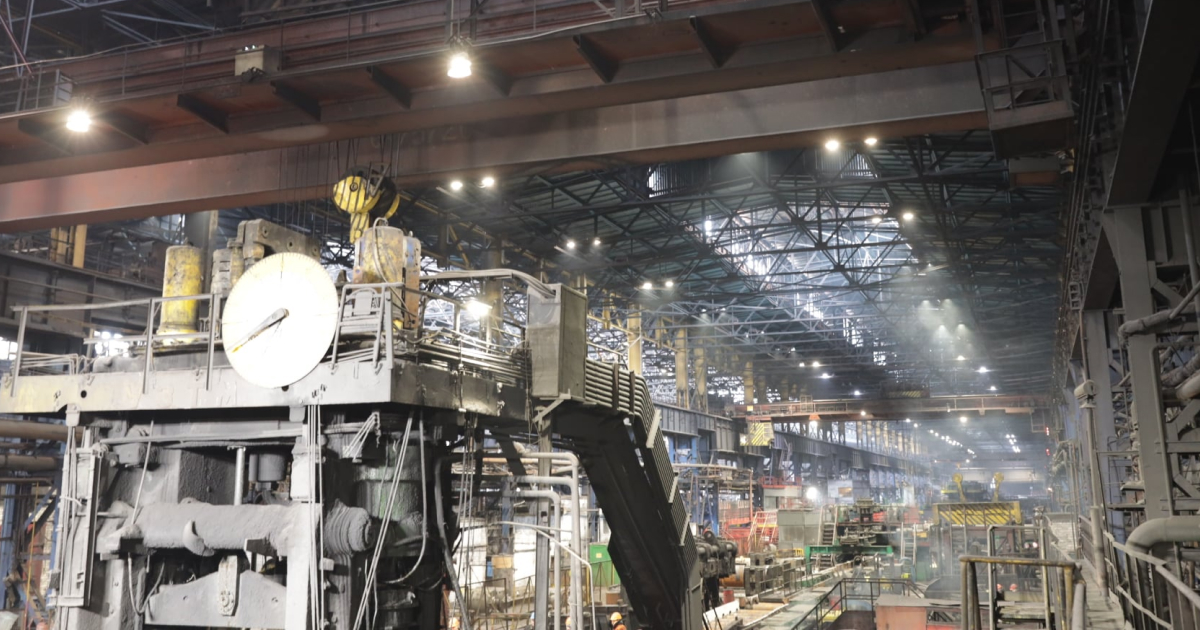 (с) facebook.com/666415626843956
The plant plans to sell 650 thousand tons of products per month: 200 thousand tons of metal products, and 450 thousand tons of concentrate
ArcelorMittal Kryvyi Rih plans to reach 70% of its capacity in June, CEO Mauro Longobardo said in an interview with Forbes Ukraine.
In total, the plant expects to sell 650,000 tons of products per month, of which 200,000 tons are metal products and 450,000 tons are iron ore concentrate.
"I try to make production work at 100%, and steel production nearly at 50%. We will sell extra iron ore concentrate. Once blast furnaces restarted, which are now canned, concentrate production for sale will be reduced, "said ArcelorMittal CEO.
According to him, the plant potentially can ship 500 thousand steel products and up to 250 thousand tons of iron ore concentrate per month. As soon as the situation changes, ArcelorMittal Kryvyi Rih will return to its traditional specialization, steel production, said Mauro Longobardo.
At the same time, the lack of coal for blast furnaces does not let the plant reach the full capacity.
"In the pre-war period, we bought about 300,000 tons of coal a month. The main supplier was Kazakhstan. But now coal from Temirtau cannot reach us, we need to look for other sources and bring it by rail. It's not easy. We try to import coal using cars that have exported our products. But this does not happen instantly and not in the amount needed. That's why only one blast furnace has been launched so far," ArcelorMittal CEO summed up.
Earlier GMK Center reported that in May, ArcelorMittal planned to ship for export 450 thousand tons of iron ore concentrate, of which 100 thousand tons will be shipped through the new point. Previously, the company exported only 20% of iron ore concentrate, while now this figure reaches 80%.
ArcelorMittal Kryvyi Rih also started negotiations with the government of Poland concerning placement in the Baltic Sea ports of the capacities necessary for transportation of metal production.
---
---