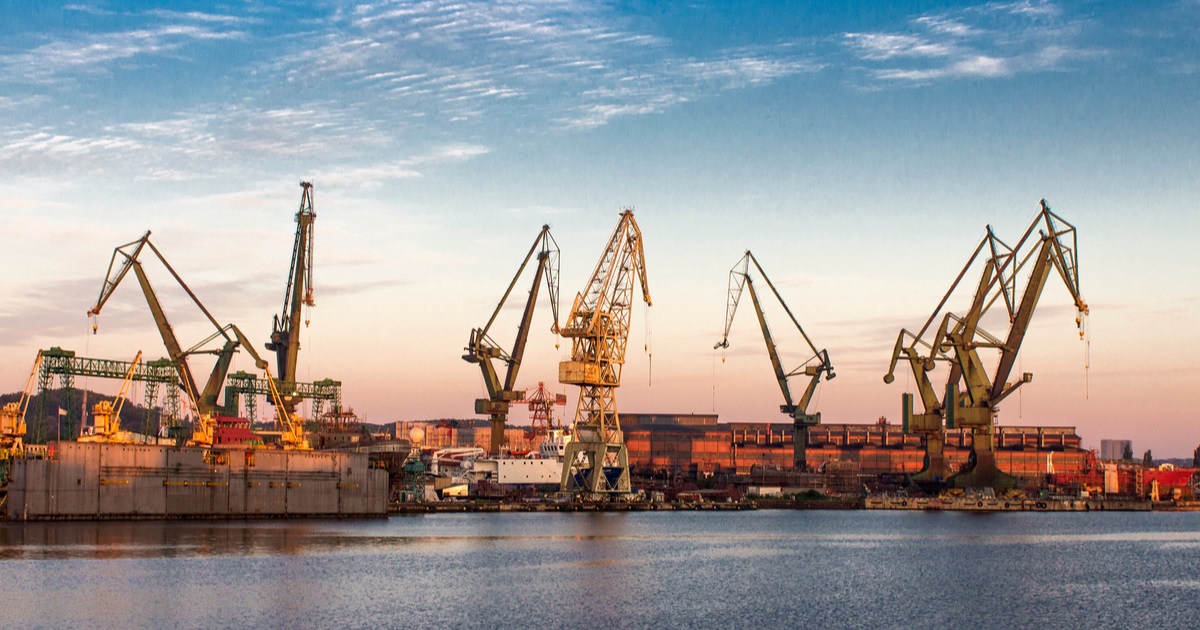 The company asks Polish government to increase investments in port infrastructure
PJSC ArcelorMittal Kryvyi Rih has opened negotiations with the Republic of Poland about the placement of the capacities for transportation of steel products in the ports of Baltic Sea. It was told by Mauro Longobargo, CEO of ArcelorMittal Kryvyi Rih.
According to him, the Polish division of ArcelorMittal helps an enterprise in Kryvyi Rih in communication with ports, and the government. Thus, companies are asking the authorities to increase investments in port infrastructure.
"We have large volumes of goods. It is necessary for foreign countries to be prepared for this volume to pass through them, which was not the case before", said Mauro Longobardo.
In addition, logistic routes will be the same for all companies, and all goods in Ukraine, CEO of ArcelorMittal Kryvyi Rih said.
Another task for the management of the enterprise in Kryvyi Rih is to develop a logistic route to supply coking coal from Kazakhstan since the raw material was supplied through Russia. The Ukrainian enterprises received 30% of the coal needed for production via this route.
As a result, in case of supply resumption, and increase of metallurgical volume, it is possible to launch 4 out of 6 coke ovens, which are still in the hot conservation mode.
Note, that Alexander Kamyshin, Head of Ukrzaliznytsia, named in the interview with the GMK Center ports of Baltic countries as the most promising transport routes.
"The ports of Poland, and Romania are already loaded. They work according to their plan. And Baltic ports, which used to systematically serve Russian cargo, are the most promising for us, since these terminals served similar kinds, and types of cargo. That is, it is the ports of Baltic countries that have the potential to receive millions of tons of grain, and ore for shipment around the world", Alexander Kamyshin said.
As a reminder,  ArcelorMittal blew in blast furnace No. 6. The company is going to launch blast furnace No. 2 by May 2, and by May 10 to export iron ore concentrate from the ore processing plant No. 1. In addition, by the end of April, the plant expects to reach 100% utilization level of the mining department.
---
---