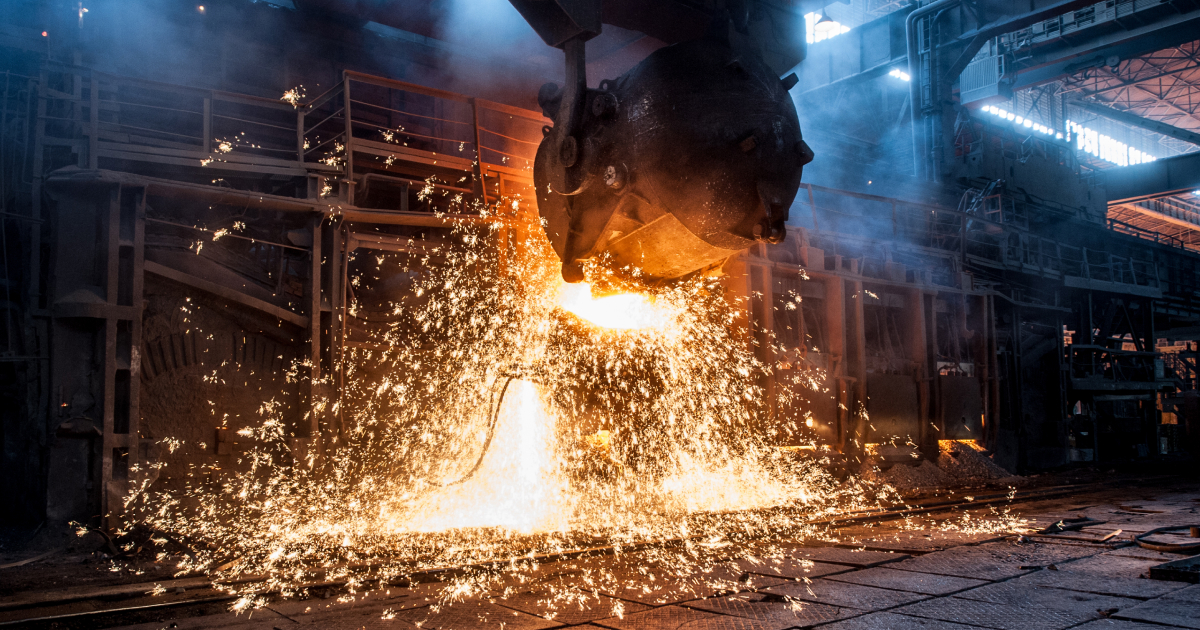 The company is going to focus on BOF steelmaking
According to the website of ArcelorMittal Kryvyi Rih PJSC, the company is going to shut down its twin-hearth furnace No. 6 (THF-6), to be followed by a complete shutdown of the open-hearth furnace shop.
The company will cut power supply to the mill anytime soon, and then proceed with disassembly of the main equipment. The territory will be afterwards used as the company's warehouse of refractory products.
"We are giving up completely the open-hearth furnace steelmaking technology, and the city will benefit from lower industrial burden," says Liana Maksymenko, Director of the Environmental Department, ArcelorMittal Kryvyi Rih.
Since 2011, after the open-hearth furnace No. 4 was shut down and disassembled, only THF-6 operated in the open-hearth furnace shop of ArcelorMittal Kryvyi Rih.
Three years ago, the company reconstructed THF-6 to make it direct-flow. AMKR also arranged waste gas discharge from each bath through the existing flues to a gas cleaning plant with a 99% efficiency. This enabled an almost fourfold emission reduction — from 9.6 to 2.5 thousand tons (production of 1.3 million tons of steel in an open-hearth furnace shop).
AMKR is giving up open-hearth steelmaking as it is constructing new modern mills (continuous casting machines) and modernizing the existing ones (reconstruction of a BOF shop with advanced gas cleaning equipment).
Following the shutdown of its open-hearth production, AMKR will focus its 5.5 million tons capacity on the BOF shop.
As reported earlier, ArcelorMittal Kryvyi Rih had started hot tests of its new two-position ladle furnace and continuous casting machine No. 2. At the same time, the company is working on achieving the projected capacity for its continuous casting machine No. 3.
ArcelorMittal Kryvyi Rih PJSC is an integrated steelmaking company, a part of the ArcelorMittal Group. Its activity covers the entire production chain from iron ore mining and coke production to manufacture of finished metal products. ArcelorMittal Kryvyi Rih produces semi-finished and long products.
---
---