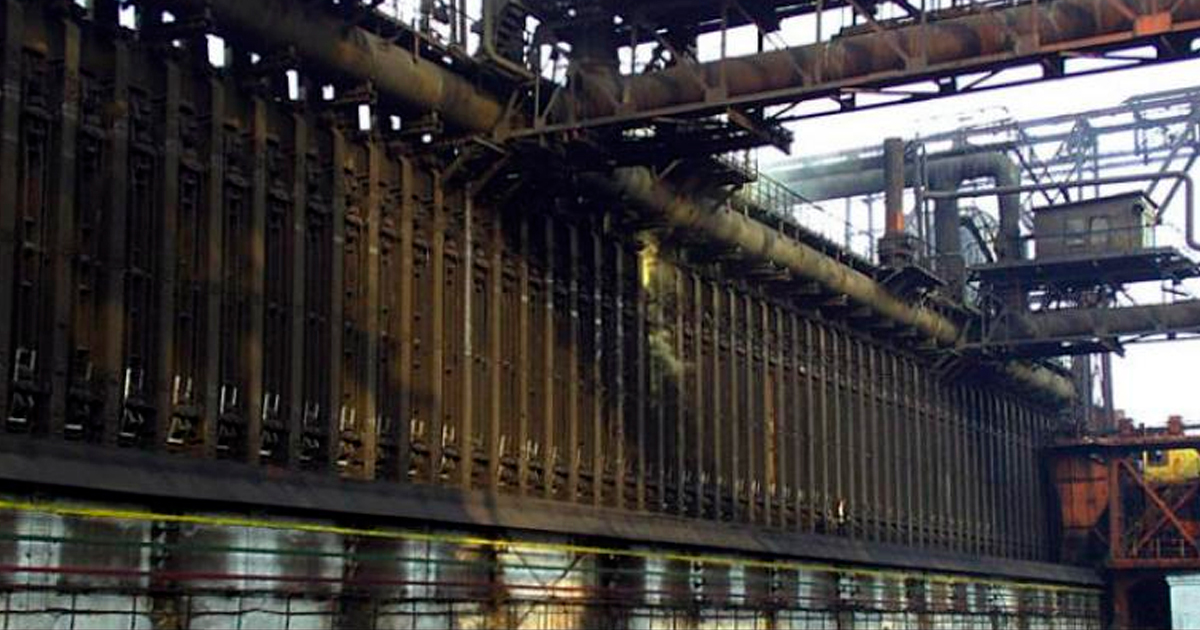 Yuzhkoks
Yuzhkoks (former Bagleikoks) is a manufacturer of coke products. Its main consumer is Dniprovskyi Iron and Steel Works. The company operates mainly on Russian coal. Kamianske, Dnipropetrovsk oblast, Ukraine
Kamianske, Dnipropetrovsk oblast, Ukraine
Production capacity
3 coke oven batteries, 1,470 thousand tons, of which one battery is switched to hot preservation
Staff and wages
* per worker before taxes
Charts and tables
Production results, thousand tons
Indicative sales structure by products in 2020*
Indicative sales structure by markets in 2020*
* structure of sales volumes, metric tons
| | 2013 | 2014 | 2015 | 2016 | 2017 | 2018 | 2019 | 2020 |
| --- | --- | --- | --- | --- | --- | --- | --- | --- |
| Sales | 174,6 | 142,4 | 113,9 | 107,9 | 127,4 | 166.8 | 166 | 128 |
| EBITDA | 0,6 | 130,5 | 16,5 | 5,1 | 3,0 | 3.8 | -8 | -12 |
| EBITDA margin | 0,4% | 9,5% | 14,5% | 4,7% | 2,3% | 2,3% | -4,5% | -9,0% |
| Net income | -6,7 | 8,2 | 10,6 | 1,3 | -0,2 | 0.9 | -20 | -23 |
| Net income margin | -3,8% | 5,7% | 9,3% | 1,2% | -0,2% | 0,5% | -11,9% | -18,3% |
| CAPEX | 4,0 | 4,0 | 1,3 | 0,8 | 0,9 | 0.9 | 6 | 21 |
Key facts
In 2018
Metinvest Holding announced the purchase of a 23.71% stake in Yuzhkoks. The amount of the deal was $30 million.
2017
According to Evraz PLC's report, in December 2017, a deal to sell a 94.9% stake in Yuzhkoks was closed. The amount of the deal totaled $63 million. The name of the buyer is kept confidential.
In 2016
Yuzhkoks started producing premium coke with the coke strength after reaction, CSR, of 62.4%. Earlier, this indicator had been 50–55%.
Sources: websites of the companies, media outlets