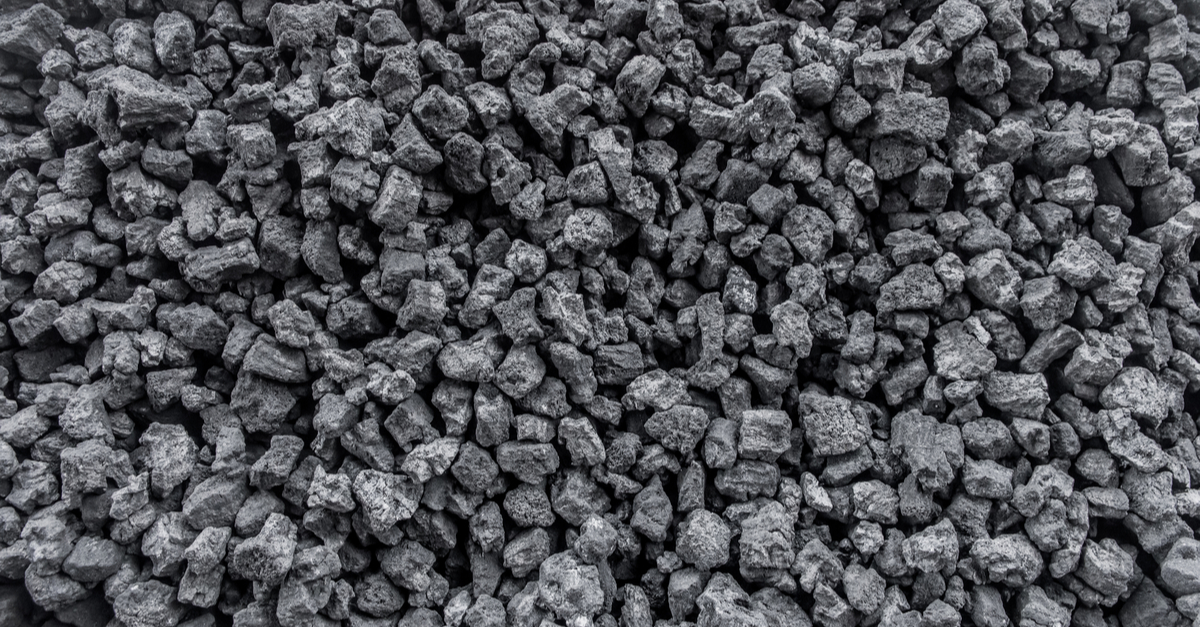 Coking coal
Export of coke for January-June practically did not take place – 0.6 thousand tons
In January-June 2023, Ukraine reduced the import of coke and semi-coke by 70.5% compared to the same period in 2022 – to 89.35 thousand tons. Costs for importing products decreased by 79.1% y/y – to $44.6 million. This is evidenced by State Customs Service's data.
During June, Ukrainian consumers imported 18.2 thousand tons of coke, which is 9.3% more compared to June 2022, but 53.4% ​​less than the previous month – 18.2 thousand tons. In May, 39 thousand of these products, which is the highest indicator since June 2022, when the volume of coke deliveries to Ukraine exceeded 52 thousand tons.
The main supplier of coke and semi-coke to Ukraine in the first half of 2023 is Poland – 96.9% of deliveries in monetary terms. Hungary and Colombia account for another 3.1% of deliveries.
The export of coke by Ukrainian coke chemical enterprises for January-June 2023 decreased by 82% compared to the same period in 2022 – to 0.67 thousand tons. Revenue from exports amounted to $170 thousand (-82.8% y/y). The entire volume of exports for the six months was shipped to Moldova in April.
«After 2017, Ukraine actually stopped exporting coke. Today, there are no prerequisites for its renewal since the production of coke requires a mix of different grades of previously imported coal. For now, this is a problem,» commented Andriy Tarasenko, chief analyst of GMK Center.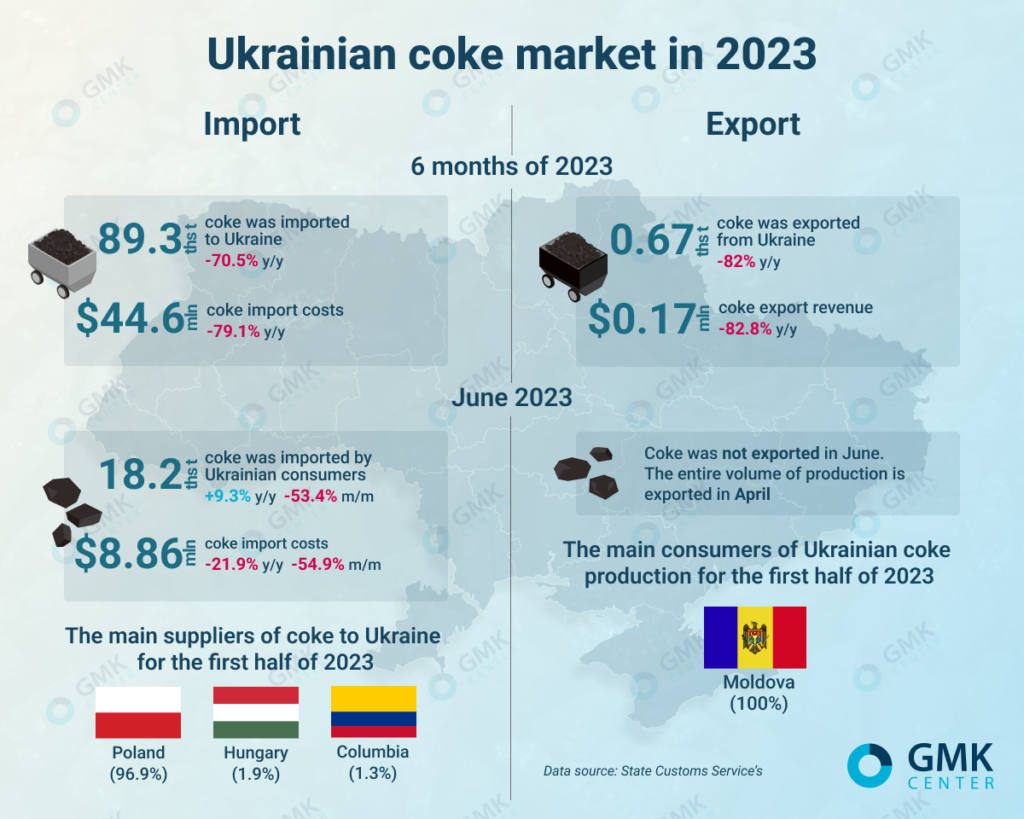 In the first half of the year, Zaporizhkoks increased production of blast furnace coke by 30.8% compared to the same period in 2022 – up to 426.8 thousand tons. DMZ in half a year produced 142 thousand tons of coke, which is 21.5% more y/y.
Production of pig iron for January-June 2023 decreased by 37.5% y/y – to 2.84 million tons, and steel – by 37.7% y/y, to 2.83 million tons.
As GMK Center reported, in 2022 Ukrainian coke plants reduced the production of 6% moisture coke by 59% compared to 2021 – to 3.91 million tons. The output of metallurgical coke was 3.35 million tons.
During the year, 4.59 million tons of coal concentrate were delivered to domestic coal-fired power plants, of which 3.16 million tons were Ukrainian production, and 1.43 million tons were imported.
At the beginning of 2023, Yuzhkoks, Kametstal, DMZ, Zaporizhkoks and coke chemical production at ArcelorMittal Kryvyi Rih were operating in Ukraine. The largest coking plant – Avdiivka Coke Plant – is idle.
---
---