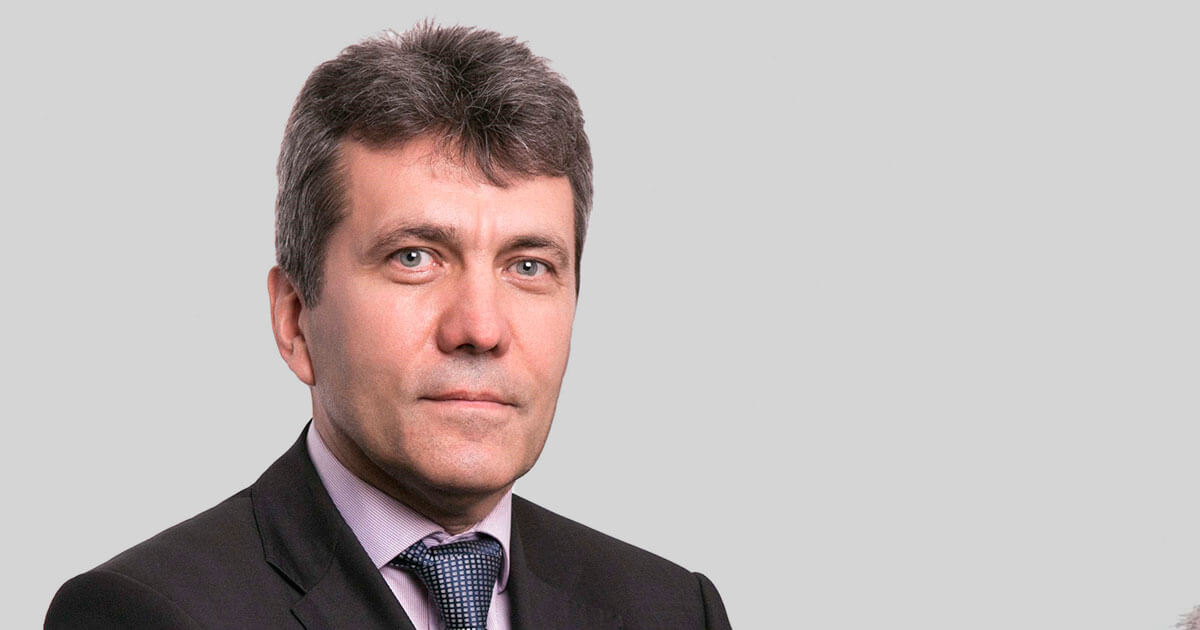 The head of ArcelorMittal Kryvyi Rih representative office spoke about enterprise's survival with current immerse export disruptions in Ukraine
Russian aggressor's blockade of Ukraine's seaports caused big difficulties for the export of mining & metals products. ArcelorMittal completely rebuilt its logistics for rail transportation, to export iron ore concentrate, rolled steel and pig iron by rail in order to provide the plant with income and the state budget with taxes. At the same time, the cost of delivering products to customers increased by 5 times.
The company's export volumes are declining, as Ukrzaliznytsia and the railway companies of neighboring European countries cannot cope with the large volumes of cargo from Ukraine. Thus, the products remain in the warehouses of the plant.
Recently, the authorities decided to raise UZ tariffs by 70%, which will make the already high transportation costs unsustainable for the company. Head of ArcelorMittal Kryvyi Rih office in Kyiv Vladimir Tkachenko in an exclusive interview with GMK Center, he told how the increase in UZ tariffs sharply raised the question of the enterprise's survival.
What logistical difficulties has the company faced in the past two months, while shipping its products abroad?
– After the beginning of the war, Europe for us is almost the only opportunity. All steel products, iron ore concentrate were previously transported by sea – through Odessa, Mykolaiv. Now the situation is quite different. We can export only to Europe or through Europe by rail – there are no other ways. Therefore, the biggest load, of course, falls on the Polish border. Products must reach the nearest ports, and these are Polish ports. Even before the war, this transport corridor did not always work perfectly, and now it is the only opportunity for exporters. In my opinion, the government should now direct all efforts there and attract international partners.
At a meeting in Ukrzaliznytsia, we heard the thesis that Ukraine could send twice as much products across the western border as it does now. At the same time, there is a huge number of unsent wagons at the border.
Are these 42,000 wagons standing in queue?
– Yes. Ten days ago, I heard a number: 459 trains were abandoned in Ukraine, as they cannot be sent to the West without making queues at the border. The infrastructure in neighboring countries was also not ready to accept such a big number of wagons, to process such volumes of exports from another country. In particular, Polish ports were not ready. And in this situation, we must think two steps ahead.
We understand that, preparing for the winter, Poland, which has abandoned the Russian coal that came to them by rail, will buy it elsewhere – in South Africa, the USA, Australia. This coal will come by sea, so the ports will be busy.
What is the main reason for such huge queues, as Ukrzaliznytsia works with a 40% load?
– 1,900 wagons per day is our current capacity, but it may decrease. And what if there are frosts in winter, if the enemy hits the crossings, if Polish or German ports are loaded and we will not be able to send some products? If European ports have to decide whether to send them their cargo (going to their economy) or our exports, we know what they will choose. We need to help the Poles, Slovaks, this is our interest. Maybe they don't have enough locomotives because it's a bottleneck. They were not required as much as now, there was no such need. Now the situation is different, so we need to deal with it. After all, if in a few months our economy will decrease even more, the export economy will shrink, budget revenues will decrease, then how to live with it? If the enterprises will not work, what to do with the people? We are unprofitable, but we pay salaries, we try, now we have been forced to reduce working hours for all employees by a third in order to prevent layoffs… We are doing everything possible to save everything that we have been creating for many years. But how long will it be?
Since July 1, Ukrzaliznytsia's tariffs have increased by 70%. How will this affect the company?
– The increase in tariffs for freight transportation coincided with the fall of world steel prices, as well as significant risks associated with military operations on the territory of Ukraine. Costs for transportation through the territory of Ukraine for ArcelorMittal Kryviy Rih products will increase by more than 45%, which might cause a complete stop of the export of steel products to European markets from August 2022. In fact, this will force us to stop exporting products and completely stop steel production.
It is clear that we have become even more dependent on logistics. Compared to the pre-war situation, logistics has risen in price, according to our experts, by about 400%. And this is a huge amount. And that is why the increase in tariffs by 70% (although we are told that this is not an increase, but indexation) is perceived very hard in the company. It is also necessary to understand whether the company is ready to bear even greater costs and losses in this situation. Given the current lines at the border, I believe that all the forces of the government and our Western partners should be used to resolve this issue.
Four months have passed since the beginning of the war, and no one has heard of projects to expand the capacity of the Polish border, although during this time this issue has become the most urgent. Are there any projects that are being implemented right now?
– I didn't hear anything happening there, but it should have happened. After all, it is a loss. In a situation where the cost of transportation increases, given the queues and insignificant opportunities, people will start talking about it more. But what to do, how to live? What to do with the economy, exports, export earnings? What did you get in the budget? What did you get from export? How much currency did you receive? Everything is going to get smaller.
Did the iron ore prices fall force you to revise your production plans?
– Remember the pre-war practice – more than 80% of what we mined, we consumed ourselves. And we sent some part of the iron ore mainly to Europe to ArcelorMittal enterprises. The largest fall is in finished products, in rolled steel products. The price has dropped by about $300 in recent months. Ore fall less, but its cost is significantly lower than rolled steel products. And in this situation, the greatest losses are at rolled steel. And steel industry is something that we have recently restored and launched, we have invested the most in previous years.
That is the situation when it is unprofitable to produce products with the highest added value.
– Yes. In recent months, logistics has risen in price significantly, energy prices have risen, and prices for our finished products have fallen. Therefore, there is a lot of anxiety, questions: what to do next and how to live in this situation? However, perhaps the conference held in Switzerland will help to find some clues and new ways. We hope that all efforts will be directed towards the western border, which will help expand equal opportunities for all.
We all want to work. But now we are in a situation where tax revenues to the budget are decreasing, decreasing and decreasing. We continue to work and pay, but if our steel sector stops now, we will not pay that money to the budgets of all levels.
What amounts are we talking about?
– Quarterly losses of the state budget, even in comparison with the current work of the enterprise in difficult wartime conditions, will amount to more than 660 million hryvnias. In particular, in the current quarter, the state budget will not receive at least UAH 240 million of rent for subsoil use, UAH 90 million of environmental tax and UAH 12.3 million of military tax, and the local budget – UAH 146.4 million of personal income tax. The shortfall in the unified social contribution will amount to UAH 173 million. In addition, taxes from suppliers and contractors of the AMKR will no longer be received by the budget.
---
---