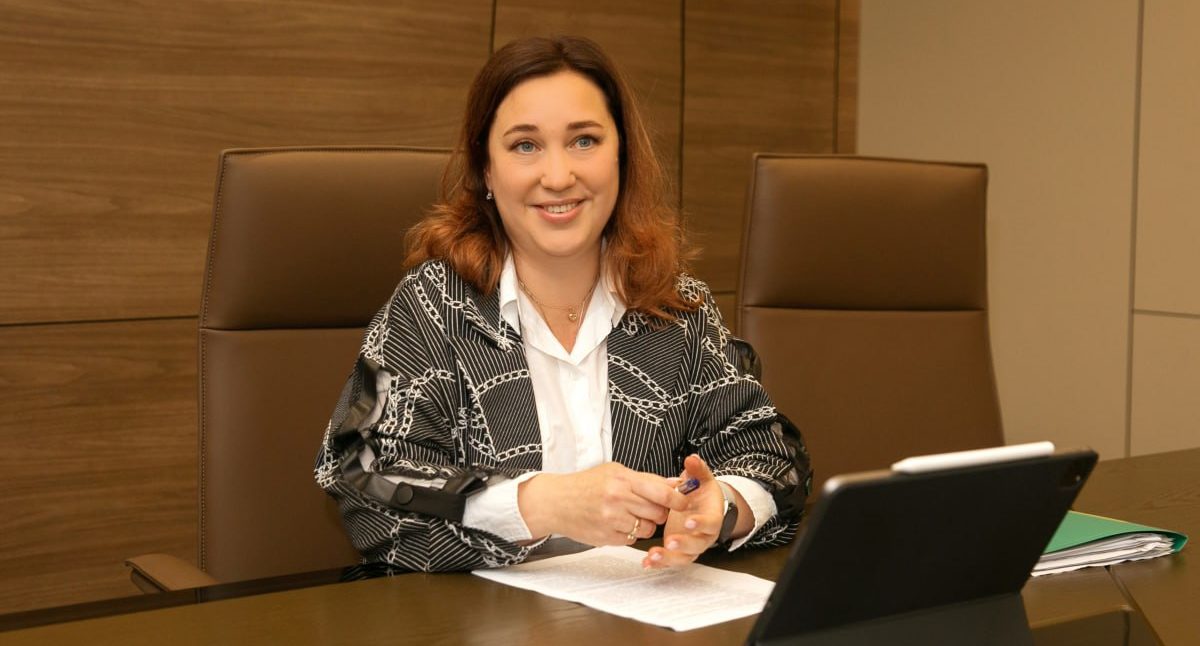 Zaporizhzhia Abrasive Plant is the only national producer of abrasive products
Ukrainian industry, despite the challenges associated with a full-scale invasion, shows a determined readiness to work on the economic front. One of such enterprises is the Zaporizhzhia Abrasive Plant, which employs more than 1,200 workers. Despite the fact that the plant has lost some markets, it continues to pay wages, fill budgets at all levels with taxes and even invest in capacity to become greener according to European standards.
Svitlana Dubynina, the operations director of Zaporizhabrazive, told in an interview with GMK Center how the only company in Ukraine that produces abrasive products works.
Which are the specifics of the plant, what products it produces, who are the main consumers and where are such products used?
– Currently, the Zaporizhzhia Abrasive Plant produces normal electrocorundum and grinding materials from normal electrocorundum – it is produced in many shapes and sizes of grains, starting from macrogranules and ending with microgranules and powders. Silicon carbide and grinding materials from silicon carbide – grains, powders and micropowders that meet international standards. We are a unique production — we produce refractory materials (carbide and boron nitride) at our own facilities; abrasive tools: cutting wheels, grinding wheels on bakelite and ceramic bonds; sanding leather products.
That is, we have located several production facilities at our plant, which are different in terms of their importance and technology. We export 90% of our products, the main consumers of which are European companies.
Our abrasives are used as raw materials in refractories, ceramic forms, grinding wheels, in sandpaper, as sanding skin, in sandblasting environments, steel preparation, laminates, coatings. Applications are numerous, including wiping, polishing, grinding and cutting of various metallic and non-metallic materials and hundreds of other applications.
The spheres of use of these materials and abrasive tools are very different – from atomic energy, machine and aircraft construction to dentistry and cosmetology.
Also, refractory compounds such as boron carbide are used in armor (body armors), in rods used in nuclear power as shielding because they absorb neutrons. And in general in many other fields. That's in short.
There are quite a few such enterprises not only in Europe, but also in the world. And in Ukraine you are generally the only one. Why is your company important for the economy and industry of Ukraine and the world?
– Yes, not many companies produce abrasive products, because it is a complex and specific production from the point of view of technical conditions. Most of them are in China, and there are not many of them in Western Europe. At the same time, the largest enterprises for the production of cars, airplanes, and abrasive tools are located in Europe. We all know that Europe is the backbone of industry. Our advantages as a raw material supplier and partner for EU countries are:
the full production cycle of the enterprise (from raw materials to products from them),
close location to the consumer, which reduces delivery time,
a wide range of products,
reasonable prices,
quick response to consumer needs,
stable and reliable quality.
In addition, the global change in attitudes and geopolitical vectors, which is currently taking place, demonstrates that enterprises need to get rid of dependence on Chinese and Russian supplier partners. As for the Ukrainian industry, Zaporizhabrazive (ZAP) is the only national producer of abrasive products. And our enterprise certainly replenishes the budget not only of the Zaporizhzhia region, but also of the entire country, which is very important now.
Secondly, during the reconstruction of the country, as inevitably usually happens after the end of the war, abrasive products will be in great demand, because construction, machine building, and aircraft construction will be restored. Abrasives are the main tool for the work of these enterprises, so we believe that this is very important for the economy and industry. It is worth adding that during the war, ZAP was one of the few enterprises in the Zaporizhzhia region that was loaded at more than half of its pre-war capacity. We have quite a few such businesses that have shut down and run at 10% of their capacity. We worked at 50-60% and thereby replenished the budget of the Zaporizhzhia region and the whole of Ukraine with taxes.
It is obvious that in one way or another the war affected all enterprises of Ukraine. How does the close proximity to the combat zone affect the work of the plant and in what mode do you work now?
– The plant operates in normal mode. Of course, the proximity to the war zone affects work, but not critically. We fulfill all our obligations to our partners. I want to note that they say about railway workers that they are iron men, but about our workers, you can say that they are strong people. And they do their hard work every day, tirelessly. Because abrasive materials are the strongest materials. That's why I called our people strong people.
And what investment programs did the plant implement in 2020-2021, and was it possible to implement something during the war – in 2022-2023? What are your plans for the future?
– Our company has very ambitious goals. The largest investments for 2020-2021 were directed to the modernization of the production of grinding materials of normal electrocorundum, the introduction of automated control of melting furnaces, the modernization of abrasive tools production with the installation of the latest European furnace. All these measures are ensured by the installation of energy- and resource-saving technologies and equipment. The reconstruction of the gas treatment plant from the smelter was also carried out, and the SAP management system was implemented.
In the period from 2022 to 2023, the following reconstructions were carried out: hot water supply and heating systems with the installation of electric boilers, silicon carbide grinding materials crushing section, silicon carbide smelting raw material dosing and mixing system, aspiration units of the main production facilities.
In the second half of 2023, it is planned to modernize the production of cutting wheels. We plan to insert European equipment, increase capacity and reduce energy consumption. Also, we would like to modernize the production of electrocorundum smelting and install the latest European closed type furnace. We also have plans to design and implement two lines of dry grinding of normal corundum and reconstruction of the cooling system of compressors. Our plans include the organization of a new type of production for us – this is heat treatment of normal electrocorundum.
You mentioned the plant's environmental projects today, and it would be interesting to hear more about them. What initiatives do you currently organize and how do you reduce your environmental impact?
– ZAP always tries to implement measures aimed at reducing emissions into the environment. This is the trend today. The largest and most expensive project implemented in recent years was the modernization of our gas treatment facility in the normal electrocorundum smelting shop. We practically reached the European standards of emissions into the atmosphere. And Europe controls and monitors this very seriously.
We have also modernized the aspiration units in the grinding material production shops, which allows us to capture more dust and gases.
We involve the re-production of materials as much as possible in order to preserve and save raw materials that have a resource value. Our team is constantly looking for ways to use the waste from our production – both at our company and at others in order to reduce waste and save resources. So, last year, we started a new program – making briquettes from normal electrocorundum waste and using them in our production. In addition, the plant is constantly engaged in landscaping and beautification of the surrounding area.
If you look at the overall results of the company's activity for the past year, what are you most proud of?
– First of all, we are proud that we managed to keep the team. And labor resources are the most important thing. We managed to maintain both production and sales volumes. I have already said that in the Zaporizhzhya region, during the war, we reached 60% of the production that we had before the war. Sales volume was about 95% for export. At the same time, we carried out both environmental measures and modernization. We made a profit from the sale of our products in 2022 and our products were profitable.
I can only imagine how difficult it was. If we have already talked about the collective, about labor resources, then did the mobilization affect this resource and in what way?
– Mobilization had an effect. Many of our employees are now in the Armed Forces. In total, the company's staff currently consists of more than 1,200 employees, including those who are mobilized. Before the war, we had almost 1,400 employees. We still managed to keep most of the team. As for those workers who are currently serving in the ranks of the Armed Forces, we continue to support them financially and support their families.
Speaking about the sale of products, you mentioned that you reached the level of 95% of the pre-war level. And how has the war affected the sales markets and what part of your markets are European, I mean rapprochement with the EU and are there plans to increase supplies to these markets?
– Our sales market has decreased. This applies mainly to the sale of electrocorundum of normal grinding material mainly. Unfortunately, some of our European partners, taking into account the close location of our enterprise to the war zone, preferred Chinese and, most sadly, Russian producers and suppliers. Also, the sales market is negatively affected by the introduction of the eighth package of sanctions, according to which banks block transactions, because our actual location places us in the zone of occupied territories. In general, the eighth package emphasized Zaporizhzhia, the territory of Zaporizhzhia, and some countries, the banks of these countries, because of this, classified us as occupied territories.
And how is this situation resolved?
– We write letters emphasizing to our clients that we are not an occupied territory, we submit letters from the Chamber of Commerce and Industry, from our military administration. That is, we show that we are working, and we are the territory of Ukraine.
Now Europe is declaring that it will actively support the economy of Ukraine. Do you feel it somehow? For example, European companies are trying to buy more products from you, or make larger orders, or pay faster. Are there any signs that Europeans are actually providing such support?
– Well, unfortunately, we don't feel it. In general, some European companies, which worked with us on prepayment terms, after the war switched to postpayment and deferred payments for a period of 30-60 days. And some of them switched to Chinese and Russian products altogether. This is very unfortunate. But there are clients who have stayed with us and support us. Because we sell 90% of our products to European markets. With regard to simplified trade with the EU, we not only did not experience any simplification, but on the contrary – received additional complications due to the cancellation of the authorized exporter status. That is, if earlier we declared that we were an authorized exporter, now the EU has canceled this status and we now have to certify each of our EURO-1 certificates at the Chamber of Commerce and Industry for each supply. This leads to additional time spent.
And the status of the authorized exporter was canceled due to the start of a full-scale war?
– Yes, this is the decision of the EU.
Can you explain in more detail how you help the Armed Forces, the National Police, and territorial defense?
– We systematically help the Armed Forces, territorial defende and the National Police. Thus, since the beginning of the full-scale invasion, our enterprise has spent more than seven million hryvnias for these purposes, including assistance to servicemen and their families. This is multi-faceted assistance – such as providing products of own production, car repair, payment for diesel fuel, special equipment. We also systematically highlight this problem and support our employees who are currently in the ranks of the Armed Forces.
If we talk about humanitarian projects, do you have any programs to help the population, refugees, maybe hospitals?
– Yes, we systematically join humanitarian projects, help the population, refugees. In particular, we provided humanitarian aid to our workers – food kits, monetary aid in connection with the reduction of production. More than 5 million hryvnias were spent on it. We improved social packages for all employees, participated in the program for IDPs. That is, we are always involved in all these problems and programs.
---
---