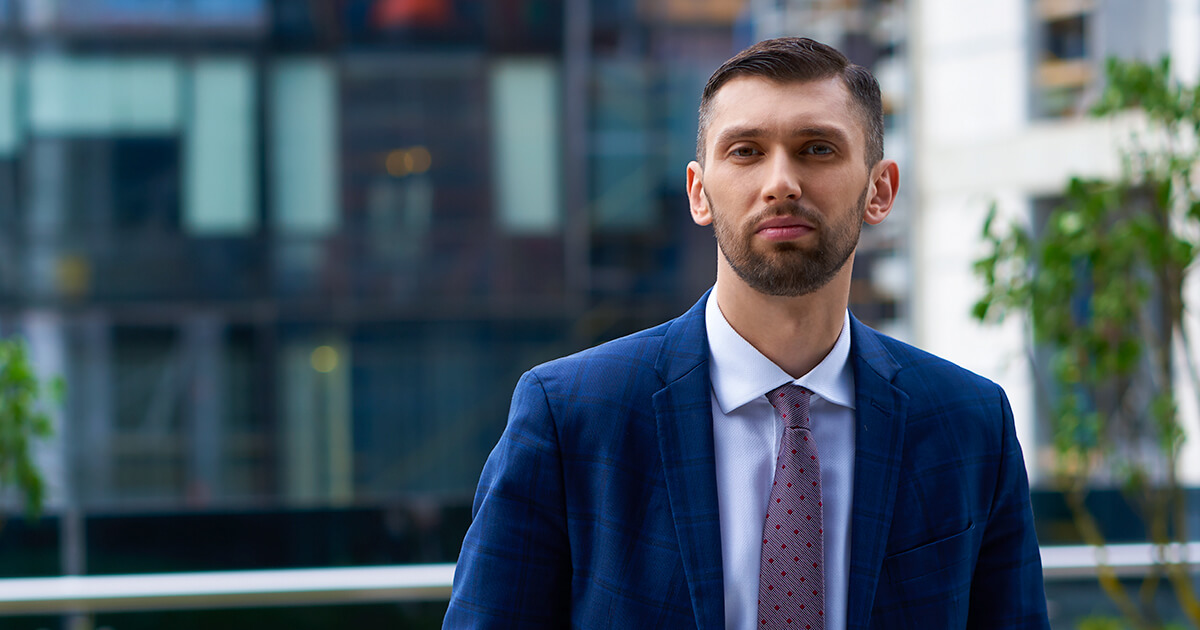 The Commercial Director of Recycling Solutions tells how to do waste business and improve the country's environment
Around 250 million tons of coal and 100 million tons of metallurgical slag are deposited in refuse dumps of industrial companies. And these figures are growing every year. Companies around the globe attempt to recycle slags, since they are considered to be secondary products rather than waste.
One of the most promising areas of slag disposal is road construction. In Ukraine, this is obstructed by trivial bureaucratic barriers, non-trivial issues of economic benefit, and low volume of new road construction.
Kristian Yerygin, Commercial Director of Recycling Solutions, told in his interview to GMK Center how to increase slag consumption in road and other construction projects, why islands are made of slag in Japan, and what role the government should play in this process.
Kristian, who is the main consumer of metallurgical and coal slags in Ukraine?
— In Ukraine, just as in the whole world, the construction sector is the main consumer of slags. Producers of construction materials consume 96% of the total recycled coal slag. The use of slags is very wide, including production of concrete, brick, heat-insulating mixtures, cement, cinder blocks, aerated concrete, abrasives, foam concrete, ruberoid, dry building mixes, paving slabs, and slate. 4% of recycled coal slag is used in road construction. Dry ash has recently begun to be used in the foundry sector.
As for metallurgical slags, their main consumers in Ukraine are cement manufacturers, such as CRH, Dyckerhoff Cement Ukraine, HeidelbergCement Ukraine, Ivano-Frankivsk Cement and others. The cement sector holds a 42% share in the total consumption of metallurgical slags. 20% is used in road construction, e.g. Mariupol — Zaporizhzhia, Zaporizhzhia — Dnipro, Dnipro — Kryvyi Rih highways and Dnipro — Tsarychanka — Kobeliaky — Reshetylivka motorway are built of blast furnace slag. 19% of metallurgical slags is used for backfilling of developed mines. Also, mineral wool producers have recently become interested in metallurgical slags.
Why is road construction in the end of this list?
— Road construction in Europe and around the world consumes much more slags than in Ukraine. Firstly, it is because we mainly repair, not build new roads. Secondly, the use of slags is not provided for in road construction projects of design institutes (they give preference to the use of natural resources such as crushed granite). As a result, construction companies cannot use slag in road construction, even despite the fact that this material is more profitable and efficient. It is because the use of slags requires renegotiating the project, a rather lengthy and complex procedure.
How is it possible to increase the use of slag in road construction in Ukraine?
— The first step is to review building codes and bring them in line with the EU standards. Market participants — construction companies and design institutes — need to clearly understand that slags can and should be used in road construction. The second step is to prescribe, at the stage of road design services public procurement planning (in Ukraine, the customer is represented by road services), a provision on mandatory use of slags.
One needs to understand that our country has a big problem — it accumulated around 250 million tons of coal and 100 million tons of metallurgical slag. These wastes occupy large areas, growing each year. But! These wastes are absolutely safe and, what is important, have useful qualities. They can substitute natural raw materials and offer economic advantages to the user.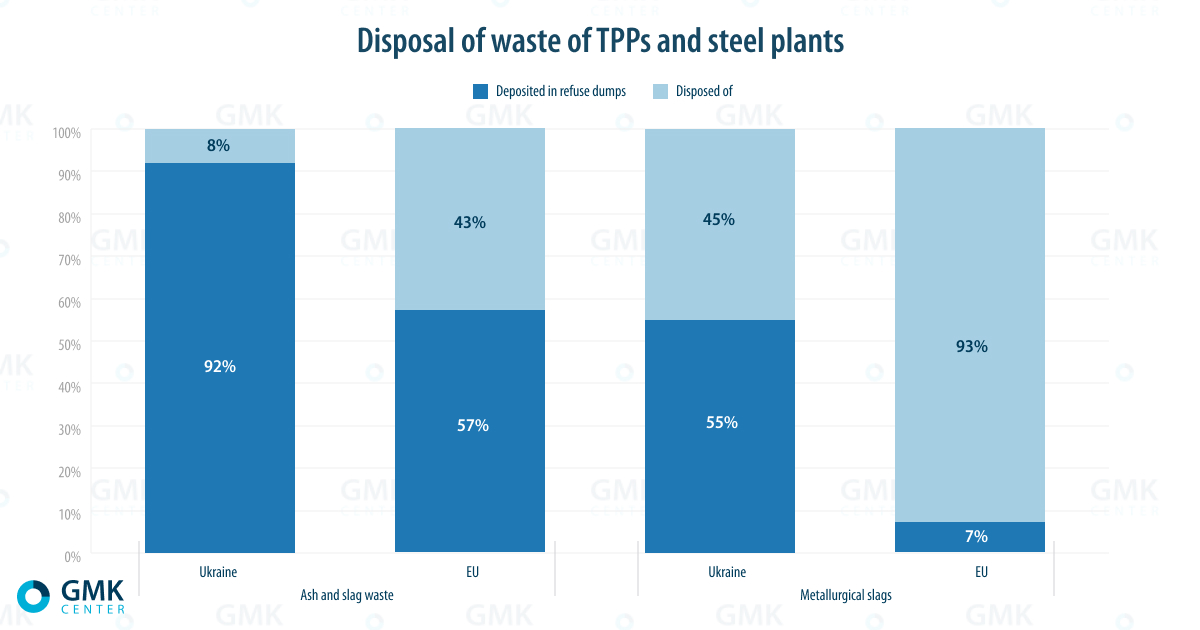 For you, as a slag seller, are natural materials the key competing products in the market?
— Yes, crushed stone and limestone are our key competing products. There are also competing waste products — say, ferroalloy crushed stone. As for companies, one of our main competitors is ArcelorMittal Kryvyi Rih. Although we are on the same side of the fence in terms of increasing the use of metallurgical slags, we are competing for customers one way or another.
Does Arcelor have better logistics?
— Yes, the company is located in the center of Ukraine, and on average has a more convenient location from a logistic point of view.
Is this an important factor?
— It is very important, because logistic costs make up about 80–90% of the slag price for the end customer. And sometimes they can be even higher. Slag can often cost almost nothing, but its delivery to destination is very expensive.
What kind of logistics do you use?
— We use any kind of logistics, depending on the order. If we need to deliver slag within the same city, we use road transport. Rail transport is used for shipments to more distant places. Finally, we have experience of exporting slag by sea. For instance, we shipped around 11 thousand tons of slag from the port of Mariupol to Israel.
Are there any promising, unused areas for the use of slag?
— Naturally. Say, in the EU, slags are used in agriculture as deoxidizing agents. When it comes to Ukraine, there are not too many farmers ready to do land improvement. Besides, acidic soils are located only in the north of the country. Those farmers, who nevertheless carry out land improvement, use limestone for this — again, because of more favorable logistic schemes and, as a result, lower prices.
In Japan, slags are used for making islands. Since Japan is a small island country, the government attempts to maximize waste disposal, e.g. use slag for making artificial small islands.
How much slag could agriculture consume?
— In Europe, about 800 thousand tons of slag or 4% of its total consumption is annually spent for these purposes. I guess, more than 200–300 thousand tons per annum could be recycled in this way in Ukraine.
What companies do you sell slag to?
— We work with all cement plants in Ukraine that have long discovered useful qualities of slags. The use of slag enables them to produce less clinker bricks, thus saving money and reducing СО2 emissions into the air. Another good client of our Company is Kovalska Group. The Group uses our dry ash in the production of concrete, which allows decreasing production costs and increasing useful properties of concrete, e.g. placeability and fluidity. Almost all houses built by the Kovalska Group and those built of its concrete contain Ukraine-made dry ash. This is what we are proud of.
What slag suppliers do you work with?
— We work with 10 Ukrainian power plants, in particular those that are part of DTEK. We also cooperate with steel plants — Zaporizhstal, Azovstal and Dniprovskyi Iron and Steel Works (DMK).
We buy fractional blast furnace slag from Zaporizhstal and DMK. Ladyzhenska TPP outsources our pneumatic ash handling shop, i.e. people from our company work there. In Druzhkivka, we invested about $2 million in construction of a microsphere processing plant. It manufactures products of light fraction of ash to be exported to the United Arab Emirates for the production of drill mixes, to Europe for the production of heat and sound insulating plasters, to North America for the production of refractory mixtures, and so on and so forth.
Are these supplies stable?
— Yes, we supply our products since 2013.
What is the shipment volume?
— The volume is small, about 1 thousand tons. We would be happy to increase production, but light fraction, the needed type of raw material, is scarce in Ukraine. We sell all by-products.
This product is an 'icing on the cake' of our business. It allows us to earn money, which we invest in the processing of less investment-attractive products.
We sell several million tons of metallurgical slags. As for ash and slag waste — dry and wet ash — we sell about 500 thousand tons today.
Are there other export markets?
— Yes, there are. We export wet ash to a cement plant in Belarus, and for quite a long time.
We intend to expand sales markets, as we see potential ones. Yet, we compete on these markets with Turkish and Italian slag companies, which are often closer to the end consumer and sell higher-quality products (due to a more advanced slag cooling technology).
What is, in your opinion, a solution to the problem of slag accumulation in Ukraine?
— In the Soviet Union, slag was disposed of by the order of the government. With the coming of independence, authorities no longer order how to dispose of wastes, and those accumulate.
The world practice shows that it is impossible to solve this problem without the government's contribution. Specifically, Japan applies the concept of green procurement. The Japanese government approved the list of environmentally friendly materials, which reduce the environmental burden and which are preferred in public (and sometimes private) procurement. This is enshrined in the law. There is another, heavy-handed approach. For instance, the Finnish government raised the tax on the extraction of crushed granite, which increased its price. Hence, it is more beneficial to buy slags.
In other words, there are different methods, but in general, the use of slags in construction, especially road construction, is expected to grow and customers should restructure their thinking and apply nature-saving and eco-friendly approaches. Comprehensive government support is required. The EU is moving in this direction. I hope, Ukraine will also follow in its footsteps.
---
---