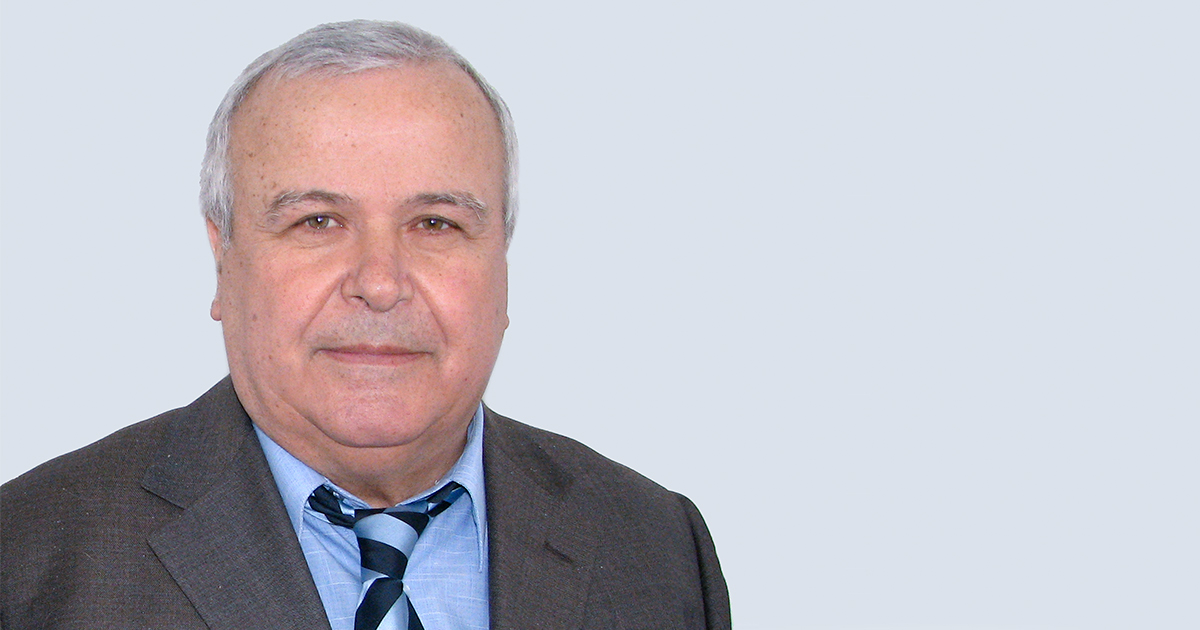 President of Ukrkoks is confident that coal-mining companies of the Kuznetsk Basin region will not want to lose the Ukrainian market
On 1 June 2019, Russia banned exports of certain types of raw materials and energy carriers, including anthracite and all kinds of coking coals, to Ukraine. Or, to put it more exactly, exporters now have to obtain a special authorization from the Russian Ministry of Economic Development.
And Russia did issue authorizations for diesel fuel and LNG supplies, although for limited volumes only. However, imports of Russian coking coals have been almost fully suspended since June. This has resulted in the shortage of raw material for coke production, and threatens the operation of Ukrainian coke and steelmaking plants. Before that, supplies from the Russian Federation had covered around 50% of the needs of the Ukrainian industrial sector in coking coals.
In his interview to GMK Center, Anatoliy Starovoyt, President of Ukrkoks Ukrainian Scientific and Industrial Association, spoke about the current situation around the authorization issue, possible alternative supplies, implications of the restrictions for the steel industry and the companies already affected by these restrictions.
What's the current situation with Russia's issue of authorizations for coking coals exports to Ukraine?
— The real situation around this authorization thing is something we know little about. That's a top-level political game. Russian suppliers have been trying to get authorizations, but without much success so far. As far as I know, Kuzbass coal-mining companies are trying to exert pressure on their government. They too need markets to sell their products.
Basically, they just cannot sell the volumes of coking coals, that they used to sell to Ukraine, on other markets as quickly and as advantageously as on our market. Without sales, the Russian market will be oversaturated with coking coals. The surplus is estimated at 3 to 4 million tons.
What is your forecast about imports of coking coals from Russia?
— I think Russia will soon start issuing special authorizations for coking coals exports to Ukraine.
How much coking coals does Ukraine lack today?
— The first consequence of Russia's ban was that in June, supplies of coking coals to Ukrainian coke plants reduced by 26%, down to 950 thousand tons, including imports that reduced by 36%, down to 640 thousand tons. In June again, coke supplies to Ukrainian steelmaking plants dropped by 21%, down to 670 thousand tons, including imports that reduced by 83%, down to 10 thousand tons. These were Russian supplies that dropped so drastically.
However, this has not affected much the statistics for the period January to June. In the first six months of 2019, supplies of coals to coke plants reduced by 1%, down to 7.1 million tons, including imports that decreased by 2%, to 5.65 million tons.
During those months, supplies of coking coals from the U.S. and Canada amounted to almost 2.4 million tons, from Russia — 2.9 million tons. On the other hand, the overall volumes of coke used in the steel industry reduced by only 2%, to 4.7 million tons. While supplies of Ukrainian coals dropped by 3%, down to 4.39 million tons, coal imports increased by 22%, up to 310 thousand tons.
Although Ukrainian steelmakers had prepared themselves for this situation and accumulated some reserves of coking coals, the shortage has already become apparent in June. This affected ArcelorMittal Kryvyi Rih and Dnipro Metallurgical Plant (DMZ). It seems that DMZ that depends much on Russian raw materials, will keep suffering from the production problems due to the shortage of coke.
Today, the volumes of coke produced in Ukraine suffice to meet the needs of pig iron producers. At the same time, steelmakers decreased production of pig iron in June by 9%, down to 1.52 million tons. If the situation in the metal export markets gets yet tougher, there will be no shortage of coking coals. Presently, Avdiyivka Coke Plant even demonstrates overproduction.
What do you think will be the effects of the shortage of coals for the Ukrainian steel industry?
— Steel producers will have to find ways — either decrease production or seek additional sources of imports of coking coals. As far as we are concerned, imports from the U.S and Canada under the signed contracts are expected in this quarter. Imports from Kazakhstan might also increase.
From which countries can steelmakers import the needed raw materials?
— If we don't get Russian coking coals, importing the missing volumes from other countries will be a problem. The reason is the insufficient supply. There are many suppliers in the market — the U.S. Canada, Australia and others.
But transportation to Ukraine is a problem which makes it impossible to increase imports of coking coals quickly and considerably. The lacking volumes can be bulk-shipped and transported to Ukraine under a contract. But the transshipment capacities of Ukrainian ports are limited.
Our country now imports power-generating coal from the U.S and South Africa, and our ports are not ready for additional volumes of coking coals. Due to the restrictions created by the construction of the Crimean Bridge and the insufficient depths, the ports of the Sea of Azov cannot accept large bulkers with the capacity of 70–80 thousand tons. Moreover, due to high costs and long haul, that will cost at least by 15–20% more than Russian coals.
Is there an alternative to cheap Russian coking coals?
— There are no foreign alternatives to Russian coal with similar price parameters.
Will the use of coking coals from non-Russian suppliers result in the need to adjust the composition of charge used at Ukrainian coke plants? To what extent will it increase the cost of coke?
— Change of the supplier of coking coals inevitably results in change of the composition of charge. The key question here is the price. The increase in cost depends on the market conditions. In the structure of the coke cost, the cost of coking coal accounts for around 85%.
How long will it take Ukraine to increase mining of domestic coking coals? And how substantial that increase might be?
— I don't think domestic mining of coking coal can significantly increase in the near future.
---