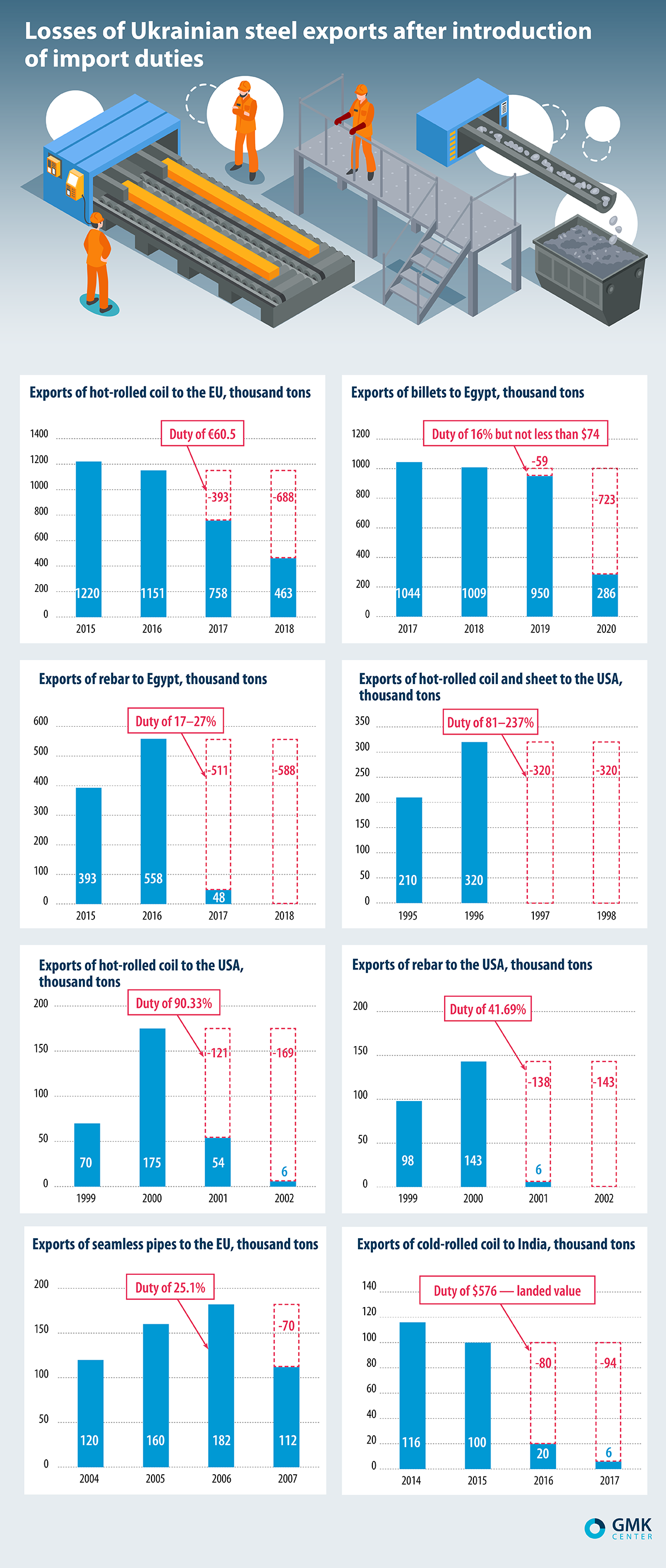 Ukraine lost more than 1 mln tons of annual steel export because of trade restrictions in EU and USA
The USA traditionally ranks first in the world by the number of measures imposed to protect the local steel market from imports. One in four measures in place is a measure introduced by the USA. The European Union is among the top active economies in terms of import restrictions, ranking third after the USA and Canada.
The most harmful measures for Ukrainian steelmakers were introduced in 2017–2019. Those include anti-dumping duties on hot-rolled coil exported to the EU and rebar exported to Egypt, which will expire in 2022.
Now there are 40 active import restrictions introduced in 15 countries against steel products from Ukraine, 33 of which are anti-dumping measures. Despite the relative decrease in the number of new trade restrictions in the world in 2021, 4 new measures have been introduced against Ukraine:
Anti-dumping duty on imports of steel pipes into the USA
Anti-dumping duty on imports of rod into the USA
Safeguard tariff quotas in the United Kingdom
Ban on imports of railway wheels into Russia
The removal of trade barriers will positively affect the US and EU steel markets. It will reduce steel deficit after the cessation of trade with Russia. In the case of the EU, the abolition of duties is the first step towards real European integration of Ukraine.
---
---