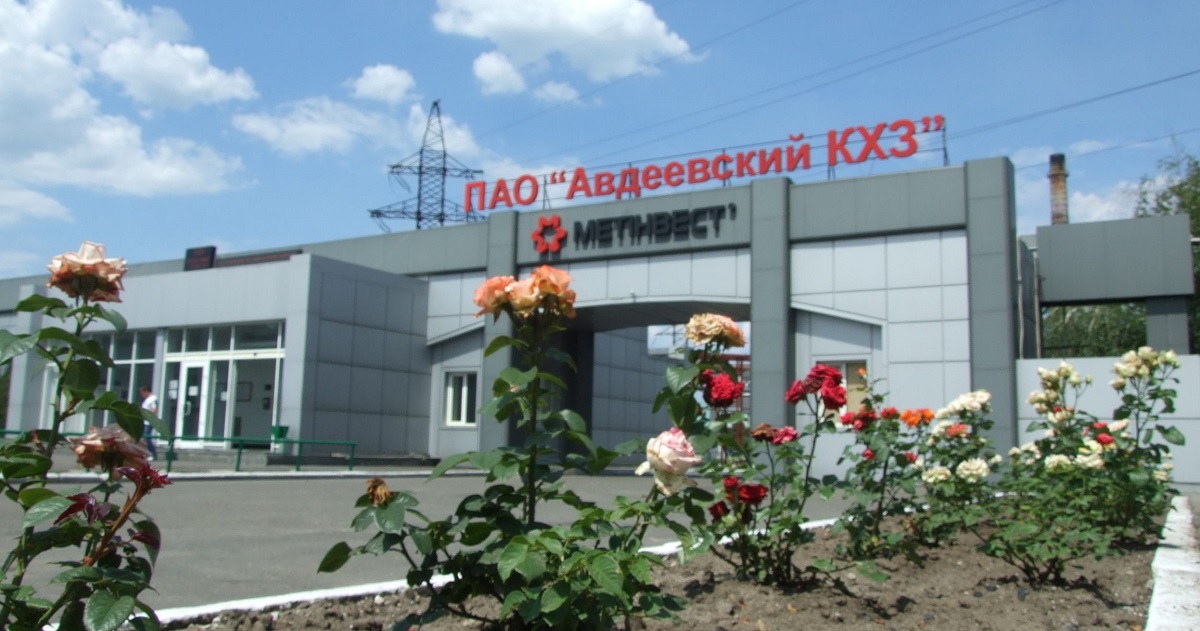 The domestic market may face a significant deficit of raw materials for coke production
On 18 April, the Russian government adopted the Resolution №460-25 "On Amending the Government Resolution No. 1716-83 of 29 December 2018." The document prohibits or restricts export of some commodity items.
Specifically, from 1 June 2019, coal, briquettes, pellets and similar solid fuels from coal, coke or semi-coke from coal, as well as other coal products will be shipped to Ukraine only upon permission of Russia's Ministry of Economic Development.
The Resolution of the Russian government was a response to Ukraine's strengthening of anti-Russians sanctions. According to the Ministry of Economic Development of the Russian Federation, these restrictions will apply to goods for the amount of over $4.3 billion, and that is almost 30% of the trade turnover between Russia and Ukraine in 2018.
Dominance of coal import
Shipments of coking coal and concentrates to Ukrainian coking plants in 2018 amounted to 14.67 million tons (+7%). At the same time, imports made 11.98 million tons (+14%), whereas Ukrainian coal amounted to just 2.69 million tons (-16%). In other words, the share of imported coals was 81.7% compared to 76.7% in 2017.
Ukraine is most dependent on imports of coking coals from Russia. According to GMK Center, last year, Ukraine imported from Russia 3.6 million tons of anthracite, around 7 million tons of coking coal, and 600 thousand tons of coke.
The coke issue
According to Dmytro Khoroshun, an analyst from Concorde Capital investment company, Ukraine imported 600 thousand tons of coke and semi-coke (HS Code 2704) from the Russian Federation in 2018. At the same time, coke production in Ukraine in 2018 amounted to 10.8 million tons. In other words, import accounted for only 6% of domestic production.
Nikopol Ferroalloy Plant was the largest importer of Russian coke.
"I believe that even if imports of coke from the Russian Federation decrease (if the current exporters receive no export permits from Russia), the effect will be minor for Ukraine. The situation with Russian coking coal is much more important for the Ukrainian mining & metals sector," said Dmytro Khoroshun.
By and large, the restrictions imposed on coke imports will increase coking coal demand in Ukraine. And coal may pose a problem.
Implications of the coal ban
Ukraine is most vulnerable to a shortage of coking coals, and the restrictions on their import from Russia jeopardize the work of Ukrainian companies.
"The ban may threaten the operation of coke and steel plants, since coal shipments from Russia cover about 50% of the total need for coking coal. If problems with export permits arise, quick, easy and cheap diversification of supplies will be impossible, as our companies need only certain types of coal," said Andriy Tarasenko, chief analyst of GMK Center.
On the other hand, it is difficult to discuss the implications right now, since it is not the first time that a special permits system is put in place.
"Until now, coking coal has been imported under special permits of Russia's Ministry of Economic Development. I do not quite understand the reasons for passing this Resolution. No problems with getting special export permits have been reported so far. What will happen with the supply of coking coal in the future is still difficult to predict," says Anatoliy Starovoyt, CEO of Ukrkoks Ukrainian Scientific and Manufacturing Association.
The danger is exaggerated
It is not beneficial for Russia to lose such market as Ukraine, because Russian coal mining companies need to sell 6–7 million tons of coking coal somewhere.
"Supplies are most likely to be resumed either under special permits, or through traders, or via the territory of other countries. Itcould increase costs for Ukrainian steel companies," said Andriy Tarasenko.
In its turn, Metinvest said in a commentary to Interfax-Ukraine that it would ensure stable operation of its enterprises if shipments of raw materials from Russia are restricted. In case of emergency, Metinvest has a long-term strategy for diversification of supply chains.
---
---