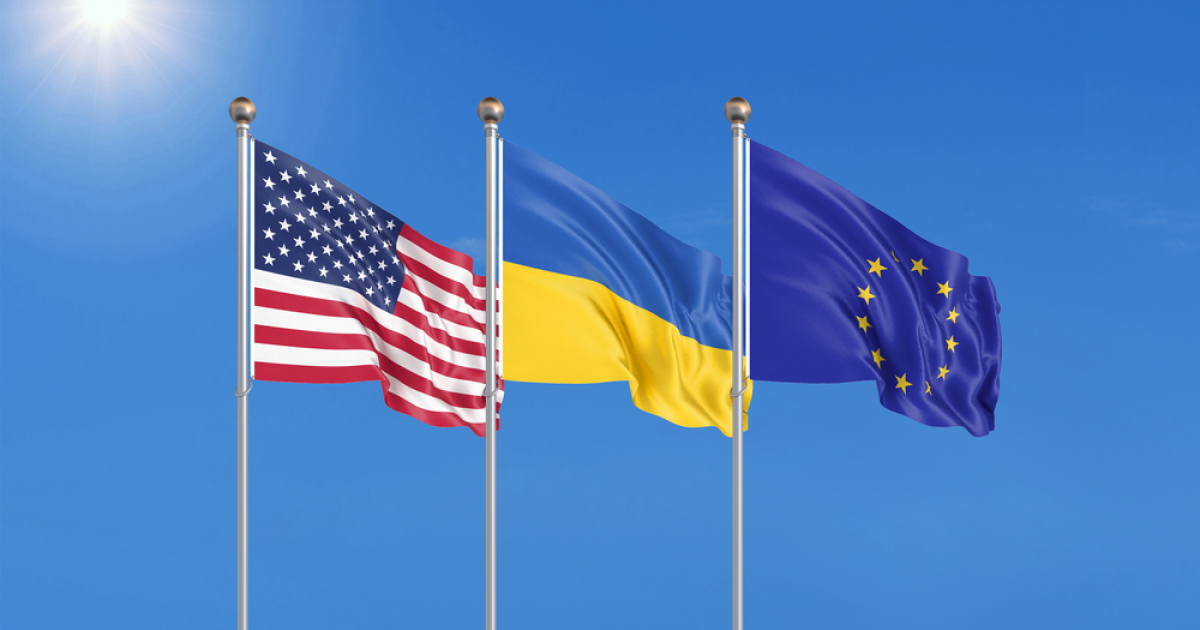 Trade barriers
Ukraine needs cancellation of anti-dumping duties in USA and prolongation of trade without duties with EU
In April, the first conference organized by Ukraine's partners took place at the Ramstein base in Germany to coordinate support in the war. The name of this base has become a symbol of support for Ukraine. It is noteworthy that in the same period, to support the economy of Ukraine, the US, EU and UK adopted a number of decisions to abolish import duties for Ukrainian goods. Since the steel industry is the most covered by trade barriers, these measures had a greater impact on the iron and steel sector of Ukraine.
The steel industry is the base for the Ukrainian economy and ensuring its operation is a matter of state security. The industry has traditionally been export-oriented. Only 20% of sales was directed to domestic market before the war. After the outbreak of the war, domestic consumption fell by 80%. In other words, domestic market consumes only 4% of Ukrainian steel products output, compared to pre-war period.
Obviously, the export of steel is a key condition for the survival of the iron and steel industry in Ukraine. Before the war, trade restrictions were the main factor limiting steel exports. Annually, Ukraine unfairly lost up to 3.5 million tons of steel exports due to trade barriers. This cost Ukraine 2% of GDP according to our estimates.
We compiled this story to examine effectiveness of the decisions taken by our partners to remove trade barriers since each of these decisions had its own characteristics. Also, our analysis is designed to help find solutions that will improve the effectiveness of taken measures, initiate steel "Ramstein".
Taken decisions
As of the end of February 2022, there were 38 trade barriers in 15 countries in relation to steel imports from Ukraine.
In April, UK government ahead of schedule revoked import tariffs on goods imported from Ukraine (according to previous trade agreement with Ukraine UK committed to abolish tariffs in 2023).
In May, USA suspended section 232, 25% import duty on all steel products, for Ukraine for a year.
In June, European Commission canceled all duties and safeguards on imports from Ukraine for a year.
Thus, out of 38 barriers, 33 remained. But in a year, in April-June 2023, there will be 38 trade barriers again, and maybe more, who knows…
Unfortunately, taken measures have resulted in very limited benefits for the Ukrainian steel sector. Firstly, everyone understood that during this year, the year of the war, Ukraine would greatly reduce the steel output. And it so happened.
During the war Ukraine lost two major integrated steel plants in Mariupol. They produced flat steel products. Other steel plants reduced capacities utilization due to logistical obstacles, power outages, equipment damage. As a result, in 11 months 2022 Ukraine reduced crude steel production by 68.6% year-over-year.
In such circumstances, the abolition of import quotas in the EU did not bring much benefit to Ukraine. Ukraine could not fill the quotas. Imports of plates from Ukraine to the EU in the 2nd and 3rd quarter amounted to about 3-4 thousand tons quarterly, while the previous quota was 257 thousand tons.
Pig Iron exports were also minimal. In the EU market, Ukrainian pig iron had to compete with Russian one. European sanctions do not apply to Russian pig iron. Naturally, this is a losing situation for Ukrainian products. That is why the Russians were able to increase the supply of pig iron to the EU, and Ukrainian companies were forced to export pig iron to other regions that refused to buy Russian products.
Pig iron and steel imports from Ukraine into EU, GMK CenterAlso, EU canceled antidumping duties on HRC and seamless pipes. It was very important decision because these measures were painful for Ukrainian exporters. Duty on HRC was introduced in 2017, duty on seamless pipes – in 2006. According to our estimations, annual export losses from these barriers reached 700 thousand tons for HRC and 70 thousand tons for seamless pipe. Ukrainian producers returned to EU market, but supply volumes could not restore due to war-related issues (shelling, logistics problems, power outages etc.).
Did it have an effect? While insignificant. HRC imports from Ukraine to the EU amounted to 77 thousand tons in 3rd quarter of 2022. It is small amount. But these supplies became possible due to the abolition of the anti-dumping duty. In the face of falling steel prices, rising production and logistics costs during the war, Ukrainian producers could not supply HRC to EU with payments of anti-dumping duty.
The United States also supported Ukraine economically and halted section 232 for one year also. In fact, it was political decision without positive effects for Ukrainian iron & steel industry. The US remained 9 trade restrictions against steel imports from Ukraine, covered all products range. So, we haven`t seen steel imports from Ukraine to the US.
But the US has remained a key market for Ukrainian pig iron. Its supplies reached 99 thousand tons in September – it is almost equal to the same February indicator. But decision on section 232 did not influence on that progress – it became possible only due to activity of Ukrainian steel plants, which resumed production and arranged logistics in the war conditions. Pig iron is not subject to section 232.
We welcome the UK's decision to remove all import duties. This decision was the first of its kind and helped other trading partners make similar decisions. But UK was not an important market for Ukrainian steel products. Therefore, these decisions could not significantly affect the steel industry.
What else can be done
First, it is advisable to extend the effect of measures already taken. EU has cancelled safeguards and duties for a year, but it is not enough. Initially EU policy makers understanded that this year Ukraine could not export a lot of steel, so it was "safe" decision to open borders. Now prolongation of free trade is much needed because it is the only way to support Ukrainian steel industry in the future when steel plants will be able to increase production.
Ukraine will be able to increase steel production only if seaports are unblocked. These are key things for the operation of the local steel sector. If Ukraine can achieve this, trade barriers should not hinder steel exports.
Secondly, a review of the entire US trade policy towards Ukraine is required. Abolition of section 232 for Ukraine will be effective only if United States cancelled anti-dumping duties on Ukrainian steel products.
Anti-dumping measures in the US were the most painful for Ukraine. USA have applied antidumping duty to imports of steel plates from Ukraine since 1997. The rate of this duty amounts to hundreds of percent. Global trade and Ukrainian steel industry has significantly changed since 1997, but the US keep in force the antidumping duty without changes, which is irrelevant to current conditions.
Some antidumping duties on steel imports from Ukraine in US
| Product | Year of introduction | Exports losses for Ukraine | |
| --- | --- | --- | --- |
| | | thousand tons | mln USD* |
| Hot-rolled plates | 1997 | 320 | 310 |
| Hot-rolled coils | 2001 | 170 | 150 |
| Rebar | 2001 | 140 | 100 |
| OCTG | 2014 | 50 | 65 |
* – as of October 2021
Source: UN Comtrade, GMK Center estimations
It would be much better for Ukraine if USA changed their approach to trade policy and eased trade restrictions regarding steel imports from Ukraine. We already have a successful precedent. The EU has already cancelled antidumping duties against Ukraine and this decision did not create any risks for local economy and local steel producers.
Now Ukraine is not a country with excess steel capacities searching for exports possibilities. Now steel supplies from Ukraine pose no danger for EU and US markets. After the end of the war, Ukraine will require large volumes of steel to restore houses, enterprises, infrastructure. Ukraine will become a net importer of steel and EU and US steelmakers will be able to supply steel in Ukraine. Post-war recovery will create a lot of opportunities. To use them in the future, it is important to support Ukraine right now.
Ukraine needs support. This support cannot be only in form of financial or military resources. Ukraine needs cancellation of anti-dumping duties in USA. The EU could help if it prolonged abolishment of anti-dumping duties for a year and more. Access to markets will allow Ukrainian companies to continue production operations. Any realized possibility to export steel products from Ukraine means support of Ukrainian economy and Ukrainian people.
---
---