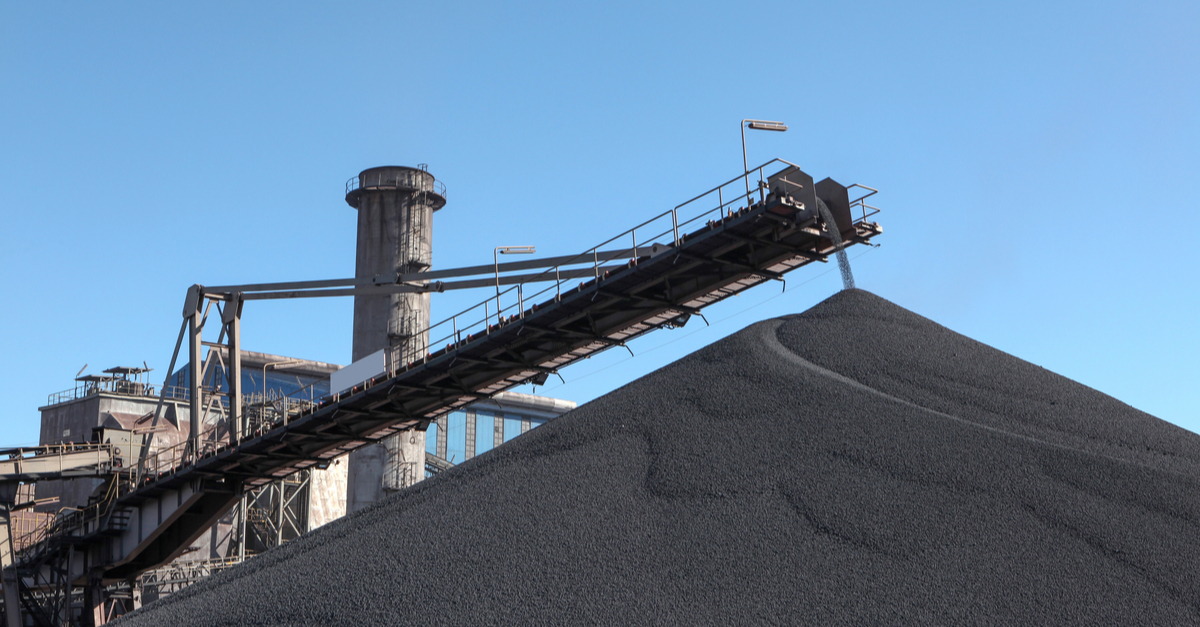 (с) shutterstock.com
Ukraine has every chance to become a supplier of DRI products and carbon-free steel to the world market
Last two months have forced significant changes in the work of steel plants not only in Ukraine but also abroad. However, industry's global plans did not change – steelmakers want to become carbon neutral. To this end, companies start various R&D and pilot projects using new technologies and share their experience at international conferences.
During the CRU conference "Steel Decarbonisation Strategies 2022", one could hear different approaches to decarbonisation in different regions. ЕU plants consider production of DRI based on "green" hydrogen as the key technology for decarbonization. Carbon capture and use is seen as an intermediate solution that does not solve the problem as a whole: CO2 is still released in the production process, and further use of this gas is transferred to other industries.
In the United States, according to the American Iron and Steel Institute, iron and steel companies are ready to consider a wide range of decarbonization technologies, including the carbon capture and use. However, the specificity of American industry is that 70% of steel is smelted in electric arc furnaces. Therefore, in the US the average specific emissions are less than 1 ton of CO2 per tonne of steel (in the EU 30% higher on average).
The United States is not currently a leader in the development of technologies for the decarbonization of steel industry, as most projects are implemented in the EU. According to EUROFER, in March 2022 there were 55 decarbonisation projects in the EU at various stages of implementation. The activity of European steelmakers is also noticeable, according to the latest study GMK Center "Decarbonization of the steel industry: a challenge for the coming decades." DRI projects based on "green" hydrogen are being developed by companies such as SSAB, Voestalpine, ArcelorMittal, Salzgitter, and Tata Steel Europe.
Electric arc capacities domination in US is explained by market factors, including big scrap stocks in the domestic market (the United States is a leading exporter of scrap in the world market). However, these benefits may not be enough in the future. Electric arc smelting of steel is not carbon neutral: there are CO2 emissions associated with electricity generation (Scope 2), as well as with the operation of the electric arc furnace itself (Scope 1).
In addition, in the long term, scrap will not be the only raw material for electric arc furnaces. Impurities of other metals (in particular, copper) are present in the scrap, and the concentration of impurities increases with each remelting. The high proportion of impurities limits the list of steel grades that can be smelted from scrap. This problem can be solved by mixing scrap with direct iron reduction products (DRI). So in the future, they might not be able to do electric arc smelting without products derived from iron ore.
Therefore, the market is expected to increase demand for DRI and raw materials for its production (DR-pellets). The International Iron Metallics Association predicts a shortage of DR pellets in the early 2030s. If in 2020, according to Midrex Technologies, world production of DRI amounted to 104 million tons, by 2050, according to IEA forecasts, this figure will reach 411 million tons.
In this context, Ukraine has the opportunity to win its niche in this market. Ukrainian iron ore companies are already taking the first steps: in 2020, Ferrexpo and Central GOK (Metinvest) started DR pellets production. In 2021, after the closure of the sinter plant, the Southern GOK announced plans to build a pelletizing plant that will produce DR pellets.
Ukraine do has opportunities to produce DR pellets. It is necessary background for decarbonization of Ukrainian steel production through switching to DRI produced with "green" hydrogen. Today, the production of "green" hydrogen is rather an experimental technology, not ready for industrial use. The main part of DRI is produced using natural gas.
To launch DRI production in Ukraine, a number of complex issues need to be addressed, including the increase in domestic natural gas production (to launched DRI production in the short term). In the context of Ukraine's European integration, these problems will be easier to solve, having access to European sources of funding.
Ukraine has every chance to become a supplier of DRI products and carbon-free steel to the world market. The realization of these opportunities will depend on the efforts of enterprises and economic policy of Ukrainian and European state institutions.
---
---