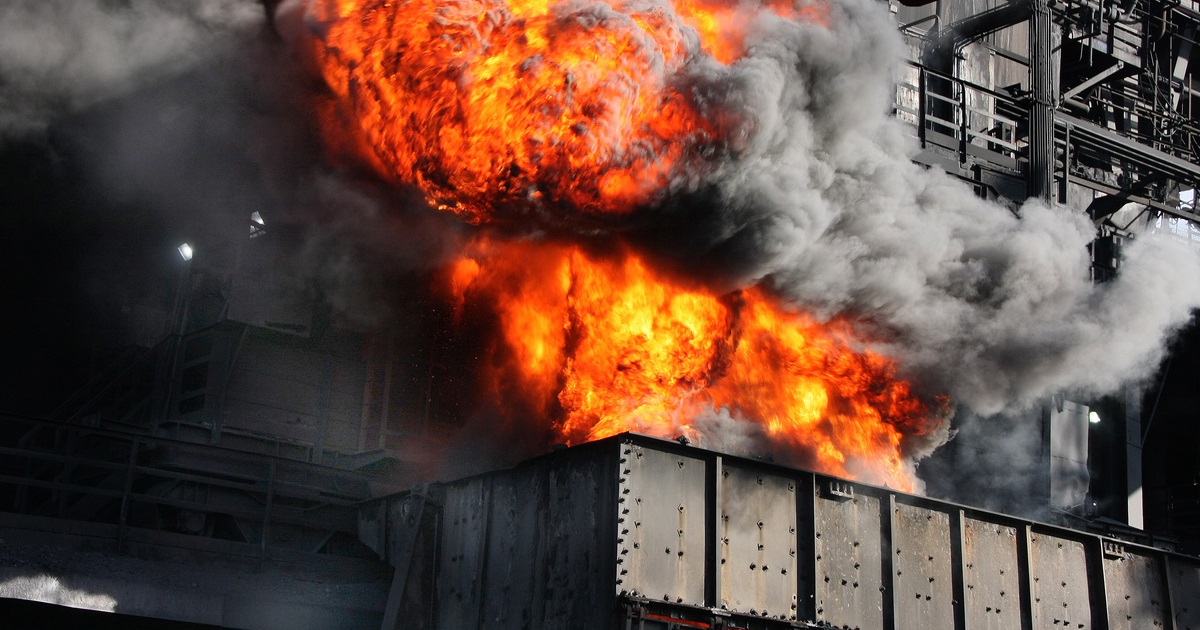 (c) shutterstock
Possible damage will hit not only Ukraine but also Georgia, Tukey, Moldova, Romania, Bulgaria and Russia itself
There are 8 coke productions in Ukraine today – in Avdiivka, Kryvyi Rih, Dnipro, Kharkiv (temporarily suspended), Zaporizhzhia, Kamianske, and Mariupol. Each of them is a production of high environmental danger.
In normal times professional and qualified workers of coke plants can operate coke batteries in compliance with technological and ecological safety regulations to reduce all risks to a minimum. Coke oven gas is highly hazardous but a mandatory by-product of coke production. It is effectively captured, purified, and used in energetic needs of plants and public utilities.
But during the battles on Ukrainian territory coke production poses a great danger to both the environment and human health. For example, the coke production of Azovstal Iron & Steel Work annually produces more than 1 million tons of bulk coke. Meanwhile it is produced a large amount of coke oven gas containing about 300-500 g/Nm3 dangerous volatile compounds, 100-125 g/Nm3 resins, 30-40 g/Nm3 benzene hydrocarbons, 5-20 g/Nm3 hydrogen sulfides, 7-10 g/Nm3 ammonia and partial residues of carbon disulfide, nitrogen oxides and cyan.
Most of these substances have carcinogenic qualities and are extremely dangerous for human health. In large doses they cause nausea and dizziness, and  in some severe cases poisoning, loss of consciousness and can be fatal.
Under normal conditions this doesn't happen because all the coke oven gas is purified and utilized. However if shell hits the coke shop, it will destroy the entire coke gas purification and utilization system and the unpurified coke oven gas will be emitted in Mariupol and nearest communities. Say nothing of pollution and water areas of the Sea of Azov with resins and residues of coke products. In case of explosions it will be moved around for many kilometers.
A separate source of danger is tailing dumps. For example, there are two tailing dumps near Avdiivka Coke Plant. One of them has not been used since 2001. However, in this tailing dump there are 443 thousand tons of phenol, sulfur compounds, naphthalene and other toxic substances. The destruction of tailing dumps due to shell hits is a threat to the entire water system of the region, because toxic substances can get into rivers and ground waters.
Nowadays the aggressor country attacks not only civilians, infrastructure and sovereignty of Ukraine but also the environment. And the damage caused will hit not only the country but also Georgia, Tukey, Moldova, Romania, Bulgaria and the aggressor country itself. Therefore, it is very important to repel an aggressor as soon as possible, stop the hostilities and save both the lives of people and the environment.
---
---