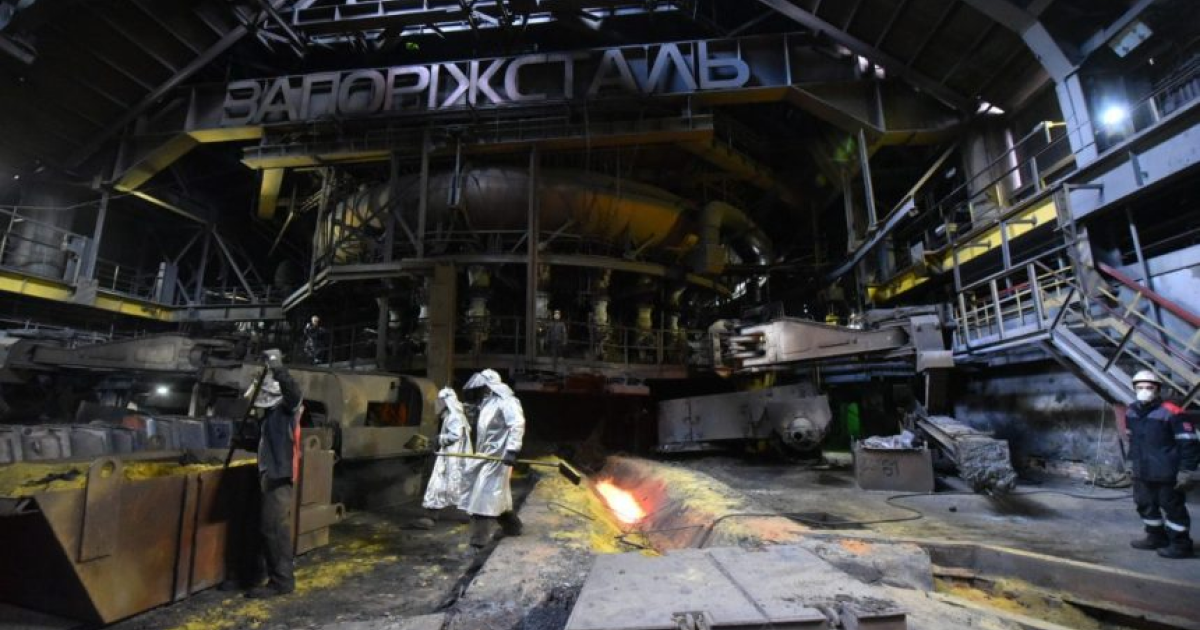 In April, the plant is going to produce 65 thousand tons of pig iron
Zaporizhstal in May is going to produce 150-170 thousand tons of pig iron at two blast furnaces launched previously. In April, the plant is going to produce 65 thousand tons of products. It was stated by Alexander Mironenko, General Director of Zaporizhstal, in the air of Ukraine 24 TV channel.
At the moment, the company has problems with logistics of finished products, and raw materials, but they are being solved. It allows the company to increase additional capacities in the near future.
According to the General Director of the plant, all enterprises of Metinvest Group in Zaporizhzhya resumed work, including the Zaporizhzhya Casting & Mechanical Plant, Zaporizhcoke, and Zaporizhogneupor.
"This chain was preparation for the launch of the main asset, Zaporizhstal, which resumed operation of two blast furnaces after more than a month of inactivity", stated the message.
After the launch of product facilities, additional locomotives resumed work, which transported raw materials, and plant's finished production. The number of diesel locomotives in operation was reduced from 70 units to 3 units. Now 41 locomotives are already in operation.
On April 6, Zaporizhstal launched blast furnaces No. 6, and 7, which have been idle for almost a month since the beginning of the Russian aggression against Ukraine. Now the plant is building new logistic chains for raw materials, and finished products.
Earlier, at the end of March, the plant partially resumed the operation of cold rolling shop units – skin-pass mills 1700-1, and 1700-2, as well as slitting unit No. 5.
At the end of 2021, Zaporizhstal increased pig iron production by 0.1% y-o-y, to 4.5 million tons. Crude steel production decreased by 0.1%, to 3.8 million tons, while the production of steel rolled products remained at the level of the previous year – 3.2 million tons. In January-February 2022, the plant reduced the steel rolled products output by 8.7% y-o-y, to 502.4 thousand tons.
---
---