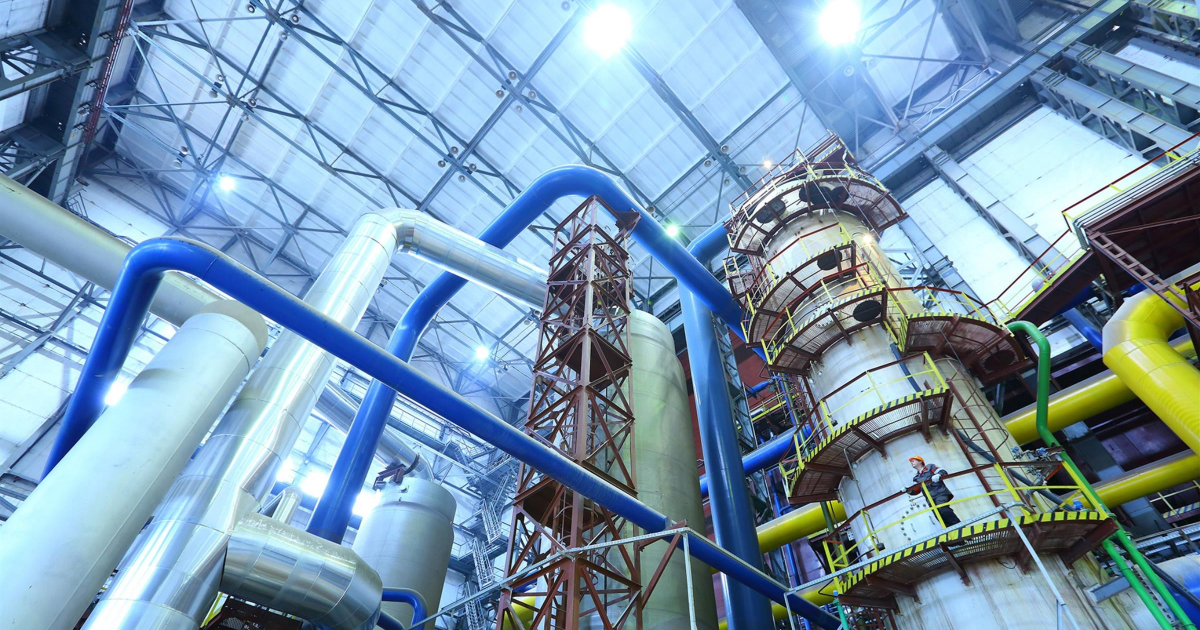 The unit is responsible for the production of technological and medical oxygen
Zaporizhstal Iron and Steel Works repaired the PRU-60 air distribution unit in the oxygen compressor shop. This is stated in the press release of Metinvest.Media.
The unit is responsible for the production of technological and medical oxygen. The complex system allows not only to supply the enterprise with air, but also to ship certified medical oxygen to hospitals in Ukraine.
Atmospheric air is taken through the unit's equipment, undergoes mechanical cleaning, is compressed to the parameters required for production in the compressor, and then transported to the PRU-60 installation, where it is divided into components using different temperature regimes.
Gaseous technological oxygen is further transported through pipelines to steel smelting and blast furnace shops, and liquid medical oxygen is shipped from tanks to a special tank and delivered to medical facilities. Without high-quality oxygen and air in sufficient quantity, the stable operation of the plant's units is impossible.
Among the main works during the repair, cleaning of nitrogen and air tower nozzles, filters, replacement of rotary valves, revision of electrical equipment and lubrication systems, etc. was performed. Repair work was carried out by specialists of the division and Metinvest-Promservice.
«Employees of the unit systematically diagnose the equipment to fix and control its performance. So that the repairs do not stop the technological process and the continuous operation of the units, specialists adjust the schedule of their carrying out to the production needs,» the message says.
As GMK Center reported earlier, at the end of May 2023, Zaporizhstal in accordance with the investment program of the enterprise stopped the blast furnace №3 for major overhaul of the II category. About 200 million UAH will be allocated to the works, which will last 17 days.
---
---