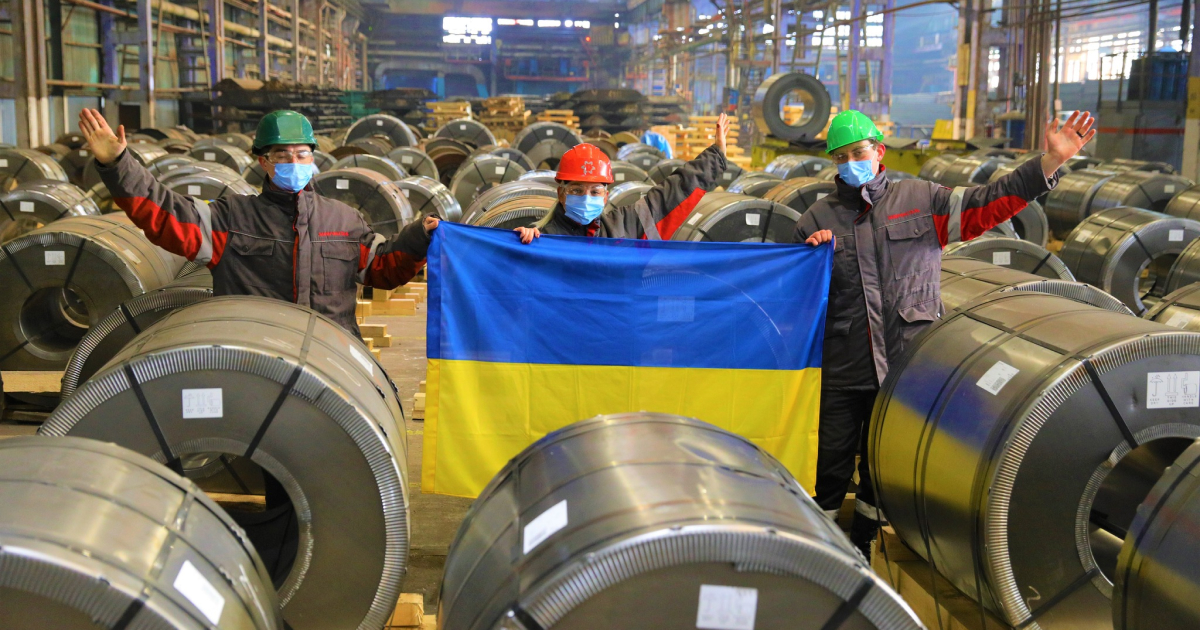 (с) facebook.com/zaporizhstal
Since the end of 2021, the plant has shipped 3.6 thousand tons of new rolled products
Zaporizhstal steel plant has started the production of a new type of rolled metal, 9-ton rolls for a Polish customer, TV5 reported.
"Zaporizhzhia metal in Europe: quality products for Polish customers, money for the Ukrainian budget. A new type of rolled metal has been started at the Zaporizhstal plant. Clients from Poland ordered rolls weighing at least 9 tons from Zaporizhzhia steelmakers," TV5 reported.
Earlier, two rolls were welded to fulfill such an order. With the new technology, it is not necessary to do this – the finished rolls are now without welds and other thicknesses. In addition, their production is optimized and saves on packaging and transportation.
Since the end of 2021, Zaporizhstal has shipped 3.6 thousand tons of new rolled products. Steelmakers of the plant say they are ready to work even harder to bring Ukraine closer to victory.
Zaporizhstal frozen the capacities since the beginning of March. On March 25, the plant partially resumed the operation of the units of the cold-rolled shop, training mills 1700-1 and 1700-2, as well as the unit of longitudinal cutting №5. On April 6, two blast furnaces, №3 and №4, were restarted, and later iron smelting began.
In April, the steel plant produced 68,000 tons of pig iron after a forced downtime in March.
In 2021, Zaporizhstal increased its iron production by 0.1%, to 4.5 million tons compared to 2020. Steel smelting decreased by 0.1% to 3.8 million tons, while rolled metal production remained at the previous year level, 3.2 million tons. In January-February 2022, the plant reduced its output by 8.7% compared to the same period in 2021, to 502.4 thousand tons.
---
---