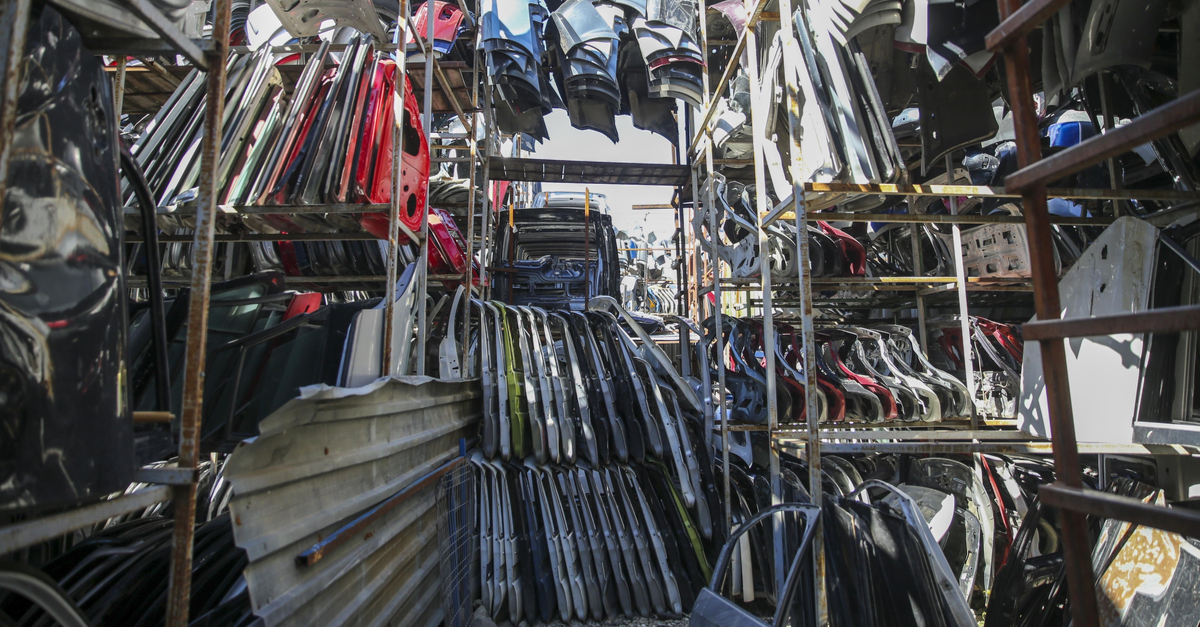 For the week of October 24-31, 2022, scrap quotations in Turkiye decreased by $8/t – to $350-360/t
HMS 1/2 scrap prices on the Turkish market for the week of October 23-31, 2022, decreased by $8/t compared to the previous week – to $350-360/t. Thus, scrap quotations fell for the third week in a row. Kallanish price indicator informs about it.
Scrap quotations in Turkiye remained almost unchanged compared to the previous week. Local steelmakers have slowed purchases on the domestic market and almost stopped entering into import contracts. This is mostly due to low steel prices and insufficient sales of finished products.
Steel producers continue to put pressure on scrap suppliers. Last week, no import sales were heard and there was low interest in raw materials on the domestic market. Most Turkish mills believe that scrap should fall to $300/t given steel prices and high production costs. Some of them aim for an even lower price level.
Suppliers, in turn, point to better prices on alternative routes. In their opinion, such sharp falls are impossible in the short term, because the low level of scrap supply makes it impossible.
In the near future, Turkish factories will not be able to achieve a reduction in prices to the desired level precisely because of the low flow of scrap. Some of the sellers who need financing may give in to pressure, but most will hold firm. A decrease in prices is possible in case of termination of raw materials sales to India and Bangladesh.
On the Chinese market scrap prices fell against the background of a reduction in the revenues of steel plants. In eastern China, scrap quotations as of October 28, 2022, were estimated at 2.697 yuan/t ($372/t), down 80 yuan ($11/t) from a week earlier.
Local steelmakers note an increase in production costs. This is mainly due to the volatility of market prices, exchange rates and longer delivery times. Some plants have even stopped processing scrap metal, and suppliers have slowed down purchases from the market.
In Italy scrap quotations for the week of October 21-28 increased by €15/t compared to the previous week – up to €355-390/t. Although scrap prices are rising in some contracts, demand remains low due to expectations of new shutdowns by local steel mills.
Demand for finished products is also weak, market sentiment is negative, and steel producers have large inventories of scrap. Market sentiment changes daily, but the general direction remains unclear.
Indian scrap market was mostly quiet last week due to local holidays affecting trade flow. During the week of October 21-28, scrap quotations decreased by $12/t compared to the previous week – to $440/t.
On the Japanese market export prices for scrap metal reached a two-month high of 50-50.5 thousand yen/t ($339-342/t). Despite weak demand for finished steel products in the domestic and international markets, Japanese scrap suppliers have supported high scrap prices due to the loyalty of local producers to high offers.
As GMK Center reported earlier, the world consumption of scrap metal in January-June 2022 decreased by 8.4% compared to the same period in 2021 – to 248.79 million tons. The negative trend in demand for scrap is supported by the decline in global steel production. In January-June 2022r, world steel production decreased by 5.5% y/y – to 949.4 million tons.
---
---