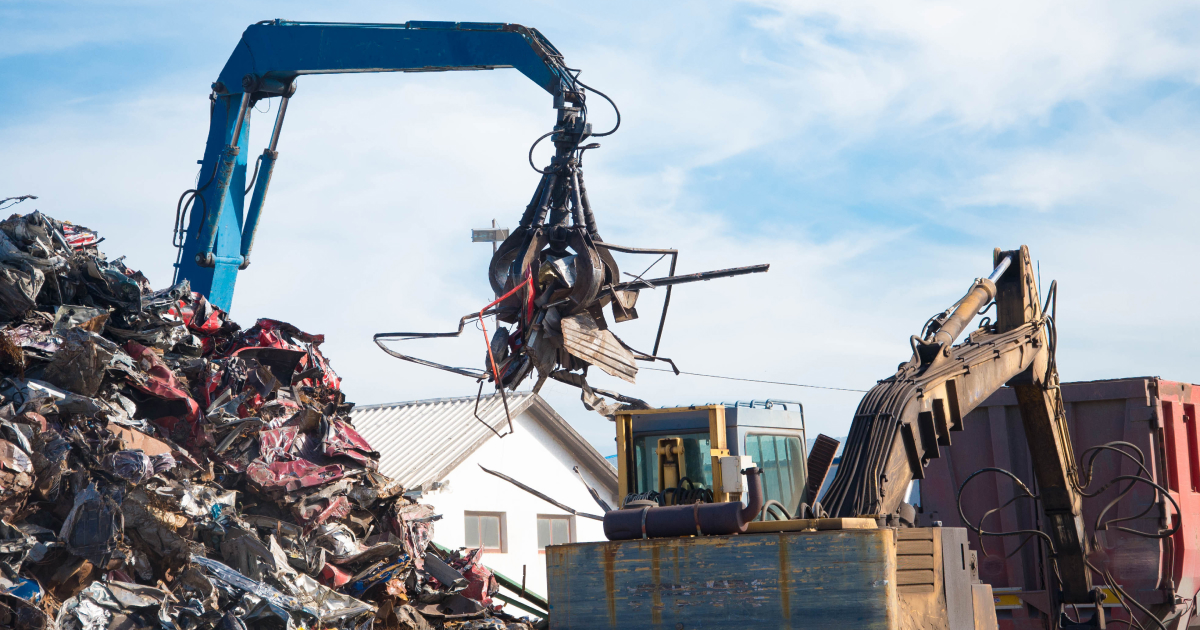 Scrap
During the year, the use of scrap metal as a raw material for steel production was 32%
In 2022, the world consumption of scrap metal in steel production decreased by 7% compared to 2021 – to 610 million tons. This is evidenced by SteelMint's research data.
In 2022, the use of ferrous metal scrap in steel production remained at the level of 2021 – 32%, while in 2020, at the height of the pandemic, – 29%.
"The decline in scrap metal consumption looks strange amid the fact that all the world's steel plants are actively seeking to introduce environmentally friendly methods of steel production, where scrap is used. The main reason is the reduction in world production of crude steel," the report says.
In 2022, the total volume of unrefined steel production amounted to 1.878 billion tons, which is 4% less than in 2021. The share of electric arc furnaces (EAFs) production fell by 5% y/y for the year. Since EAFs are the major users of ferrous scrap, a drop in their production contributed majorly to the overall reduction in scrap consumption.
The largest consumers of scrap are: China – 225 million tons, the European Union – 78 million tons, the United States – 55 million tons, Turkiye – 30 million tons, and Japan – 30 million tons. At the same time, Turkiye in 2022 was the second largest country for the use of scrap metal in steel production – 85%.
"Ferrous scrap is becoming a coveted commodity with countries keen to meet their decarbonization goals. Most are bringing in legislation to enable them to keep the scrap they generate within their own shores for domestic use. In the long run, the volume of seaborne ferrous scrap trade, currently at around 288 mnt, will fall further from here. Concomitantly, the share of scrap consumption in steel-making will eventually rise globally from the current 32%," SteelMint notes.
As GMK Center reported earlier, in 2022, the scrap metal collection in Ukraine decreased by 75.9% compared to 2021 – to 996.7 thousand tons. The export of raw materials for the year decreased by 11.4 times y/y – to 53.6 thousand tons, import – by 92.1% y/y, to 1.8 thousand tons. Domestic supplies of scrap metal to domestic steel mills decreased by 73% – to 895.7 thousand tons.
---
---