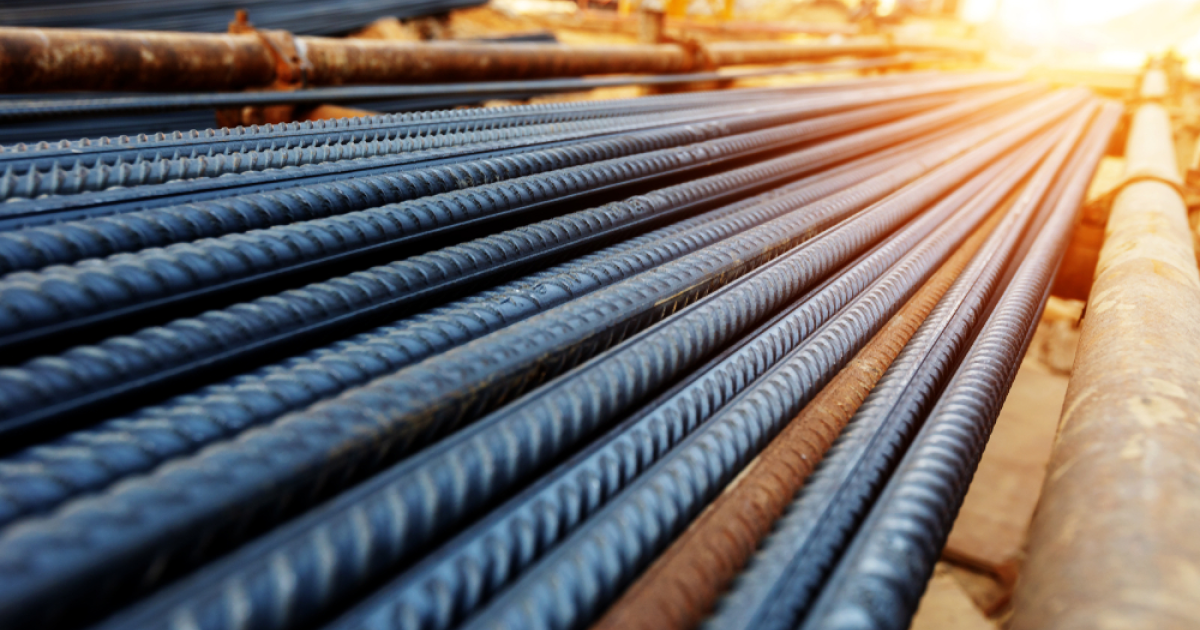 Rebar
There is a seasonal slowdown in trade on the market
Quotation of rebat prices in Europe remain stable. In Spain and Italy, the prices of these products did not change significantly during July. Here, as well as in Northern Europe, long-rolled producers are preparing for a seasonal summer break and production reduction. Amid this, the construction sector replenished stocks with small tonnages, but this is an annual trend.
Some steel mills tried to raise prices, but the market did not particularly support such a move. Prices are expected to remain stable and trading volumes light until mid-August, when producers return from the break.
Rebar quotation in Italy, according to Kallanish data, for the week of July 14-21, did not change, amounting to €600-620/t. At the end of June, the price was €620-640/t. In Northern Europe, the July 14-21 price increased by 1.6%, or €10/t compared to the previous week, to €580-620/t.
In USA prices for rebar, both locally produced and imported, also did not change significantly, notes Argus.Media. The market is under pressure from weak demand and a low supply of products of foreign origin. Sources believe that US producers may be cutting prices to compete with imported offerings as the global market has been decreasing recently. On the American market, the price has remained unchanged since mid-June – $910-920 per short ton.
In China construction steel prices rose last week. According to SMM, rebar futures on the Shanghai Stock Exchange closed at 3,823 yuan/t on July 21, up 49 yuan from a week earlier. The market continues to be affected by production restrictions in Tangshan, where blast furnaces are suspended or put on scheduled maintenance. However, the mood was improved by the announcement of the National Development and Reform Commission that documents related to the recovery and expansion of consumption will be officially released in the near future. In general, the demand for rebar on the Chinese market in the off-season is weak, and stocks of these products are slowly growing. In the short term, supply and demand should balance.
Domestic market of Turkiye characterized by low demand. The country's steelmakers are under pressure from economic factors, in particular, the devaluation of the lira. Rebar quotations for the week of July 14-21 decreased by 2.5% – to $565-575/t. The average price on July 23 on the Turkish market was $570/t.
As GMK Center reported earlier, in the middle of June the global prices for rebar decreased after a long period of stability. The opposite trend was observed only in the Chinese market, as its participants continued to count on an active policy to stimulate the economy.
---
---