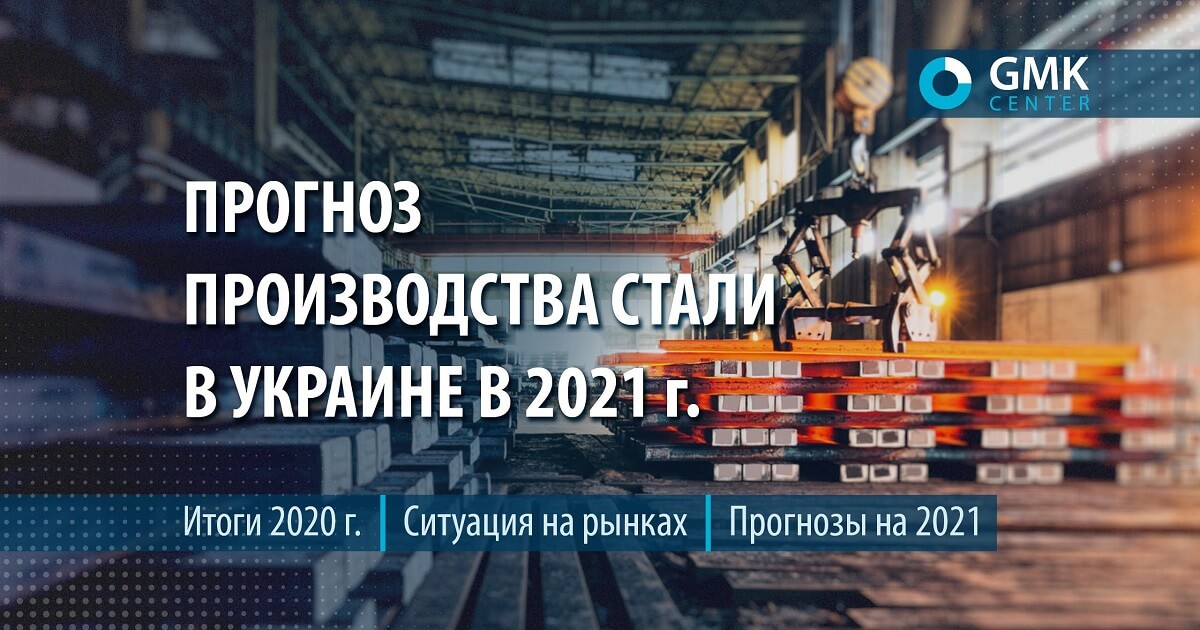 Production will total 21.5–21.8 million tons provided that the capacity utilization rates remain at the levels recorded in December 2020–January 2021
Demand for steel products in key markets for Ukrainian producers fully restored to the levels of 2019 in Q4 2020, according to GMK Center's study "Forecast of steel production in Ukraine in 2021".
Increase in activity in the end of the year offset drop in steel consumption in 2020. That, however, doesn't mean one can expect heady growth rates in 2021.
Account taken of the projected slow economic recovery in a number of regions, which is associated with the ongoing epidemic, and expected reduction of incentives in China, demand in Q4 may be considered a local peak.
For Ukrainian producers, it means that the potential for rise of production indicators against Q4 is limited.
Speaking about the potential for steel production in Ukraine, it is worth looking to the utilization rates observed in December 2020–January 2021 as ultimately achievable during entire 2021. And that means 21.8 million tons of steel per year.
Taking into account the downside risks, volume of steel production in 2021 within the range of 21.5–21.8 million tons looks more likely.
See more information on the production dynamics in 2020 and forecasts for 2021 in the Analytics section on GMK Center's website.
---
---