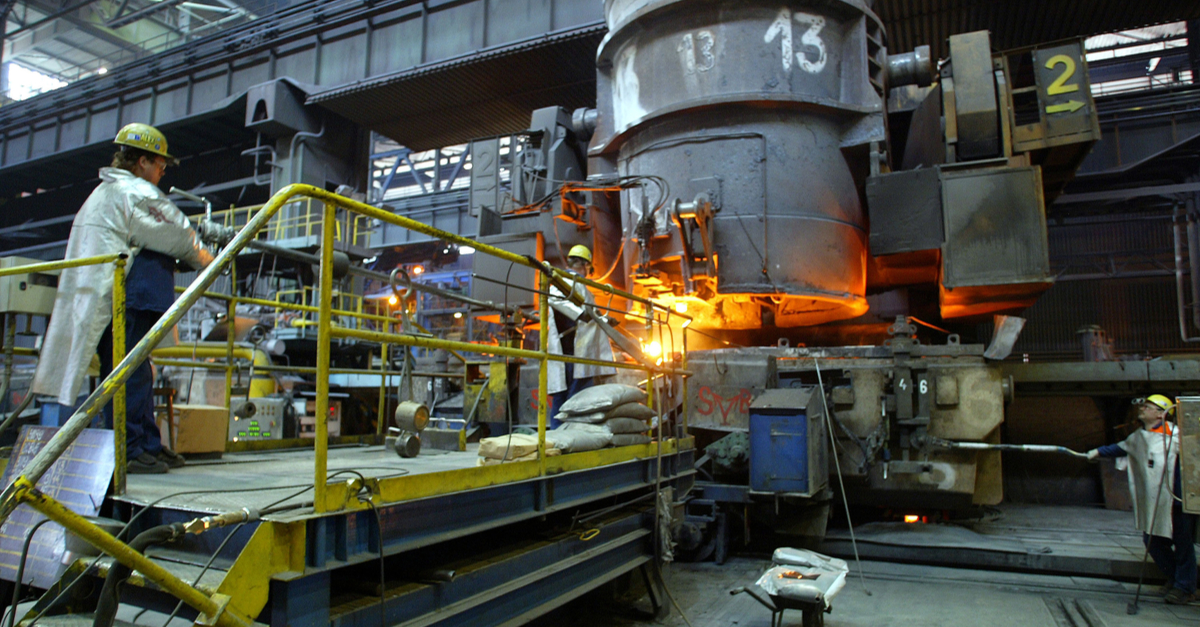 (c) shutterstock.com
The four largest steel producers in the United States expect stabilization or growth in demand in the second half of the year
The largest US producers of flat products – Cleveland-Cliffs, Nucor, Steel Dynamics (SDI) and US Steel – plan to increase production until the end of 2022, despite the fact that most market participants expect a reduction in supply to stop falling prices. Argus.Media, having analyzed the companies' reporting for the first half of the year, informs about it.
US steel prices have been under significant pressure for most of 2022 due to weaker demand, conservative purchases from service centers and strong supply from mills.
Growing signs of a recession, weakening industrial production and residential construction  have kept many buyers on the sidelines, afraid of being saddled with overpriced steel inventories should the downturn intensify.
This situation forced market participants to watch the earnings of the four largest US steel producers for any signs of capacity cuts to reduce oversupply and support prices.
Instead, recent earnings reports suggest that companies are forecasting stabilization or growth in market demand. Steelmakers intend to ramp up productivity at flat mills that have been had been running at sub-optimal levels and restart mills that had been down for maintenance due to a 1.45mt rise in imports in the second quarter.
In April-June, the four leading steel companies produced, shipped or sold a total of 11.44 million tons of flat products. In May, the utilization rate of steelmaking capacities in the USA exceeded 80% in general. Steel producers estimate this indicator as optimal for profit.
U.S. hot-rolled coil (HRC) prices fell to $822/t on August 2, according to Argus, its lowest level since December 2020, when steel prices were rising rapidly out of the Covid-19 pandemic-induced price bottom.
Since the start of 2022, HRC prices have fallen by 48% due to a persistent oversupply in the market after steelmakers overshot demand in the fourth quarter of 2021. Since then, service centers have been reducing their stocks, afraid to be inventory-heavy at inflated prices.
By the end of 2022, US steelmakers plan to launch 5.35 million tons of new capacity for the production of hot-rolled products. Already in 2024, American plants intend to expand their capacity to 10 million tons of rolled steel. Nucor Corp alone plans to expand production by 3 million tons.
As GMK Center reported earlier, USA in January-June 2022 increased imports of steel by 14.3% compared to the same period in 2021 – to 14.7 million tons. In June, deliveries increased by 2.3% compared to May, to 2.81 million tons.
---
---