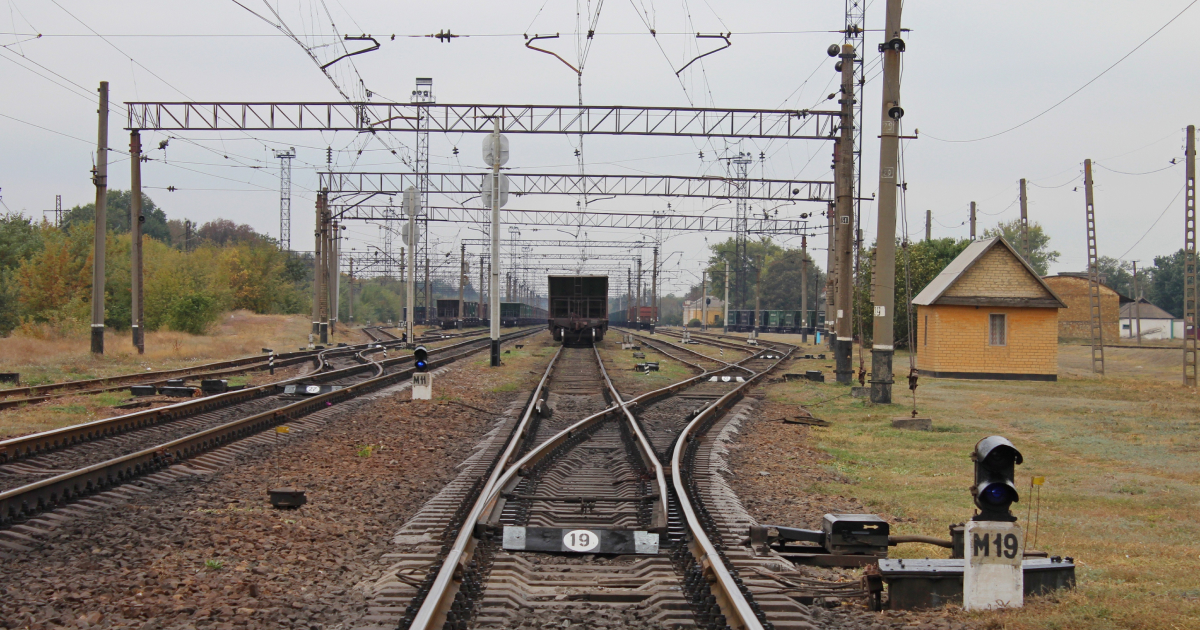 Railway transportation
Export transportation for the month increased by 0.7% m/m, while domestic transportation decreased by 13.6% m/m
In October 2022, Ukrzaliznytsia reduced the transportation of iron and manganese ores by 24.6% compared to September 2022 – to 1.426 million tons. Compared to October 2021, transportation decreased by 77.9%. GMK Center was informed about this by the press service of UZ.
Export transportation of iron and manganese ores in October 2022 increased by 0.7% compared to the previous month – up to 971.8 thousand tons. Their share in the total volume of iron ore transportation is 68%. Domestic transportation accounts for 32%. During the month, 454,000 tons of iron ore were transported in domestic traffic, which is 13.6% less month-on-month.
"Taking into account interruptions and restrictions in the operation of power grids, steel enterprises reduce production, accordingly, the need for raw materials decreases. Thus, internal transportation from the Northern and the Ingulets Minings, which suspended production, and the Poltava Mining, which reduced production by 50%, decreased," UZ notes.
In January-October 2022, transportation of iron ore by railway decreased by 54.5% compared to the same period in 2021 – to 29.31 million tons. Export transportation during this period amounted to 20.77 million tons, which is 43.9% less than January-October last year.
In general, in January-October 2022, Ukrzaliznytsia reduced cargo transportation by 49.8% y/y – to 129.8 million tons. In October, UZ transported 12.06 million tons of cargo, which is 3.3% more than in September 2022, and 58% less than in October 2021.
After the invasion of Russia on the territory of Ukraine, domestic steel companies reduced the export of products to a minimum due to the blockade of sea ports and unfavorable market conditions. Due to the drop in prices for ferrous metals and a significant increase in the cost of delivering products to consumers, Ukrainian mining and processing plants are forced to stop or reduce the production of iron ore.
At the end of June 2022, Metinvest announced the suspension of operations at the Southern, Ingulets and Northern mining and processing plants. Only Central Mining remained in operation. Since November 4, Southern Mining has started to operate.
ArcelorMittal also stopped the work of the mining department, but from mid-October the mining of the enterprise is resumed. Now mining is suspended due to problems with energy supply as a result of shelling of the energy infrastructure by the Russian troops. Sukha Balka and KZHRK continue to work with reduced capacities.
As GMK Center reported earlier, in 2021 Ukraine reduced the export of ferrous metals by 4.2% compared to 2020 – to 44.5 million tons. In monetary terms, the indicator increased by 62.8% y/y – up to $6.9 billion.
---
---