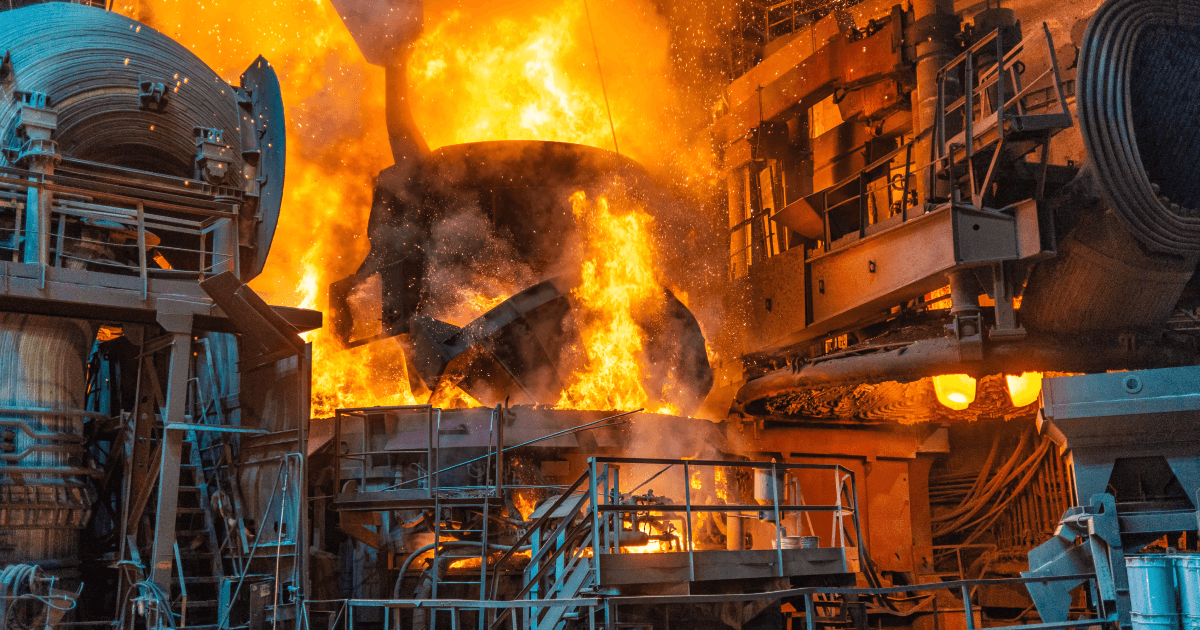 Production of pipes and tubes plummeted 28.5% to 0.47 million tons in January to July
In January–July 2020, Ukrainian steelmaking companies reduced steel production by 6.8% to 1.9 million tons compared to the same period of the previous year, according to the updated statistics of Ukrmetallurgprom.
"Production results in the mining & metals sector of Ukraine in the first seven months of 2020 show that the situation in Ukraine's steel industry remains tough. This has to do with the ongoing crisis in the global steel market escalated by the COVID-19 pandemic," according to Ukrmetallurgprom.
In particular, in January–July, domestic steelmaking companies produced:
52 million tons of sinter ore (by 0.6% more than in January–July 2019);
64 million tons of bulk coke (-5.8%);
74 million tons of pig iron (-1.3%);
86 million tons of steel (-6.8%);
65 million tons of rolled products (-3.1%);
47 million tons of pipes and tubes (-28.5%).
As on 12 August 2020, the main operating production facilities included:
18 out of 21 blast furnaces;
6 out of 8 open-hearth furnaces;
13 out of 16 BOFs;
5 out of 15 electric-arc furnaces;
16 out of 17 continuous casting machines.
Ukrmetallurgprom believes that the main reasons of the decline in production, along with the lockdown, is protectionism policies of the governments of economies that have traditionally been key export markets for Ukrainian steelmakers, as well as a cut in prices and shrinking demand for steel products, excess steel production capacities all around the world amounting to around 400 million tons annually.
It should be noted, however, that in July 2020, steel output in Ukraine reached 1.766 million tons, which is only 1% less than in July last year. Besides, the decrease in production is slowing down. Thus, a drop in production in H1 was 7.6%, while January–July showed a 6.8% decrease only.
According to GMK Center analysis, this year's production results should start overruning the last year's results in August. They also believe that the domestic steel industry is coping with this crisis better than many other players in the global market. For example, India, being number two in the global steel market, cut steel production by 44% in April–June.
As reported earlier, in 2019, companies of Ukraine's mining & metals sector decreased steel production by 1.2% to 20.85 million tons, pig iron by 2% to 20.6 million tons, rolled products by 0.9% to 18.2 million tons against 2018.
---
---