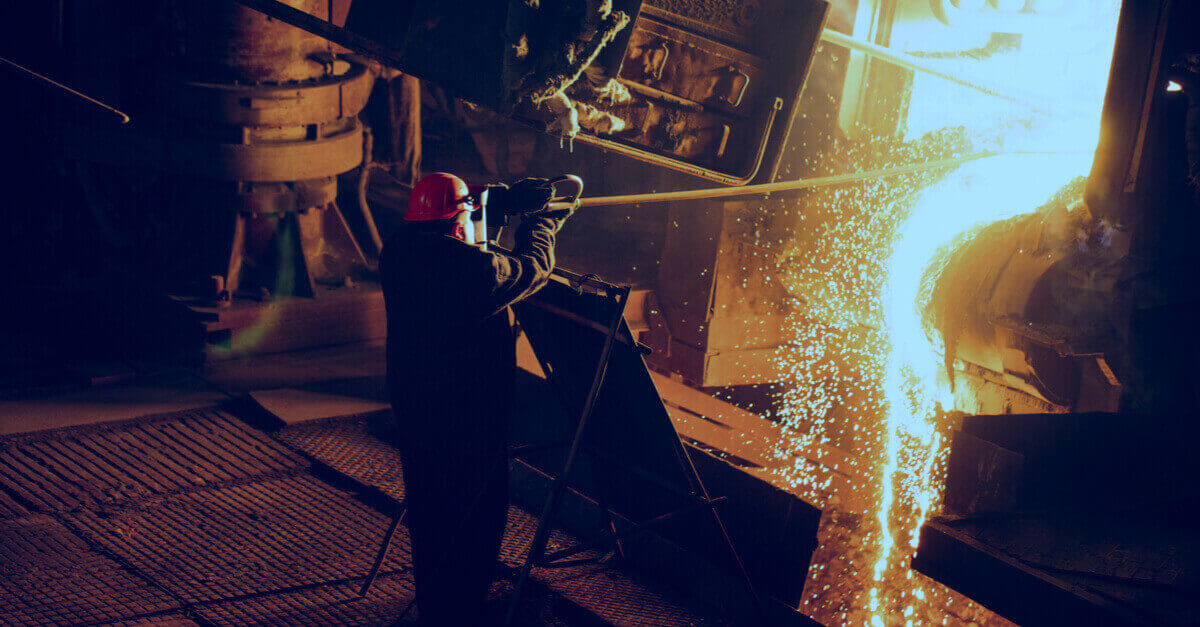 According to the GMK Center Chief Analyst, the sector will be able to recover to the pre-crisis state in 2021
Ukrainian mining & metals companies will cut monthly steel production in April–May by 25% to 1.4 million tons compared to the same period of the previous year.
This opinion was presented by GMK Center Chief Analyst, Andrii Tarasenko, during a webinar of the Ukrainian Lime Industry Association (ULIA).
According to him, these indicators correspond to those of the crisis of Q4 2019.
The reason is the economic crisis triggered by the coronavirus pandemic.
Specifically, the consequences of the crisis for the steel industry of Ukraine may be as follows:
The situation with prices as of April is worse than in the fall of 2019. Producers operate at a loss. The situation however quickly stabilized last year. Now there is considerable uncertainty, the price might remain at bottom for quite long.
During quarantine, semi-finished products, the main item of Ukraine's steel exports, are not in great demand, as many rolling facilities in Europe have been suspended.
Competition in the global market increased. Russian, Indian and Turkish producers are attempting to ramp up export sales.
Domestic integrated manufacturers are losing to Turkish competitors in export markets due to falling scrap prices and high iron ore prices.
Companies can build up stocks to meet demand as soon as the quarantine is lifted. Hence, short-term price increases are possible. Yet, an improvement in the market will be temporary, because a nearly 10% fall in steel consumption will aggravate the problem of excess capacity, which may occur this fall.
"The situation will not improve quickly. We will be able to reach the pre-crisis levels only in 2021," explains the GMK Center Analyst.
As reported earlier, Ukrainian mining & metals companies cut steel production in January–March by 3.4% to 5.32 million tons compared to Q1 last year. Production of rolled products in January–March grew by 1.8% to 4.6 million tons, whereas production of pig iron decreased by 2.2% to 5.10 million tons.
---
---