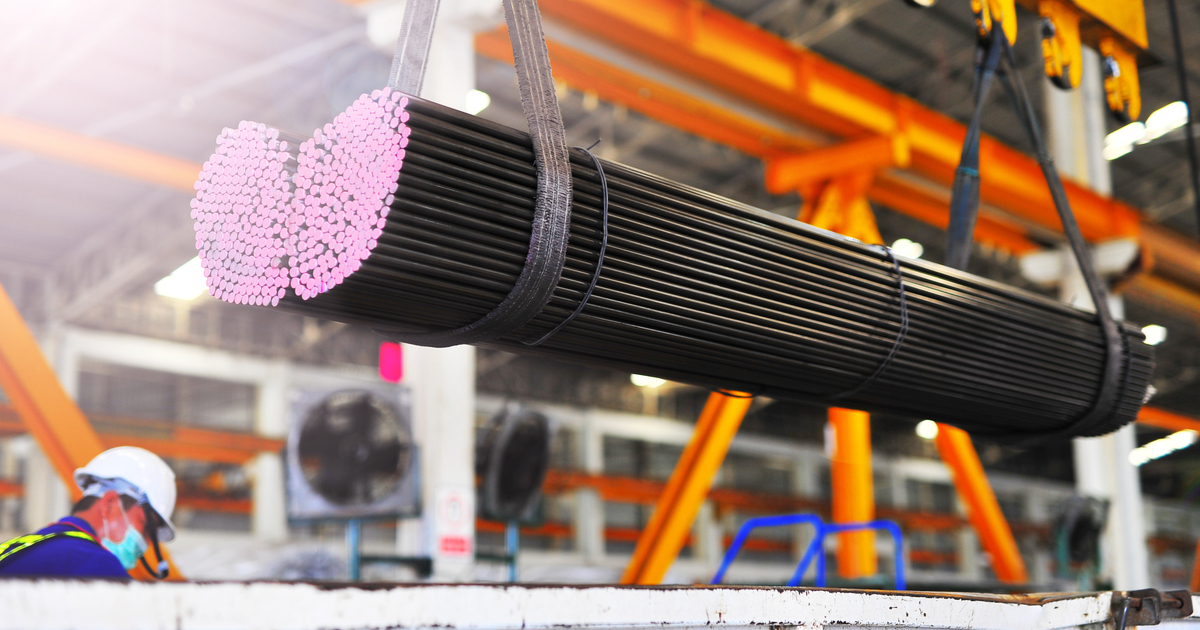 Long steel
In monetary terms, the export of such products for the month increased by 4.1% m/m
In October 2023, steel enterprises of Ukraine increased the export of long rolled products by 3.4% compared to the previous month – to 41.82 thousand tons. In monetary terms, the export of such products increased by 4.1% m/m – up to $29.82 million. This is evidenced by State Customs Service's data.
Compared to October 2022, in October 2023, Ukrainian steelmakers reduced revenue from long products by 59.9%. Exports decreased by 54.4% y/y.
In January-October 2023, Ukraine exported 428.34 thousand tons of long products worth $327.82 million. Revenues from sales abroad decreased by 48.8% y/y, while export volumes decreased by 35.3%.
Hot-rolled bars and coils in coils (HS 7213) were exported the most in 10 months, amounting to 173.8 thousand tons for $110.31 million. In October, the company shipped 18.45 thousand tons (+2.2 times m/m) for $10.66 million (2.1 times m/m). The company also exported 104.7 thousand tons of carbon steel wire (HS 7217) for $94.13 million, in October – 11 thousand tons (-2.8% m/m) for $8.5 million (-3.9% m/m).
Other rods and bars of carbon steel, not further processed, twisted (HS 7214) were the top three in terms of exports from Ukraine in January-October 2023 – 92.9 thousand tons worth $54.66 million. In October, steel companies reduced exports of such products by 51.7% compared to the previous month – to 6.02 thousand tons. Revenue from shipments fell by 50.2% m/m – to $3.6 million.
The largest consumers of Ukrainian hot-rolled rods and bars for 10 months of 2023 are Romania and Poland – 42.6% and 25.7%, respectively, in monetary terms. Poland (38.5%) and Germany (20.6%) consumed about 60% of Ukrainian-made wire. Among the main buyers of other rods and bars are Moldova (24.1%) and Iraq (29.4%).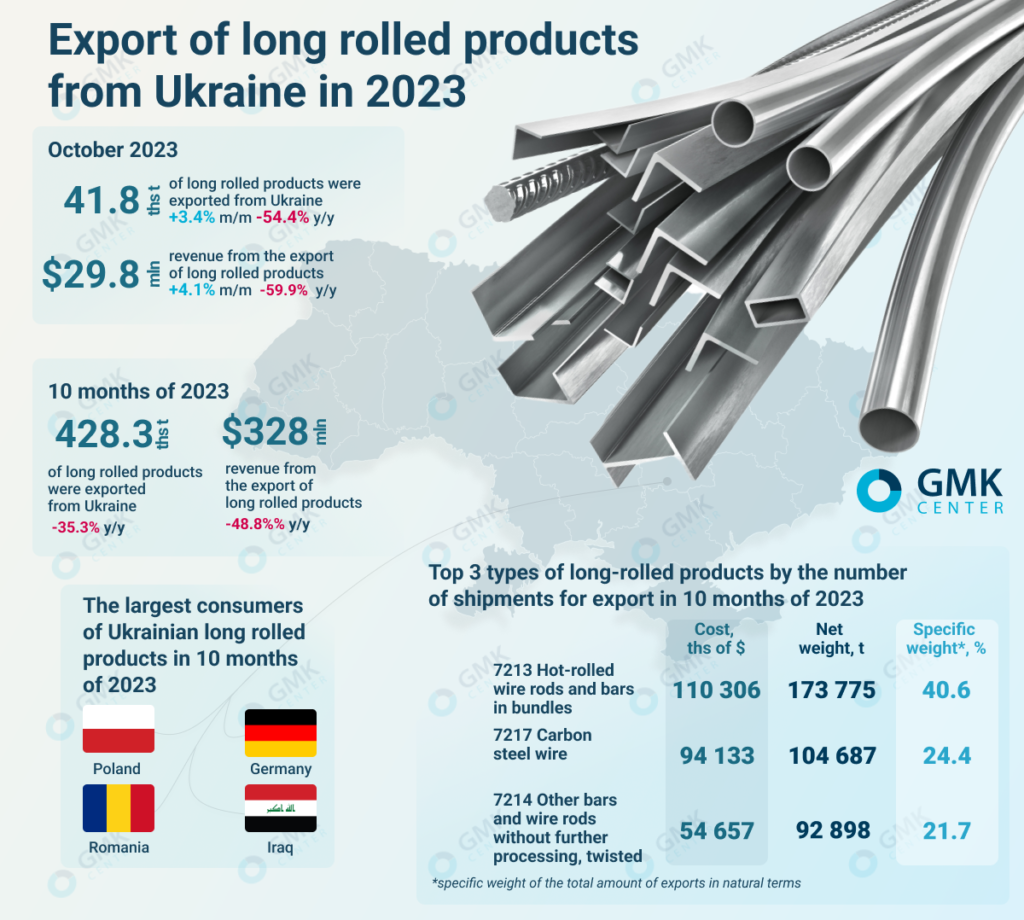 As GMK Center reported earlier, in 2022 steel enterprises of Ukraine reduced the export of long rolled products by 59.7% compared to 2021 – to 748.95 thousand tons. The revenue of steelmakers from the export of such products fell by 55% y/y – to $693.53 million. The most exported rods and bars hot-rolled in bundles (HS 7213) – 406.6 thousand tons for $310 million, which is 56.1% and 54.2% less, respectively, compared to the indicator of 2021.
---
---