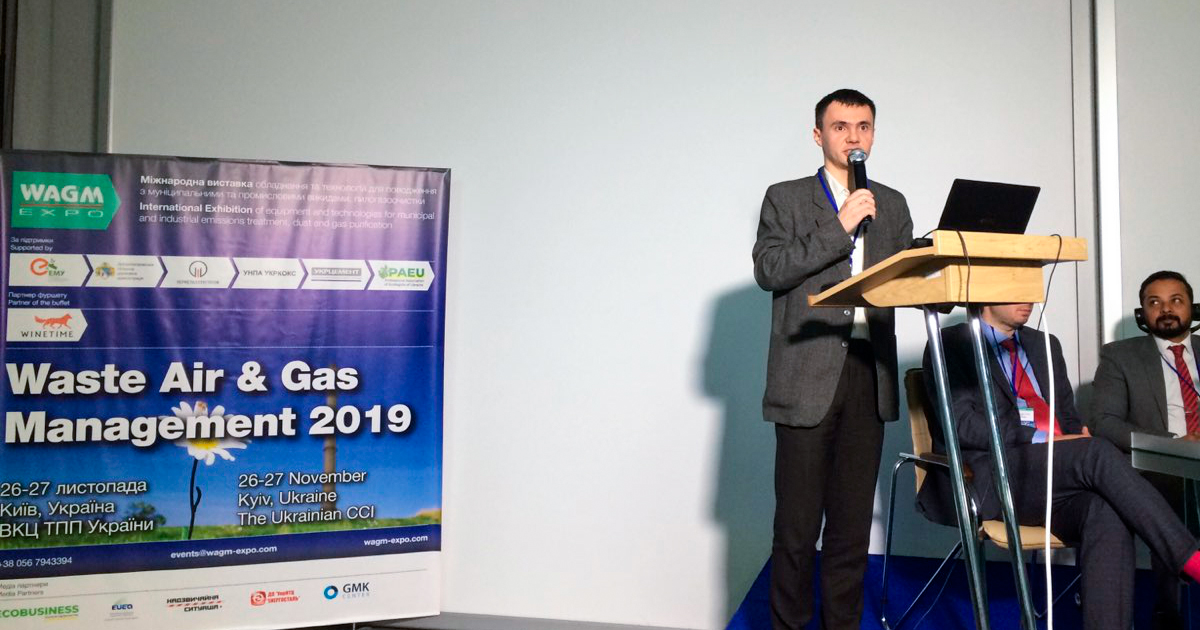 The government should struggle against emissions in cooperation with the polluting companies rather
The Ukrainian government discourages decarbonization in the industrial sector, including in the steel industry, instead of facilitating it. This was a vision shared by Andrii Glushchenko, GMK Center analyst, in his speech at the international exhibition Waste Air & Gas Management 2019 held in Kyiv.
According to the expert, environmental standards in steel industry are increasing all over the world. This trend is driven by consumers and supported by national regulators.
"In the EU, pilot decarbonization projects are co-funded by the government. In Ukraine, however, the government seems to be inapt to invent something smarter than the increase of the environmental tax. In such circumstances, the Ukrainian government discourages decarbonization instead of encouraging it," explains Mr Glushchenko.
According to Voestalpine's estimations, decarbonization of 7.5 million tons of steel requires a $33 billion investment. Therefore, one ton would take $4.4 thousand. The GMK Center analyst also calculated that in the present context, the price of one ton of finished product is ten times lower, and the payback period would be 100 years.
"That's why investment is the most burning issue where decarbonization is concerned," adds Mr Glushchenko.
Interestingly, the leading steel companies are going to hit the road to zero-carbon production. Liberty Steel owned by a steel tycoon, Sanjeev Gupta, intends to achieve the target by 2030 by introducing electric-arc furnaces.
Steel giants ThyssenKrupp and ArcelorMittal  are going to become carbon-free by 2050. ThyssenKrupp pins their hopes on hydrogen. ArcelorMittal is considering the use of different technologies.
Voestalpine is planning a 80% reduction of its СО2 emissions by 2050. The company focuses on hydrogen and electric-arc steelmaking.
"The EU is heading towards new production standards. Ultimately, Ukraine will also have to observe those standards. Will Ukrainian producers be able to adapt to the European emission standards? That depends on cooperation between the government and companies. The government should struggle against emissions in cooperation with the polluting companies rather than punish the latter," said the GMK Center analyst.
40 billion tons of СО2 are produced globally every year. The top contributor to emissions is the power sector (34%). The second place goes to housing and utilities (24%), the third to transport (20%). The steel industry is responsible for only 5% of the global СО2 emissions. Steel production is growing globally, while СО2 emissions reduced by 5% since 2015.
In the EU, production of one ton of steel results in the emission of 1.9 tons of СО2.
---
---