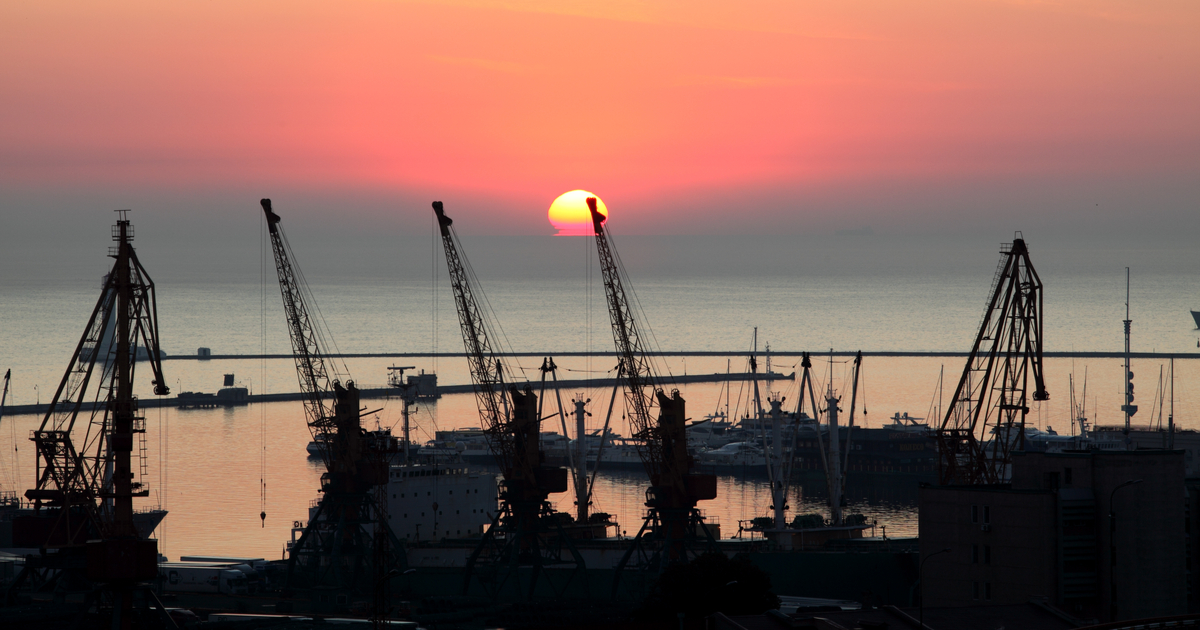 Odesa port
Unblocking additional Ukrainian ports is one of the prerequisites for the growth of Ukraine's GDP by 3% in 2023
Ukraine is seeking to expand an important agreement on grain exports through seaports to include the possibility of steel shipments to support the country's economy, which has been damaged by Russia's war. This was announced by the First Deputy Prime Minister – the Minister of Economy Julia Svyridenko in an interview with Bloomberg.
She called for the development of the agreement concluded in July 2022 with the participation of the UN and Turkiye, which opened three Ukrainian ports for food exports to ease the situation on the world market.
"It is very important for us to add more ports, to increase the volume of exports," said Yulia Svyridenko at the World Economic Forum in Davos, Switzerland.
According to her, the unblocking of additional ports and the expansion of the agreement is one of the prerequisites for the growth of Ukraine's GDP by 3% in 2023 after falling by almost a third due to Russian aggression in 2022.
"We will focus on building additional warehouses for agricultural products, but what we need to do from a strategic point of view is to open sea ports. This applies not only to agricultural products, but also to steel," the Minister of Economy emphasized.
According to Yulia Svyridenko, last year Ukraine's GDP decreased by 30.2%, which is a better result compared to the initial forecast of 50%.
As GMK Center reported earlier, the blockade of sea ports leads to significant export losses in the steel indutsry of Ukraine – more than $420 million per month. Each month, Ukraine cannot produce and export 1.3 million tons of iron ore, 151,000 tons of pig iron, 192,000 tons of semi-finished products, and 218,000 tons of finished steel products.
There are no free capacities in EU seaports for the processing of all Ukrainian cargo, so railway wagons stand in queues at the borders of Ukraine with the EU. Even during the war, 60% of steel products from Ukraine are delivered to final consumers by sea transport. Therefore, the growth of production and loading of Ukrainian steel enterprises, the restart of idle capacities, and the growth of exports are possible only on the condition that Ukrainian Black Sea ports are unblocked.
---
---