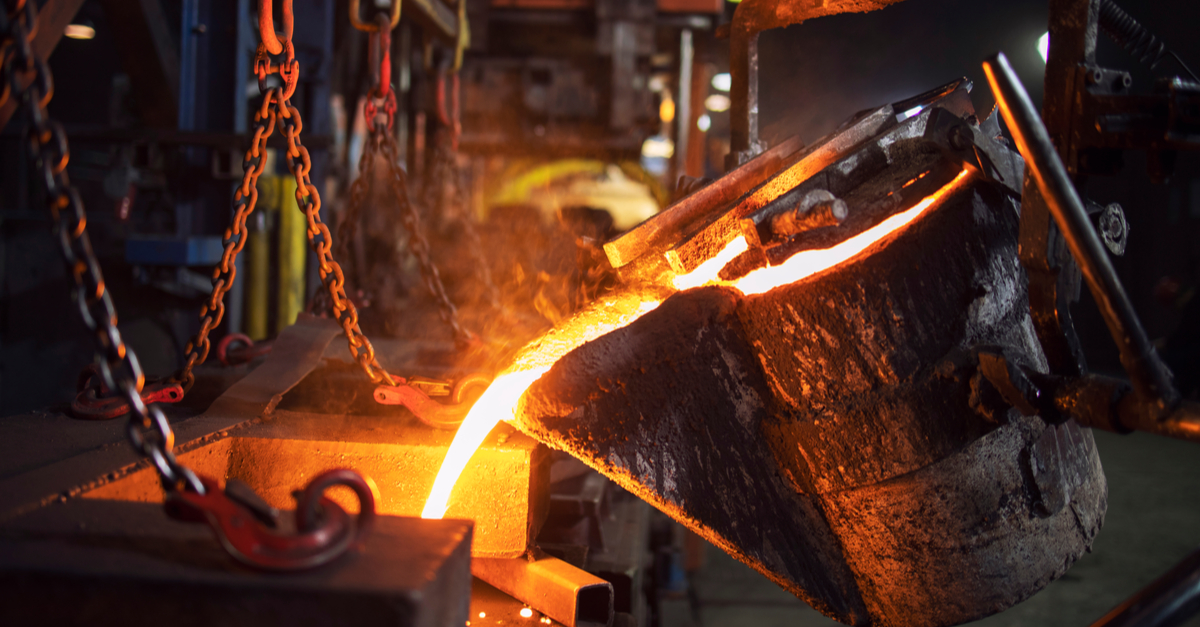 Steel production
In June, Turkish steelmakers reduced steel output by 1.5% y/y, but increased by 2% m/m
In January-June 2023, Turkish steel enterprises reduced steel production by 16.3% compared to the same period in 2022 – to 15.92 million tons. This is evidenced by data published on the World Steel Association website.
In June, Turkish steelmakers produced 2.94 million tons of steel, which is 2% more compared to May, but 1.5% less by June 2022.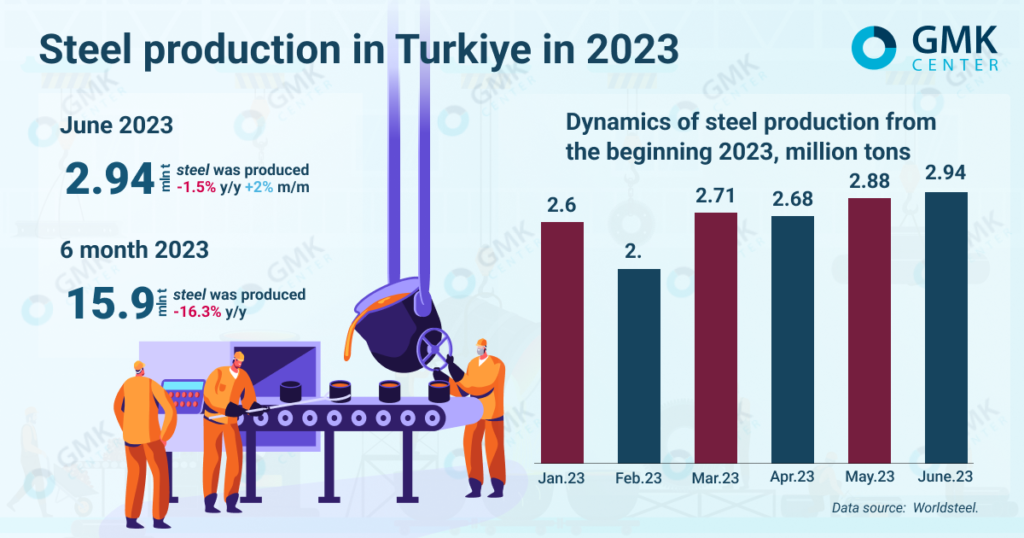 Turkish oil pipeline corporation BOTAŞ has left the price of natural gas for industrial enterprises unchanged for the second month in a row, although local steelmakers expected that the cost of energy resources would fall further after falling since the beginning of the year. The reduction in prices somewhat relieves the situation of Turkish steel producers, whose competitiveness is still low in export markets.
From April 1, 2023, BOTAŞ reduced wholesale prices for natural gas for large industrial enterprises by another 20.01% compared to March. This is the third consecutive gas price cut in the country in 2023. In February, gas for industry fell in price by 13-17%, and in March – by 21-26%.
Compared to October 2022, when gas prices in Turkiye reached peak values, the wholesale price of gas for industry as of April 2023 has decreased by 52.43-63.63%, and for electricity producers – by 51.52%.
After the latest price adjustment, Turkiye has the lowest natural gas price among European countries.
In addition, according to Turkish President Recep Tayyip Erdogan, from April 1, 2023, prices for electricity for all consumers decreased by another 15% after 16% decrease at the end of 2022.
At the same time, after the Turkish elections, the macroeconomic situation in the country is still not stable. In particular, the government recently raised the VAT as well as the excise tax on fuel, which caused a deterioration in the situation on the domestic steel market at a time when export markets are not available at current product prices. Metallurgists expect that an increase in energy prices may be implemented soon.
As GMK Center reported earlier, Türkiye ranks eighth in the world in terms of steel production. In 2022, Turkish steel companies reduced production of steel by 12.9% compared to 2021 – to 35.1 million tons.
---
---