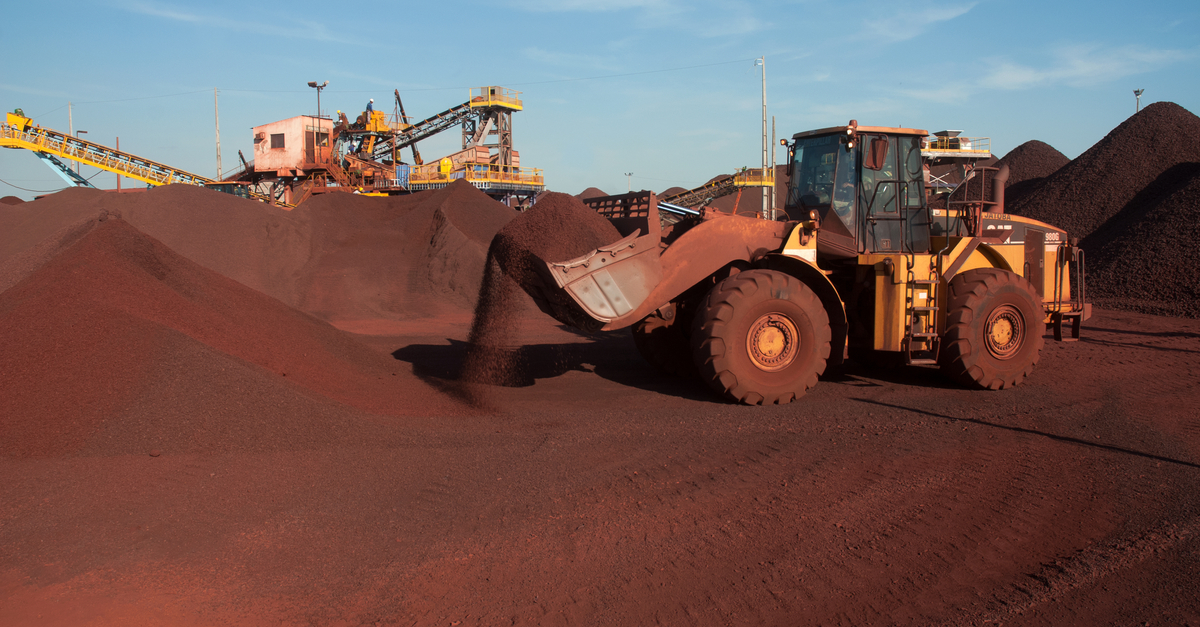 (с) shutterstock
Supplies of iron ore from Ukraine resumed after a two-month pause
In June 2022, Turkish steel enterprises imported 119.1 thousand tons of iron ore from Ukraine, while in June 2021 there were no deliveries. This is evidenced by the data of the Turkish Statistical Institute, reports SteelOrbis.
Before that, Turkish enterprises received iron ore from Ukraine in March. At that time, Turkey imported 79.2 thousand tons of iron ore. In April-May, deliveries of iron ore stopped due to the war in Ukraine and the blockade of ports by Russian troops.
In six months, 354.4 thousand tons of Ukrainian iron ore arrived in the country (-38% to January-June 2021).
In general, Turkish steelmakers imported 1.26 million tons of iron ore in April, increasing the index by 2.6 times compared to May, and by 12.4% compared to June 2021. In January-June, Turkey increased its iron ore import by 0.2% compared to the same period last year – up to 5.5 million tons.
The main supplier of iron ore to Turkey is Brazil. In January-June, local steelmakers reduced the import of iron ore by 15.3% compared to 2021 – to 2.3 million tons.
Brazil accounts for 42% of total ore imports to Turkey. In second place is South Africa – 21%, 1.02 million tons (2.9 times more).
As GMK Center reported earlier, in June 2022, Ukraine reduced the export of ore by 23% compared to the previous month – to 1.75 million tons. Compared to June 2021, the export of iron ore decreased by 2.45 times.
The main producers of iron ore raw materials in Ukraine are Ingulets, Kryvyi Rih, Poltava, Northern, Central, Southern Minings, ArcelorMittal Kryvyi Rih, Sukha Balka Mining, and Zaporizhzhia Iron Ore Plant.
At the end of June, the Metinvest group announced a temporary suspension Metinvest Group announced the suspension of operations at the Southern, Ingulets and Northern mining and processing plants. Southern, Ingulets will be suspended from July 1st, and Nothern – from mid-July. Only the Central Mining remains in operation.
In addition, from August ArcelorMittal Kryvyi Rih stopped its operations for the next three months. Kryvyi Rih Iron Ore Plant, Poltava and Sukha Balka Minings continue their work, and Zaporizhzhia Iron Ore Plan located in the temporarily occupied territory.
The company explains this decision by a change in the logistics of iron and steel industry, the high cost of steel products and external factors.
As GMK Center wrote before, in 2021, Turkey almost doubled its ore imports from Ukraine compared to 2020 – up to 1.18 million tons. The share of Ukraine in the total volume of imports is 11%.
---
---