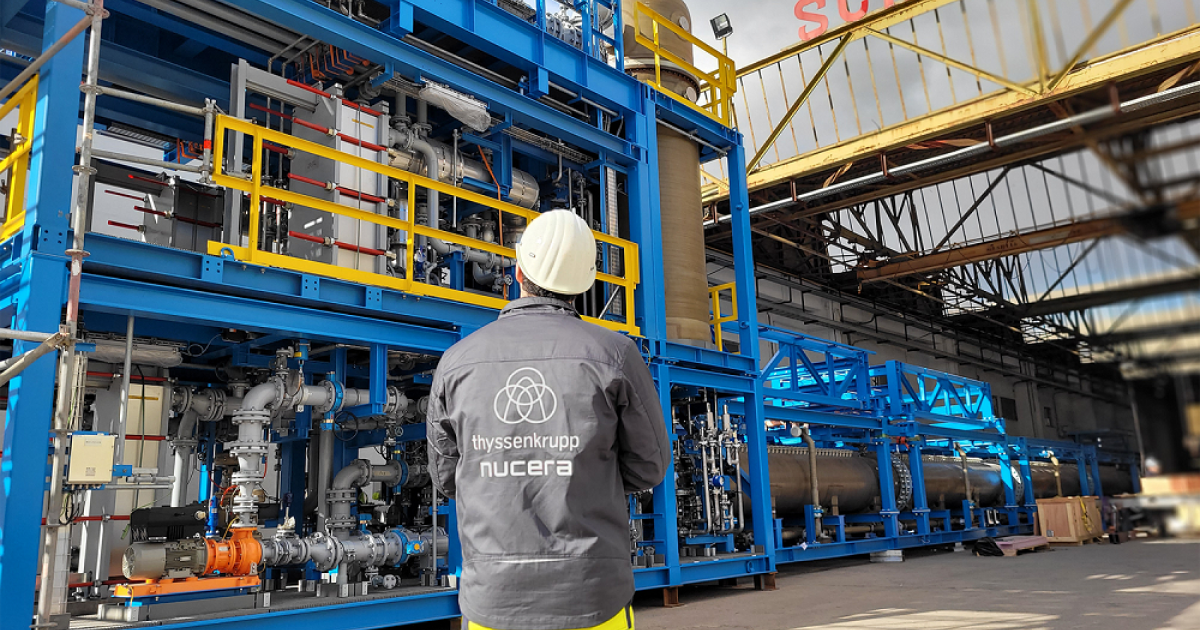 ThyssenKrupp Nucera
The system should have a capacity of 700 MW
The ThyssenKrupp subsidiary – ThyssenKrupp Nucera – became a partner of the Swedish H2 Green Steel in the creation of one of the largest electrolysis plants in the world, it is stated in the H2 Green Steel press release.
The agreement envisages that ThyssenKrupp Nucera's participation will relate to Alkaline Water Electrolysis (AWE) technology and the design of large-scale electrolysis plants. The German company will supply the Swedish steel producer with electrolysis modules for the construction of an electrolysis plant, the overall system should have a capacity of 700 MW.
The application of the large-scale electrolysis plant is based on the concept that H2 Green Steel will use several complementary technologies to produce clean hydrogen, balancing the system to optimize costs and operational flow.
According to Werner Ponikwar, CEO of ThyssenKrupp Nucera, this collaboration indicates a change in market dynamics and is also proof of the company's new business model for reserving production capacity.
«For customers for whom time to market is critical, securing access to the producing capacity of leading electrolysis technology becomes essential. With this bold investment, H2 Green Steel has demonstrated a strong commitment to its steel industry decarbonisation agenda and we look forward to working with them,» he stressed.
Maria Persson Gould, technical director of H2 Green Steel, noted that the Boden electrolysis plant will be many times larger than most electrolysis plants in existence today.
The hydrogen produced at the Boden electrolysis plant will be consumed on-site in the direct reduction of iron ore to sponge iron to enable the production of green steel. The work preceding the signing of the contract was carried out thanks to the support of the Swedish Industrial Leap program, which is led by the Swedish Energy Agency.
As GMK Center reported earlier, the German steel plant ArcelorMittal Eisenhüttenstadt, a subsidiary of the largest European steel producer ArcelorMittal, announced its intentions to build an electrolysis plant and a hydrogen filling station. Investments in the project will amount to €5.1 million.
---
---