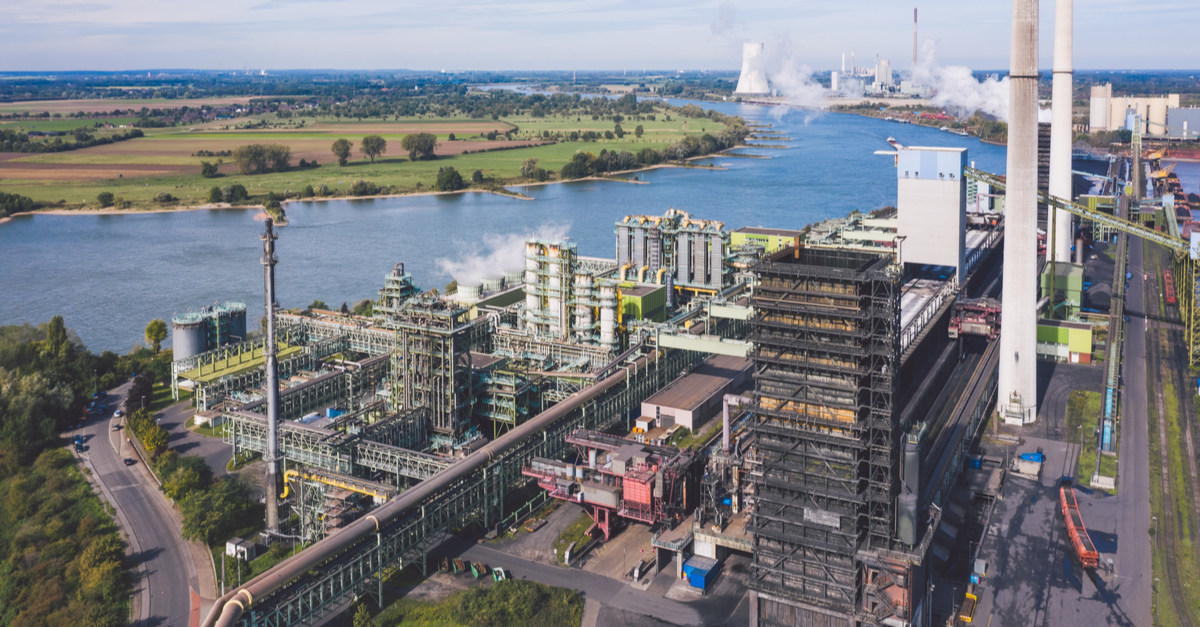 The company plans to build a direct reducing iron unit at the Duisburg plant
The largest steel producer in Germany, ThyssenKrupp, will allocate €2 billion for the construction of a plant for the production of green steel at one of its German plants. The company's press release informs about it.
A DRI unit at the Duisburg plant will be built as part of the decarbonization plan. The project is planned to be implemented at the expense of state funding.
"The investment of such significant funds is happening in the midst of the company's transformation and in extremely difficult conditions. Therefore, we emphasize our desire to make a significant and, above all, rapid contribution to the green transformation," commented Martina Merz, CEO of ThyssenKrupp AG.
According to her, the company has everything in the Ruhr region of Germany to launch the production of green steel.
The annual capacity of the future DRI unit will be about 2.5 million tons of high-quality steel, produced with low carbon emission. Production is planned to increase to 5 million tons by 2030.
"In this way, we confirm our goal to play a leading role in the competition in the green steel market in the future and support our customers in achieving their decarbonization goals," said Bernhard Osburg, chairman of the company's board.
Due to the implementation of the project, the company will be able to reduce carbon emissions in production by approximately 20% at the first stage. This is 5% of greenhouse gas emissions in the Ruhr region. At the second stage, emissions will be reduced by more than 30%.
The project will use the tkH2Steel technology developed by the company's specialists. It consists in replacing blast furnaces with hydrogen-based DRI units. Next, the iron will be melted in furnaces for the production of high-quality pig iron. Further stages can be done at the company's existing facilities.
In the new plant concept, the entire premium product portfolio can be produced with low CO2 emissions without compromising on quality.
As GMK Center reported earlier, ThyssenKrupp could face production shutdowns and even equipment damage in the event of a gas shortage as it fails to switch its production processes from natural gas to crude oil or coal.
ThyssenKrupp can deal with production constraints "to a certain extent". At the same time, its mills have more gas self-sufficiency than downstream users, as they can capture gas created during the steel and ironmaking process and re-use it.
---
---