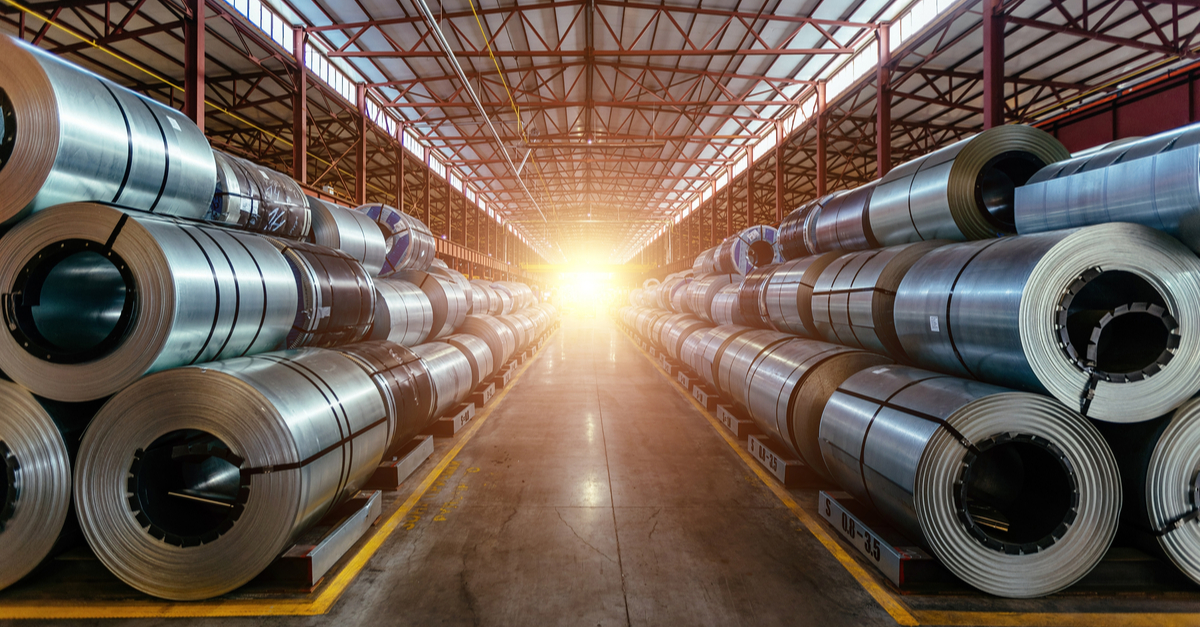 (с) shutterstock.com
According to analysts, the aggregate average annual growth rate will be 2%
The volume of the global steel processing market will reach $578.5 billion by 2030. This forecast is given in a research report by Market Research Future (MRFR), writes GlobeNewswire. According to the analytical company's estimates, the aggregate average annual growth rate of the steel processing market in the world will be 2% from 2022 to 2030.
The steel processing market is expanding due to the rapid development of industry, urbanization, significant demand for steel in the construction sector. According to the forecast, the trend will continue in the coming years. Analysts note that the market volume will increase in 2022-2030 due to the use of steel in the end-use industries.
In Asia Pacific region (APR) the steel processing market is likely to grow at a significant pace. This will be facilitated by the development of the automotive industry, rapid industrialization, and increased investment in steel plants. In 2018, the APR had the largest share of the world market, and this trend will continue in the near future.
In North America, the growth drivers for the steel processing market will be increased demand for steel products in the aerospace, defense and automotive sectors.
In Europe, leading companies must comply with strict government regulations. At the same time, the need to reduce greenhouse gas emissions allows governments to invest in low-carbon steel processing, which in the near future may contribute to the development of the EU market.
However, the growth rate in 2022-2030 may be hindered by the volatility of prices for steel products, regulatory measures regarding raw materials, and the availability of steel substitutes.
As GMK Center reported earlier, according to the Wood Mackenzie company, decarbonization of the world iron ore and steel industry by 2050, in accordance with the Paris climate agreement, requires investments in the amount of $1.4 trillion. The measures include the modernization of the existing steel production infrastructure and the development of new deposits with high-quality iron ore.
As GMK Center wrote before, the energy crisis in Europe has created new opportunities for steel producers from Southeast Asia. Also, the rise in energy prices and the war in Ukraine put the ambitious green transition of European steelmakers on pause.
---
---