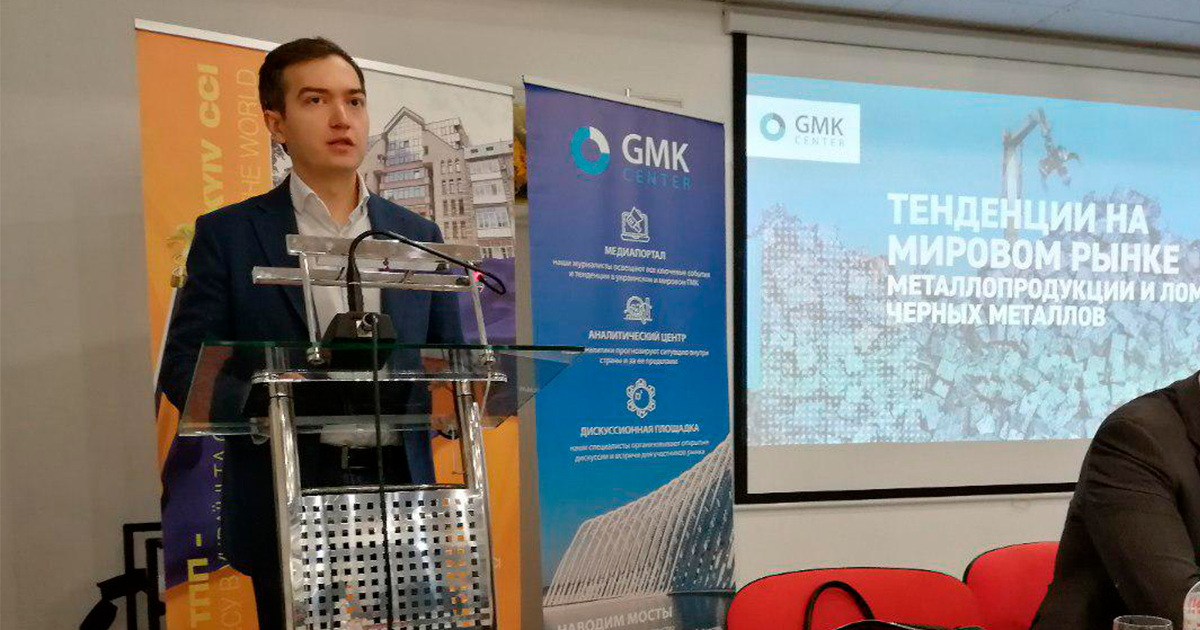 The global market of metal products is likely to remain volatile next year
In 2019, the situation in Ukraine's key export markets of metal products — the EU, Turkey, the Middle East and North Africa — sharply deteriorated.
This observation was shared by Andrii Tarasenko, GMK Center Chief Analyst, at a conference on "Ukraine's Scrap Market: Practical Aspects and Contemporary Challenges."
"When it comes to the situation in global markets, it is important to mention that a record in 2018 was followed by a sharp slowdown outside China in 2019. In the key regions for Ukraine, a drop in demand was recorded at minus 3% in the EU, minus 7% in the MENA countries, and minus 20% in Turkey," said Andrii Tarasenko.
The negative situation in the global market of metal products was due to a drop in commercial production indicators, in the automotive sector in particular.
"Sales of automobiles are an important indicator of the state of the global economy. In 2019, the sales in this sector are expected to fall by 8%. Next year, it may slightly grow, by 1–2%. In other words, there is no question of any support for demand and prices. It is rather a kind of stabilization," added the expert.
This year, among the major business risks was the likelihood of a recession in the United States.
"These risks are growing, as we reached the peak of the economic cycle last year. The US promptly responded by lowering an interest rate. To date, everyone agrees that there will be no decline next year," said Andrii Tarasenko.
The analyst also called on not to expect too much of the trade deal between the US and China to be concluded, according to the media, before to the beginning of next year.
"Two weeks are left until the end of the year! One shouldn't overestimate the situation as the deal is unlikely to occur before the presidential election in the US," he emphasized.
As reported earlier, Ukrmetallurgprom forecasts a 37% drop in steel production in December 2019 compared to December of the past year, down to 1.2 million tons. These year's production results are expected to be the worst ever since Ukraine got independence.
---
---