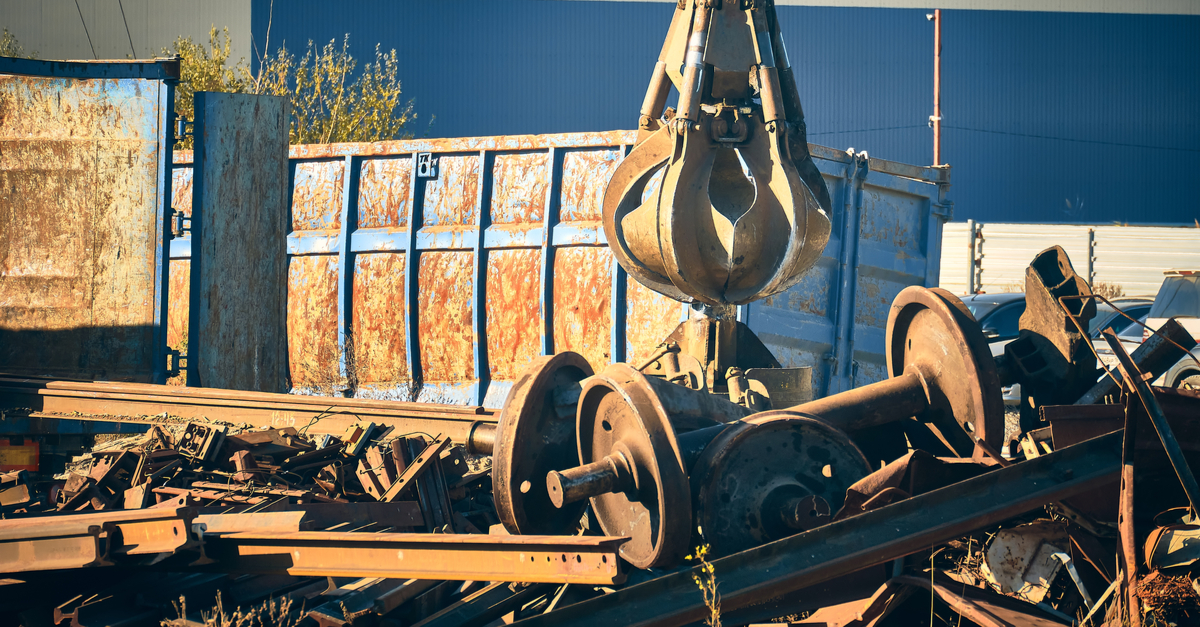 (с) shutterstock
As a result, it is planned to prepare possible relaxations regarding the export of raw materials and the disposal of military equipment
The Ministry of Strategic Industries has requested from interested departments, associations and unions data on the balance of steel smelting in the country and the supply of steel enterprises with scrap metal for analysis. This was reported by Interfax-Ukraine with the reference to the department's letter.
The data are used to prepare possible proposals for the liberalization of the export of scrap metal, as well as the disposal of the destroyed military equipment of the occupiers.
The Ministry will analyze the situation at the request of the associations "UAVtormet" and "UAVtormetresurs".
"In order to make a balanced decision, taking into account the interests of the steel and scrap industries, it is necessary to take into account the conclusions of specialists, experts, representatives of central authorities, as well as academic circles and industry business associations regarding the actual supply of raw materials to enterprises," the message says.
The Ministry of Strategic Industries requested data from the State Statistics Service, UAVtormet, UAVtormetresurs and Ukrmetallurgprom with a proposal to provide data and calculations on steel production, the domestic scrap market, its procurement, export and import for 2020-2022 for the preparation of the annual agreed balance sheet.
In addition, the department noted that it has addressed a letter to the interested central bodies of the executive power of Ukraine, providing proposals for the formation of the procedure for the disposal of military equipment.
The Ministry of Defense has already informed the Ministry of Strategic Industries about the preparation of the draft order of the Cabinet of Ministers "Some issues of the use of weapons, military equipment of the enemy destroyed during the repulse and containment of the armed aggression of the Russian Federation", which has been sent to the central executive authorities for approval.
Earlier "UAVtormet" and "UAVtormetresurs" appealed to the Cabinet of Ministers with a proposal to develop a number of measures to activate the work of the scrap processing industry.
Earlier, GMK Center reported, that scrap procurement in Ukraine for January-June 2022 decreased by 64.1% compared to the same period of 2021 – to 709.9 thousand tons. Scrap supplies to Ukrainian enterprises fell by 60.1% – to 659.4 thousand tons.
---
---