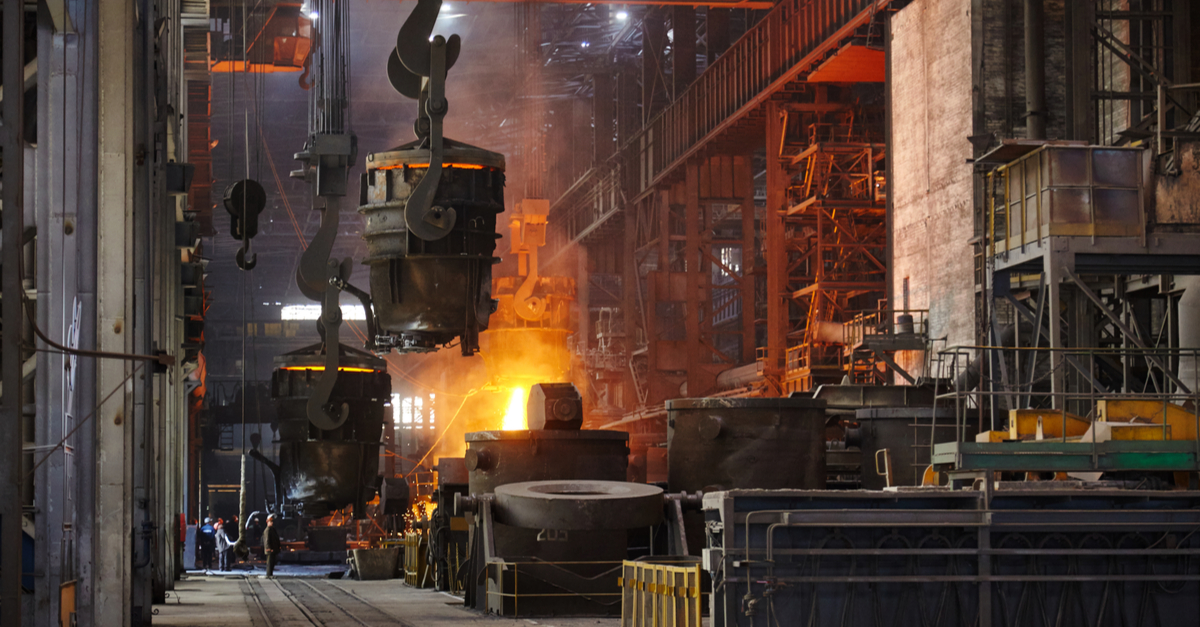 Due to limited logistics capabilities, steelmakers need to increase exports of value-added products
The First Deputy Prime Minister – the Ukrainian Minister of Economy Julia Svyridenko together with the head of the Verkhovna Rada committee on finance, tax and customs policy Danylo Hetmantsev held a meeting with representatives of steel enterprises. The participants discussed ways to increase the processing of steel raw materials. This is stated in the press release on the Ministry of Economy's website.
"During the meeting, the situation in the industry and urgent issues that require prompt resolution to promote the development of steel industry in Ukraine were discussed," the message says.
Business and government representatives discussed the following topics:
improvement of logistics for mining and metals complex's products ;
acceleration of customs and phytosanitary clearance of Ukrainian exports;
extending the terms of Ukrainian entrepreneurs' access on preferential terms to the markets of the EU, the USA and Canada for a longer period than is provided for now;
sanctions against Russian companies and a ban on importing products from Transnistria into Ukraine;
inclusion of steelmakers in the list of enterprises that can use the law on industrial parks.
"On all these issues, the parties found mutual understanding, and the government promised to facilitate the steel companies to start resuming production. After all, since the beginning of the war, the export of their products has been decreasing every month," the Ministry of Economy reports.
According to the Minister of Economy, steelmakers need to reduce the physical volumes of exports while simultaneously to increase their physical value. In conditions of blocked ports, it is necessary to export more finished products, which have a larger share of added value.
"Therefore, increasing the amount of processing is our strategic task. As part of this policy, we will initiate the inclusion of steel enterprises in the list of those who will be able to take advantage of the law on industrial parks," commented Yuliya Svyridenko.
Based on the results of the meeting, the parties agreed to develop a plan of measures for the recovery of the steel industry from the crisis, as well as to hold working meetings with representatives of the Ministry of Infrastructure of Ukraine and Ukrzaliznytsia (UZ).
As GMK Center reported earlier, in September 2022, Ukrainian iron and steel companies shipped 1 million tons of iron ore for export by rail, which is 28.6% less than in the previous month. In January-September 2022, UZ reduced the export transportation of iron ore by 40% y/y – to 19.8 million tons.
Transportation of steel products for export in September 2022 increased by 35.7% compared to the previous month – up to 380,000 tons. In January-September 2022, Ukrainian steelmakers shipped 4.7 million tons of metals abroad, which is 60.5% less than for the same period of 2021.
---
---