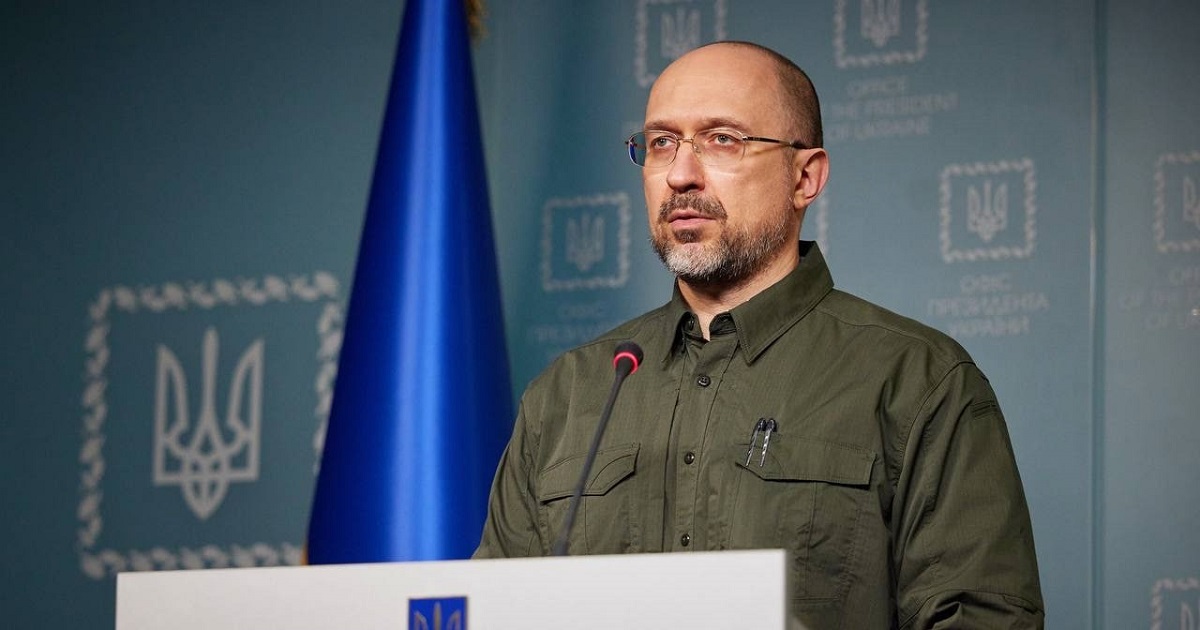 (с) t.me/Denys_Smyhal
Since the beginning of the invasion the Russian invasion army destroyed 3.5 thousands objects of infrastructure
The Cabinet of Ministers preliminarily evaluates Ukraine's losses from Russian aggression at $500 billion. It was stated by Prime Minister of Ukraine Denys Shmyhal at a briefing following the meeting in Kyiv with Deputy Prime Minister of Poland Yaroslav Kaczynski, Prime Ministers of Poland Mateusz Morawieki, Czech Republic Peter Fiala,  and Slovenia Janez Jansha.
"Preliminary calculations say that now direct one-time losses for Ukraine is more than $500 billion. And, in fact, these are the funds that will be needed to restore our state – at the expense of reparation from the Russian Federation and at the expense of our partners – for Ukraine to recover in order to become the same as it was before the war", stated the head of Ukrainian government.
Denys Shmyhal assured that after the war all destroyed facilities will be restored , and added that Ukraine will work on seizure of Russian property abroad.
"We believe that our partner countries will join this ambitious plan", said the prime minister.
According to the Ministry of Internal Affairs of Ukraine, since the beginning of the war the Russian army destroyed 3.5 thousand infrastructure objects. Including 230 transport infrastructure facilities, 165 public life support facilities, such electrical substations, and gas pipelines, 72 educational institutions, 21 healthcare institutions, 2,700 residential buildings, 10 social institutions as well as more than 400 facilities of the State Emergency Service, the National Police Service, etc.
As GMK Center reported previously the National Bank of Ukraine has estimated the daily GDP at 50% previous to the Russian invasion.
As of March 7, the International Monetary Fund prognosed the 10% decline in Ukraine in 2022 in case of a quick standstill. The Fund also expects the rise of inflation for 10%.
Many countries and international financial organizations allocated to Ukraine emergency support packages. Since the start of the Russian invasion, international partners have announced tens of billions of dollars of aid to Ukraine.
---
---