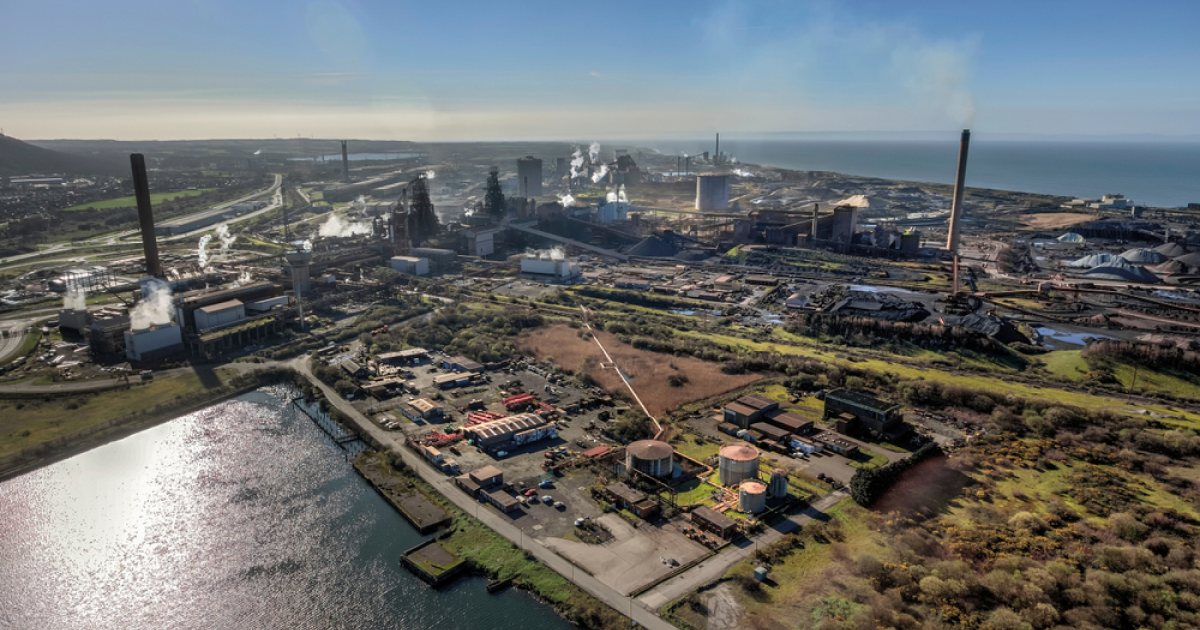 Tata Steel UK
The company notes that the service life of one of the blast furnaces is coming to an end in a year
Steel company Tata Steel will have to decide on the future of the plant in Port Talbot (the UK) in the short term. Steel Times International informs about it.
As Natarajan Chandrasekaran, chairman of Tata Steel, reported to shareholders, decision time is approaching as one of the company's blast furnaces is due to expire in a year or so. According to him, before that, the company has to make an appropriate decision, currently there are plans to replace it with an electric arc furnace (EAF). The proposal has been prepared and submitted to the UK government.
The company previously indicated some uncertainty about the level of support offered by the British government for the transition to EAF steel production. According to Chandrasekaran, discussions are ongoing with many stakeholders, including the country's government and trade unions, to arrive at the right decision. According to him, there are different options and the company is currently trying to find the right one.
The plant in Port Talbot is the largest steel enterprise in Great Britain. Its production capacity is 5 million tons of steel per year, although annual volumes are usually less than 3 million tons.
In the 2022/2023 financial year, Tata Steel Europe's assets in Great Britain and the Netherlands reduced steel production and supply of steel products, reports Kallanish. The volume of steel production of the European division in this period amounted to 9.3 million tons, which is approximately 0.8 million tons less in annual terms. In the 2022/2023 financial year, Port Talbot reduced steel production by 0.5 million tons compared to the previous financial year.
The company's latest report confirms that UK assets should have sufficient liquidity in the 2023/2024 financial year, but uncertainty remains over the business environment and UK government funding for decarbonisation measures.
As GMK Center reported earlier, Tata Steel UK emphasized on the need for a level playing field to support investments and energy costs for the transition to greener activities.
---
---