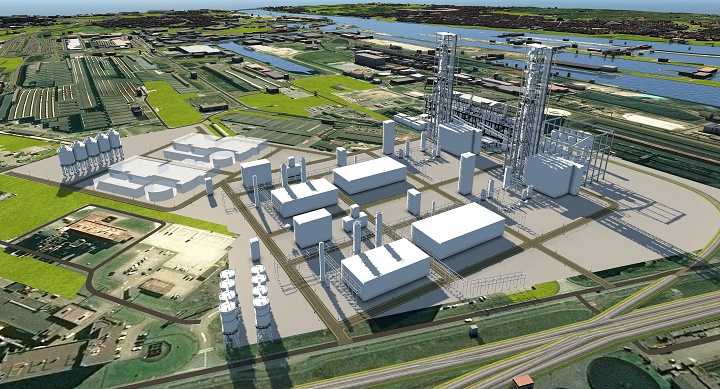 Investment in hydrogen-based steel production design is one of Tata Steel Nederland's steps to achieve carbon neutrality
Tata Steel, the largest CO2 emitter in the Netherlands, is investing more than €65 million in the design of hydrogen-based steel production in the city of Eimeiden. The company's website reports about it.
Tata Steel signed an agreement on further technical training of production with three firms – McDermott, Danieli and Hatch. All of them have special qualifications to organize the production.
McDermott will be responsible for the technical management of the project. Danieli will oversee the plant's engineering design and the technologies that provide the production of Direct Reduction Iron (DRI). Hatch is a licensee of electric furnace technology (REF).
According to the Tata Steel Nederland's CEO Hans van den Bergh, the company recently signed an agreement for its prospective activities with two ministries and the province of North Holland. In particular, the company undertook to become carbon neutral by 2045 and emit 35-40% less CO2 until 2030. They plan to achieve these goals primarily through the development of hydrogen steel industry, replacing BFs with modern, clean steel production technologies that use hydrogen or gas instead of coal.
Annemarie Munger, head of sustainability at Tata Steel Netherlands, informs that the collaboration with McDermott, Danieli and Hatch is the beginning of the basic design, so that the company can concretize the plans.
As GMK Center reported earlier, achieving climate neutrality of Ukraine's steel industry will require $25 billion of capital investments, or estimated $1 thousand per ton of BOF capacities. The main investment load will fall on 2030–2070.
---
---