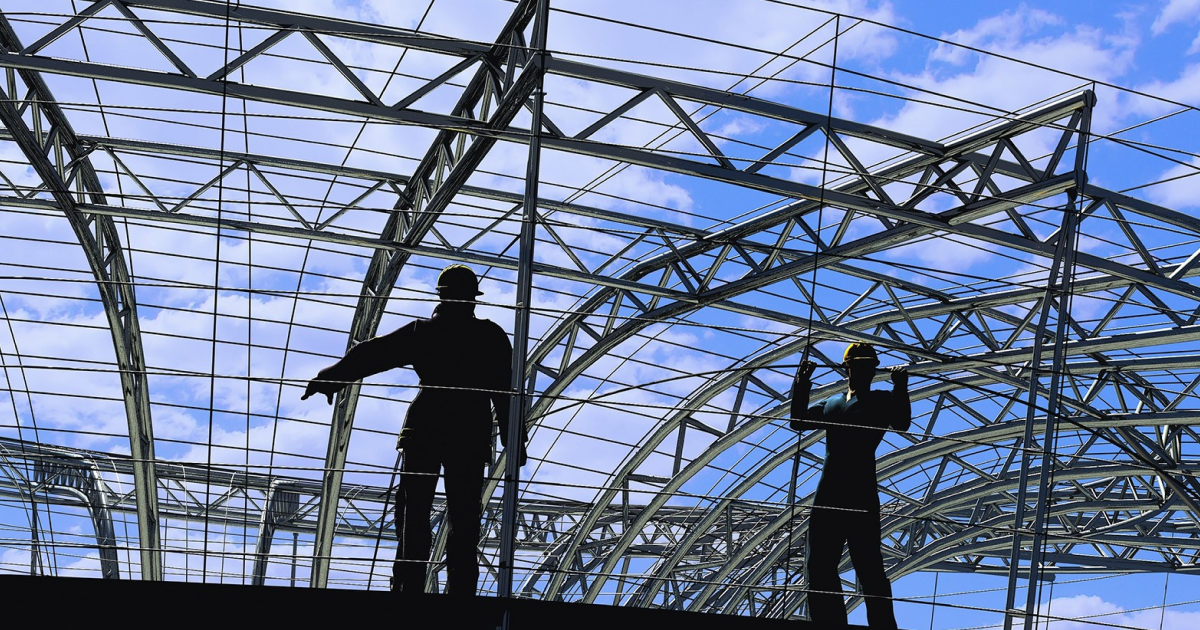 41% of companies have a "reserve fund" for resuming operation, whereas the same percentage have none
Construction companies forecast a drop in demand from 20% to 50%, a decrease in the volume of works and losses of companies, a growth in the economy segment, and closure of companies of the sector as a result of the quarantine restrictions in Q2 2020,
according to a survey carried out by the Ukrainian Steel Construction Center (USCC) among companies in the industry.
Besides, more than 40% of construction companies have no access to funds to resume operation after the quarantine, whereas the same percentage have their own "reserve funds." Only 18% of companies can count on access to bank loans.
Yet only half of them see the opportunity to resume operation within a month, of which 22% will need less than a week for this. The rest will need 3 to 6 months to reach the previous level of production.
"A survey conducted by the USCC showed that an extension of the quarantine measures for another month could result in a shutdown of 12% of construction companies of Ukraine. The USCC therefore supports the Government's decision to gradually ease the quarantine for the country's economy and, in particular, for companies engaged in construction. At the same time, we stress the need for observing social distance at workplaces and using disinfectants for personal protection," says Viacheslav Kolisnyk, USCC Executive Director.
As reported earlier, the survey by the USCC showed that around 2/3 of steel construction companies experience problems due to a reduced demand. Revenue of one third of companies fell by more than 50% and of nearly half companies from 20% to 50%. This means that more than 85% of companies of the industry need real support.
The following were named as the main challenges of the industry's companies in connection with the epidemic and quarantine:
customers were negatively affected by the lockdown and demand fell — 38%;
business partners experienced the negative impacts of the lockdown and their business is down — 23%;
insufficient cash flow for wages and operations — 21%;
employees were absent from work due to illness or imposed restrictions — 9%.
Only 3% of the respondents indicated that the quarantine had no effect on the cash flow of their companies.
---
---