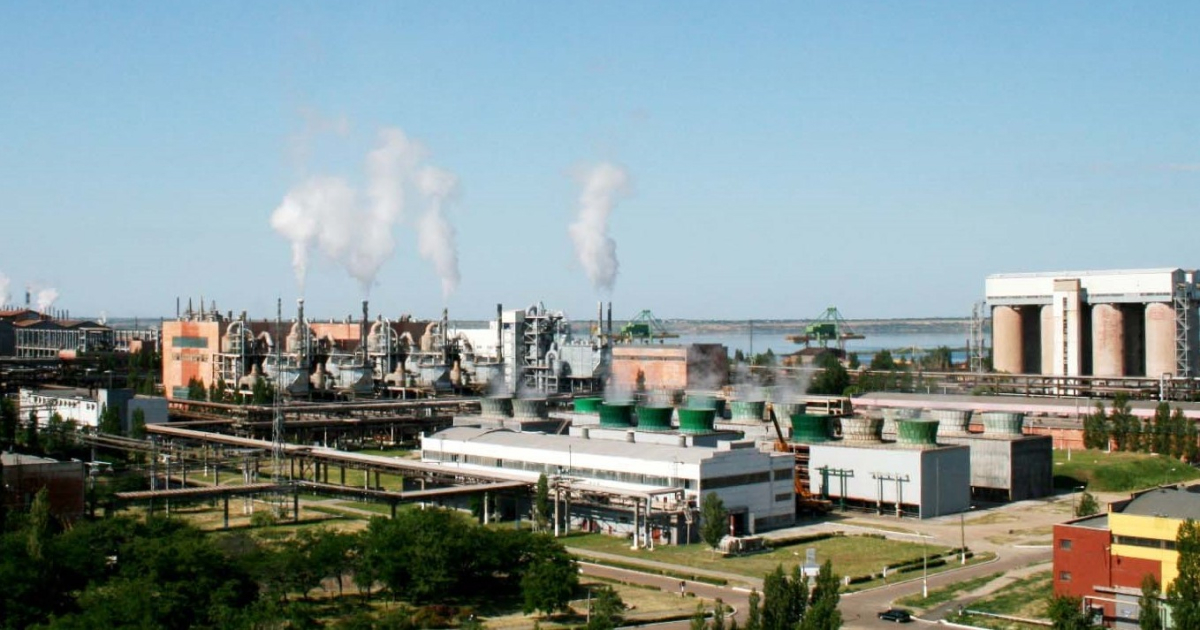 MAP
The assets of the enterprise were confiscated from the Russian oligarch Oleg Deripaska at the beginning of a full-scale invasion of the Russian Federation
The State Property Fund (SPF) plans to put up for privatization the Mykolaiv Alumina Plant (MAP), which was confiscated from Russian oligarch Oleg Deripaska at the start of Russia's full-scale invasion of Ukraine. This was stated by the head of the SPF Rustem Umerov, report Ports of Ukraine.
According to Umerov, the State Property Fund plans to sell all the assets confiscated from Russian oligarchs under the law on sanctions, and do it as quickly as possible.
"The State Property Fund has already been given the assets of fugitive President Viktor Yanukovych and Russian businessman Vladimir Yevtushenkov, as well as Demurinsky Mining, owned by Russian businessman Mikhail Shelkov. Demurinsky Mining is preparing to put up for privatization. For other assets, we are still working on acceptance into management," he said.
Before the war, the assets of MAP were estimated at $1 billion. The company is planned to be put up for sale in the second or third quarter of 2023.
"Legally, the Mykolaiv Alumina Plant has not yet reached the management of the State Property Fund. As soon as we get it under management, we plan to quickly put it up for auction," Umerov said.
At the same time, the fund is working to restart the plant.
"The plant is not working now, we will look for a way out, how to make it work. Until the announcement of the auction, the Fund will operate in the same way as at Demurinsky Mining. There, in order to launch the enterprise, 40 million hryvnias were needed. We took a look at the existing assets and decided to list the existing products, which were preserved at the Mining, on ​​Prozorro. And for these funds they launched an enterprise and paid wages," he added.
In July 2022, Perechynsky Court of Zakarpattia arrested corporate rights of two companies that are part of Mykolaiv Alumina Plan, and the Zakarpattia Court of Appeal confirmed this decision. At the end of September 2022, the Kiev Court of Appeal confirmed the arrest of MAP's rights.
As GMK Center wrote before, at the beginning of March, the Mykolaiv Alumina Plant temporarily stopped production. The managing company RusAl explains this decision by the inevitable logistical and transport problems on the Black Sea and adjacent territories.
The beneficiary of the Mykolaiv Alumina Plant is the Russian oligarch Oleg Deripaska, against whom the United States imposed sanctions due to the military aggression of the Russian Federation against Ukraine. He is also included in the Ukrainian sanctions list approved by the National Security and Defense Council.
Mykolaiv Alumina Plant produced 1.8 million tons of products per year. This is RusAl's second largest alumina asset, which provided 20% of the company's total alumina production.
---
---