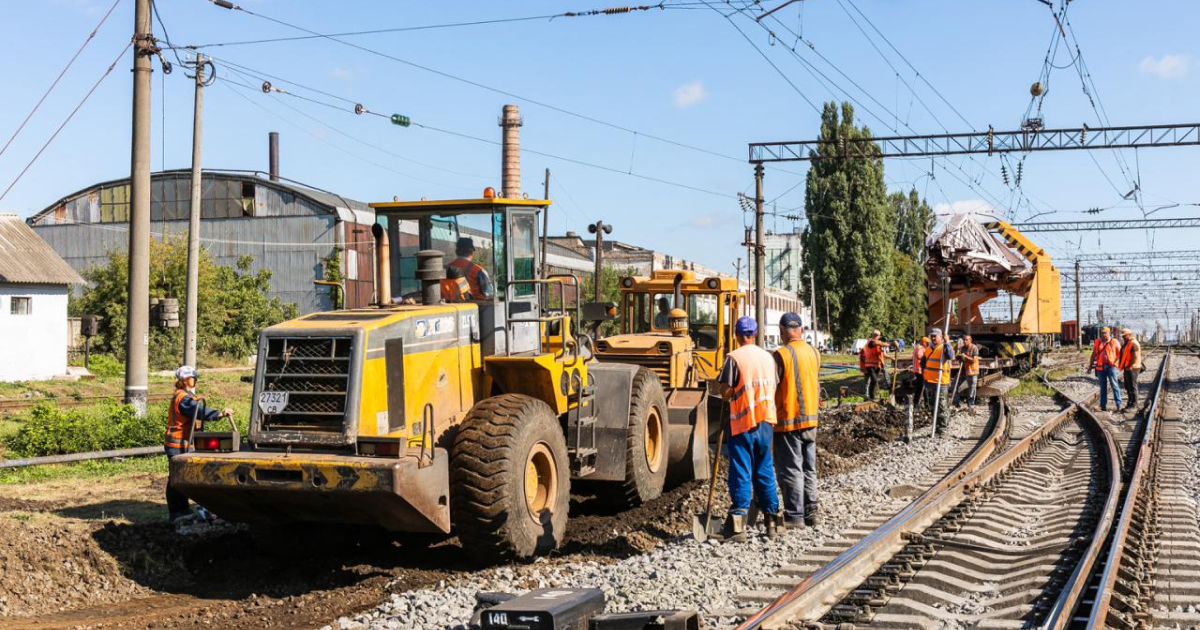 78.3 km of tracks were renewed with major repairs, and 88.1 km – with the average track
In January-August 2023, the regional branch South-Western Railway of Ukrainian Railways (UZ) restored almost 170 km of tracks with major and medium repairs. This is stated in the press release on the branch's website.
Thus, over the course of 8 months, the railway trackmen overhauled 78.3 km of tracks, including 59.5 km on new materials, and 18.8 km on old ones. Another 88.1 km of tracks were restored with average repair.
21 turnouts were also replaced with new ones. 28 old turnouts were installed, average repair of 82 turnouts was performed.
«In the current year, the forces of UZ divisions carried out a major overhaul of the track on the Derazhnya – Komarivtsi section with a length of more than 20 km. Heavy-duty track machines and rail welding machines were used during the work, which ensured the laying of a long seamless track. Thanks to this, the speed of passenger trains has been increased to 120 km/h, which speeds up the travel time of passengers and the delivery of important cargo,» the message says.
In addition, in June-July on the Vyshneve-Kyiv-Volynskyi section, major repairs of the track and overhaul of switches at the Kyiv-Volynskyi station were carried out. The railway crossing along station Vyshneve.
Prydniprovska Railways during January-June 2023 repaired 86.3 km of tracks and 44 turnouts. Repairs made it possible to open 58 tracks and 86 switches and increase the speed of trains on certain sections and directions.
As GMK Center reported earlier, in 2022, Ukrainian Railways repaired a total of 1,904 km of tracks, of which 625.1 km were average repairs, and 468.9 km were capital repairs. In January-May 2023, more than 400 km of tracks were updated with various types of repairs. In particular, the most active work is currently underway in Lviv, Kyiv and Odesa regions.
---
---