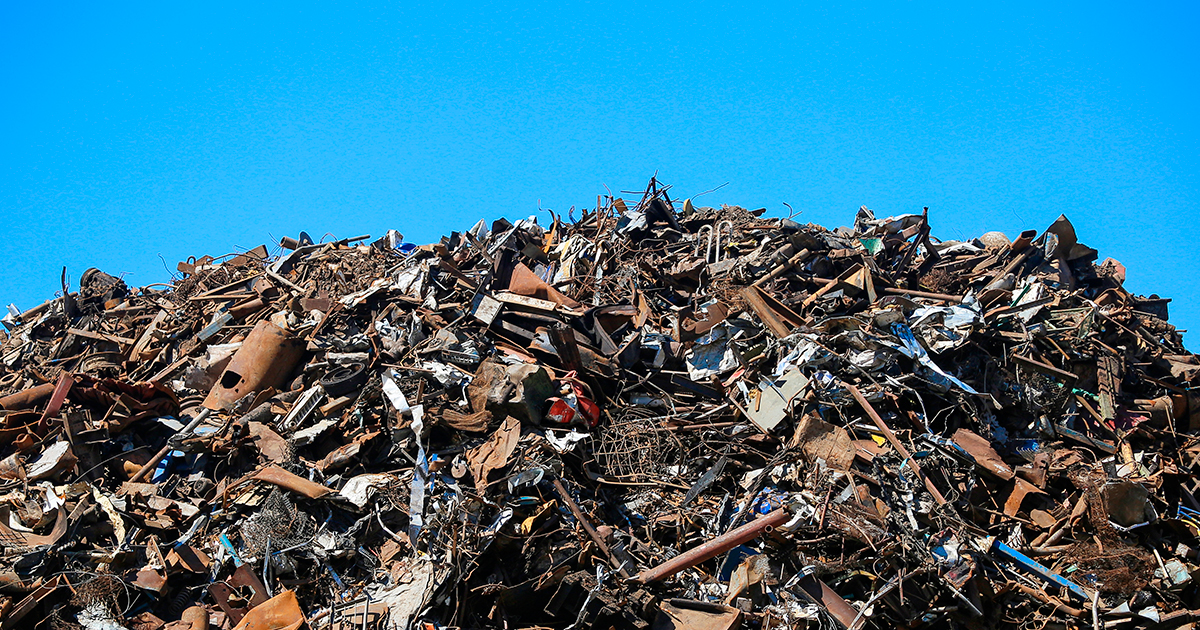 Scrap metal
The positive trend is supported by Turkiye, which held the second round of presidential elections
Scrap prices recovered last week in most markets. Turkish steelmakers stepped up purchases of raw materials, as activity on the domestic steel market increased. The US market was also supported by rising prices in Turkiye. China's scrap market continued to stagnate as high raw material supply and falling steel prices put pressure on scrap suppliers.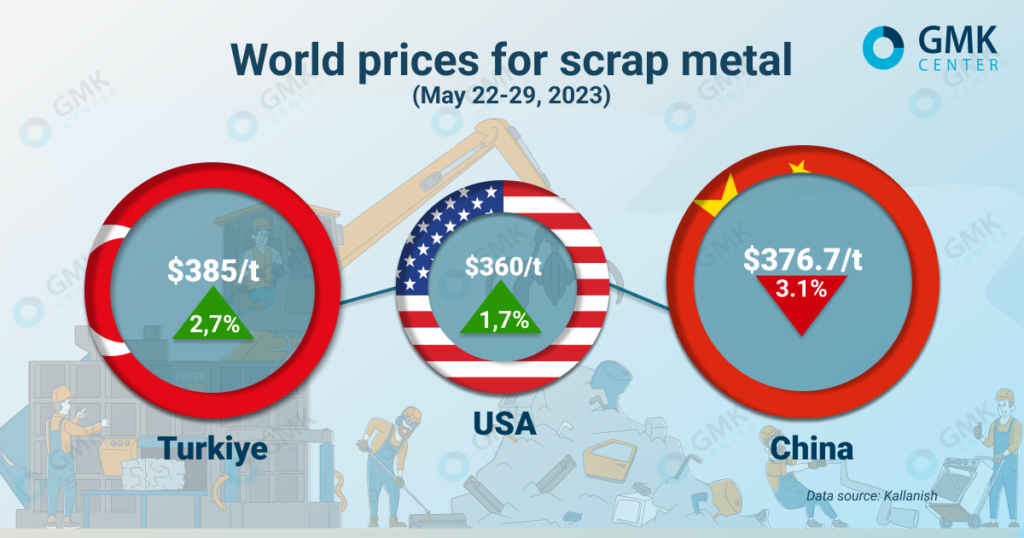 Prices for HMS 1/2 scrap in Turkiye for the week of May 22-29, 2023, recovered by 2.7%, or by $10/t compared to the previous week – to $385/t. Prices for raw materials showed growth for the first time in the last 7 weeks.
Last week, the Turkish scrap market began to recover after a long period of stagnation: the activity of steelmakers regarding the reservation of raw materials increased. Steel producers' scrap stocks have fallen to a minimum, so now mills are forced to conclude contracts at suppliers' target prices.
Exporters, in their turn, seeing the recovery of the market, immediately raised the prices of raw materials, which was expected. If at the end of the week of May 15-22, a supplier from the Adriatic sold a large batch of raw materials to a Turkish plant for $366.5/t, then last week offers from him were already at the level of $370/t and higher. For now, suppliers are still holding back supply as they want to wait for Turkiye to fully return to purchasing.
At the end of last week, activity in the Turkish market continued to grow. Raw materials were ordered from suppliers from the USA, the European Union and the UK. At the same time, the price level varied from $378/t to $388/t HMS 1&2 80:20, depending on the exporter.
Suppliers, anticipating an improvement in market conditions following the second round of the country's presidential election, further raised their target prices. Baltic scrap collectors offered raw materials for more than $390/t
According to steelmakers of Turkiye, such a price increase is not normal in the conditions of current economic problems. The improvement in domestic demand for steel is due to the fact that economic agents are currently unable to buy foreign currency on the exchanges and are instead buying steel as they expect the lira to depreciate further. At the same time, the purchased products are stored in producers' warehouses and are not needed by buyers as production material, but are used only to store funds against depreciation.
On the USA market for the week of May 22-29, 2023, scrap prices also increased by 1.7% compared to the previous week – up to $360/t. Commodity prices recovered slightly amid improved activity in Turkiye, although most market participants believe that scrap will continue to fall in price during June trading. In addition to the Turkish market, last week also saw an increase in demand in Taiwan.
At the same time, domestic scrap demand is not improving contrary to expectations, despite favorable weather conditions for the construction sector. Prices for both hot-rolled coils and rebars tend to decrease. Local steelmakers will put pressure on scrap prices. Most of the market participants predict a decrease in prices by $20-40/ton.
Prices for scrap in China continued to fall last week as steel prices decline. During the period of May 22-29, 2023, raw material quotations decreased by 3.1% compared to the previous week.
Market supply exceeds demand, continuing to put pressure on raw material prices. China's steelmakers are cautious about purchases as falling steel prices add to uncertainty and squeeze producers' margins.
During the week of May 19-26, 2023, the capacity utilization level of plants operating on electric arc furnaces decreased by 1 pp compared to a week earlier – to 50%. Average daily deliveries of scrap to all steel enterprises of the country increased by 36% – up to 490,000 tons, and average daily consumption increased by 3.13% to 467,900 tons.
The increase in supplies of raw materials to steel plants indicates the stabilization of stocks. With the rapid fall in steel prices, the consumption of raw materials will also decrease. Most EAF plants are suffering losses, so it is possible that some of them will soon go into maintenance. Scrap prices are expected to continue to decline in the short term.
As GMK Center reported earlier, Ukraine in January-April 2023 increased the export of scrap by 7.9 times per year – up to 56.4 thousand tons. Scrap production decreased by 40.8% y/y – to 366.6 thousand tons. Scrap supplies to Ukrainian steel plants decreased by 49.8% y/y – to 292.8 thousand tons.
---
---