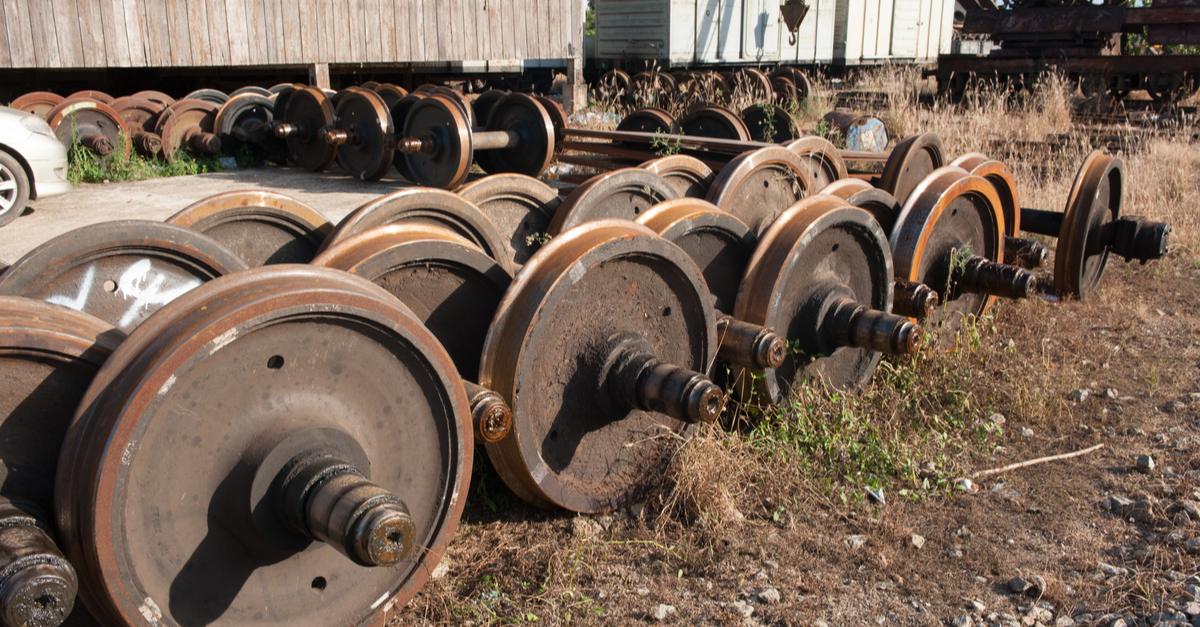 Ukrainian Interpipe remains a major supplier of rail wheels to the Russian Federation
Russia hopes to reduce the deficit of wrought rail wheels by 2020, which has been observed since 2017. However, their price will remain high. It was reported by RZD-Partner, referring to Vladimir Savchuk, Deputy Director, the Natural Monopoly Institute.
However, according to Savchuk's forecasts, in 2021, wrought wheel prices will go down if all the four producers in the CIS achieve their announced targets and supply 2 million items to the market in 2020.
According to RBK, Aleksey Druzhynin, Director of the Union of Railway Operators, assessed the Russian wheel deficit in 2019 at 200 to 250 thousand items.
According to TASS, referring to Mikhail Sapetov, Head of the Department of Car Facilities, the Central Infrastructure Directorate, Russian Railways, the Russian Federation is now buying wheels from everyone.
According to the data published by TASS in September, Russia bought 47.7 thousand wheels from China and 5 thousand wheels from Kazakhstan in 2019. Two Russian companies — United Metallurgical Company (OMK) and EVRAZ NTMK — produced 100 thousand and 65 thousand items.
However, it was the Ukrainian Interpipe that supplied the lion's share of wrought wheels — 129 thousand items — to Russia. According to Sapetov, the company maintains a high rate of supply to the Russian Federation.
In summer, the deficit of rail wheels in the domestic market made the Russian government lift the safeguard duty  at the rate of 34.22% for the wheels produced by Interpipe.
"The duty has not been lifted. In fact, it has been suspended till June 2020 due to the new investigation. It doesn't mean that we have been allowed or have not been allowed (to the Russian market — Editor's Note)," was the ambiguous comment of Fadi Hraibi, Interpipe CEO, in his interview to UAProm.
As early as in April 2018, the first anti-dumping investigation concerning Ukrainian wheels was completed. Interpipe has been reducing its supplies to the Russian market since 2017.
"It is our focused strategy. One cannot cherish an illusion of our continuous presence in this market. It is too politically biased. It means that it can be closed by a single man's decision at any time," explains Interpipe's CEO.
The next year will show whether the Ukrainian company will remain in the Russian market and whether the Russian Federation will manage to cover the wheel deficit on its own or through imports. By the way, in Savchuk's opinion, given the wheel life cycle, the next demand hike can be expected in 2025.
---
---