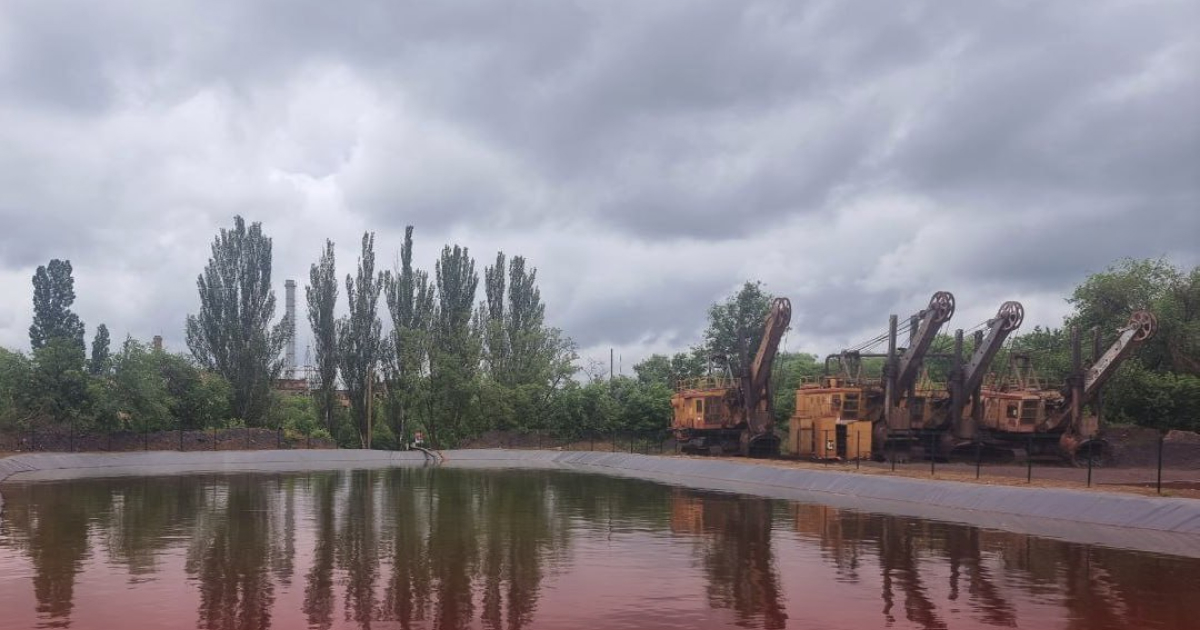 Rudomine
The plant created a technological reservoir, which is filled by pumping mine water
Mining company Rudomine has created its own technological reservoir to supply production processes with water. This is stated in the message on the company's Facebook page.
«This is an innovative technological reservoir designed to collect mine water. With the help of pumps, water from the mine is pumped here during the night. And in the future, this water is used for dust suppression of production processes with special irrigation equipment,» the company notes.
Water is pumped exclusively at night, as this is the period when the cost of electricity is the lowest.
«Such a rational use of resources is an example of ecological and energy-efficient practice,» sums up Rudomine.
On June 6, 2023, Russian troops blew up the dam of the Kakhovka hydroelectric power station (HPP), as a result of which they created a large-scale environmental disaster. About 80 settlements and thousands of people were in the disaster zone. In addition, the destruction of the dam caused the drainage of the Kakhov reservoir, which supplied water to about 70% of the city of Kryvyi Rih.
The Kryvyi Rih City Military Administration reported that city enterprises should reduce water consumption as steel complex enterprises is concentrated in Kryvyi Rih: ArcelorMittal Kryvyi Rih Plant, Kryvyi Rih Iron Ore Plant (KZHRK); Northern, Central, Ingulets, Southern Minings, mining company Rudomine and mine Sukha Balka.
ArcelorMittal Kryvyi Rih was forcibly suspended production of steel and rolled steel. Only the blast furnace and coke chemical production, as well as the Mining, will remain in operation. The situation at the Kryvyi Rih enterprises of the Metinvest Group remains under control.
Nikopol enterprises, in particular Interpipe Niko Tube, after the explosion of the Kakhovska HPP, are working normally. The production of products did not stop, the management of the company constantly monitors the situation. Nikopol Ferroalloy Plant reported a decline in production volumes.
As GMK Center reported earlier,  the first deputy prime minister is the Minister of Economy of Ukraine Julia Svyridenko evaluates the cost of building a new hydroelectric power station is about $1 billion. It is not only about installing new hydraulic units, but about restoring the integrity of the huge dam.
---
---