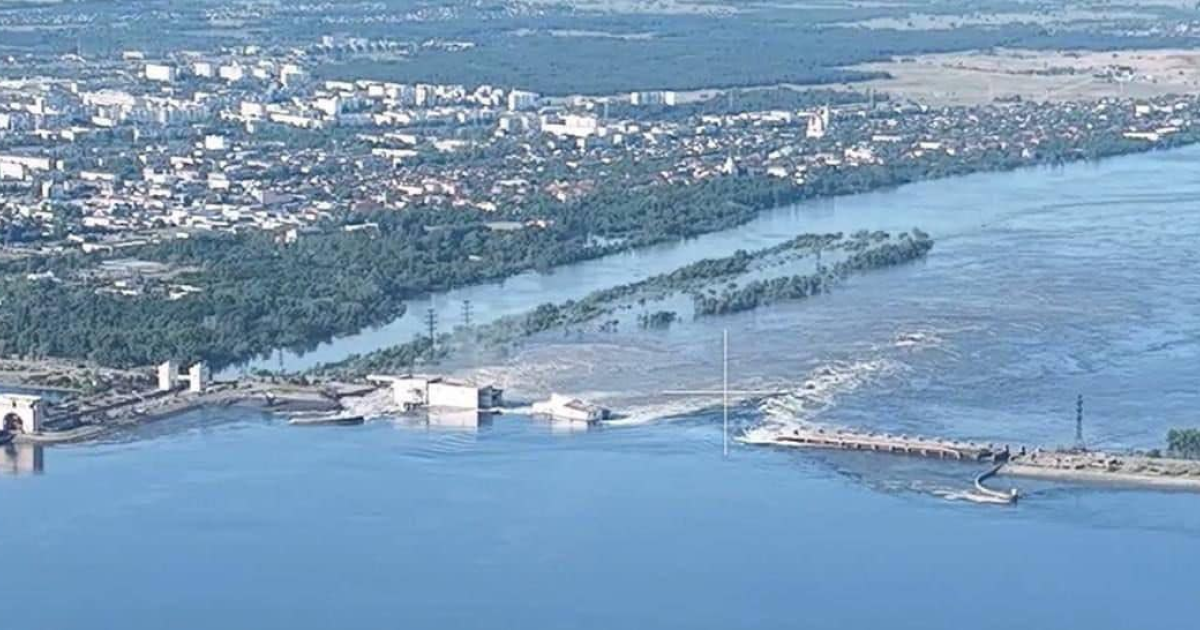 Kakhovska HPP
It will take at least five years to restore the dam alone
The cost of building a new hydroelectric power station may cost about $1 billion. This was reported by the First Deputy Prime Minister – the Minister of Economy of Ukraine Julia Svyridenko, informs Ministry of Economy.
According to her, it is not only about installing new hydraulic units, but about restoring the integrity of the huge dam.
«It will take at least five years to restore the dam alone, and the cumulative effect of the humanitarian and environmental consequences of the detonation will only grow,» commented Julia Svyridenko.
The First Deputy Prime Minister noted that the world community should act as hard as possible towards Russia.
«Ukraine now needs help as soon as possible in minimizing and eliminating the consequences of detonation in the interests of all humanity. First of all, we are talking about the dismantling and construction from scratch of the entire complex of the new HPP. According to preliminary estimates of the Ministry of Environment and the State Environmental Inspection, damage to water resources was caused by UAH 2 billion. The amount will only increase,» she emphasized.
Currently, a headquarters has been created to eliminate the consequences of the Russian blow-up of the Kakhovska HPP – it was headed by the Minister of Internal Affairs Ihor Klymenko. The government has allocated UAH 120 million to the State Agency for Water Resources for sustainable provision of drinking water to residents of Mykolaiv and UAH 845 million to provide drinking water to residents of Kherson, Zaporizhzhia, Mykolaiv and Dnipropetrovsk regions. In addition, 1.5 billion UAH have been allocated for the construction of new water mains, needed to provide drinking water to Kryvyi Rih, Nikopol and Marhanets.
As GMK Center reported earlier, due to the destruction of the Kakhovska HPP, in order to reduce water consumption in critical conditions,  ArcelorMittal Kryvyi Rih was forced to suspended production of steel and rolled steel. Only the blast furnace and coke chemical production, as well as the Minings, will remain in operation. The situation at the Kryvyi Rih enterprises of the Metinvest Group remains under control. In connection with the destruction of the Kakhovska HPP, restrictions on the use of water are introduced in the city. It is necessary to reduce consumption by 30% in those areas that were requested from the Kakhovsky Reservoir, which is 70% of the city.
Also, Interpipe Niko Tube after the explosion of Kakhovska HPP is working in regular mode. The production of products did not stop, the management of the company constantly monitors the situation.
---
---