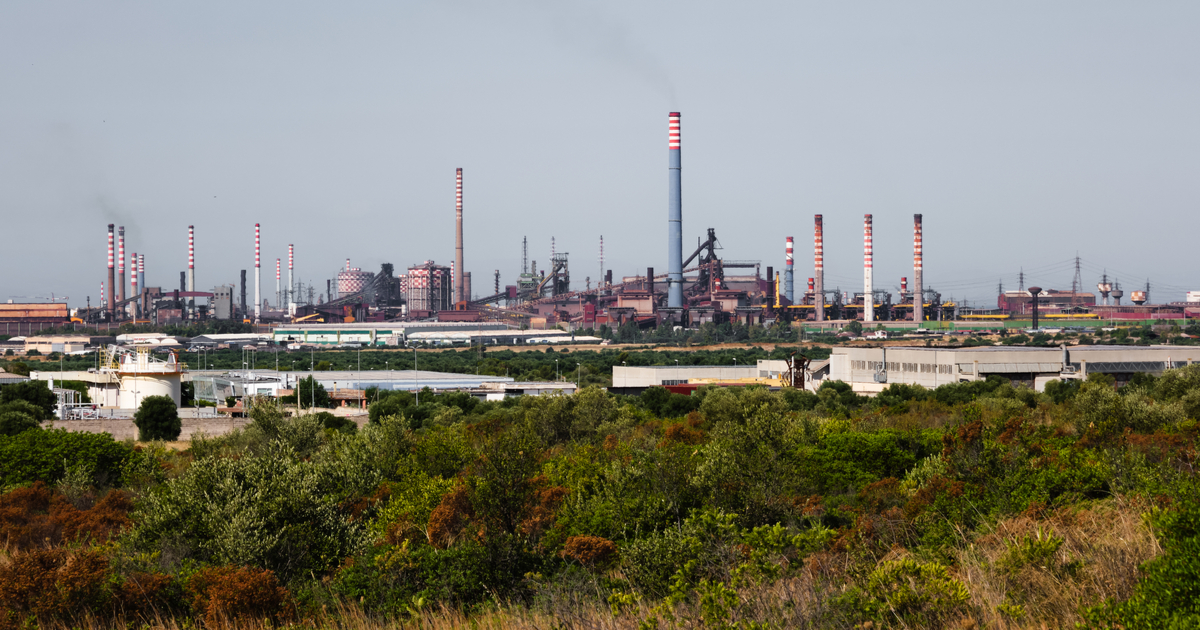 Acciaierie d'Italia
Currently, the Taranto steel plant operates only two blast furnaces
Production volumes at Italian steelmaker Acciaierie d'Italia (ADI) remain low. The trade union group Uilm draws attention to this and has addressed a letter to the government, reports Kallanish.
General Secretary Uilm Rocco Palombella concerned about the lack of payments to suppliers and the continuation of temporary layoffs affecting 3,000 workers. The union group believes this is causing low productivity at ADI plants, particularly the one in Taranto in southern Italy.
"We want to know what real obstacles stand in the way of increasing production to 6 million tons, a limit set by the judiciary that has not been reached in recent years and that would ensure financial balance," Palombella said in the appeal.
Currently, the ADI plant in Taranto operates two blast furnaces – №1 and №4, while BF №2 is idle. The company is also planning the reconstruction of BF №5 (the unit has been idle for several years) and the construction of an electric arc furnace.
Uilm is asking the authorities to provide greater transparency in the management of the company, as well as to disclose information on the use of the state grant along with the current level of debt and expenses.
In January 2023, the country's Ministry of Finance approved the payment of the first grant of €680 million to Acciaierie d'Italia, in addition, ArcelorMittal allocated €70 million. At the beginning of this year, the company confirmed the forecast of plans to produce at least 4 million tons of steel at the steel plant in Taranto in 2023. In 2024, the plant plans to reach the level of 5 million tons. In addition, the restart of BF №2 was planned for the second half of 2023.
As Uilm notes, the level of production at the steel plant in Taranto is currently in line with last year's volume. In 2022, ADI produced approximately 3.4 million tons of steel, which the trade union group calls a record low. The trade union group is asking for an urgent meeting with the government to discuss Acciaierie d'Italia's debt situation and production volumes.
As GMK Center reported earlier, at the beginning of January 2023 the Italian government approved the infusion €1 billion into troubled steel mill Acciaierie d'Italia (ADI), a joint venture between steel company ArcelorMittal and state agency Invitalia. The aid was divided into two installments, the first of which is €680 million, the second is €320 million. The provided funds will help Invitalia become the majority shareholder by 2024.
Also, Acciaierie d'Italia may need to decarbonize additional funds – it is about investments in the amount of €8.2–8.9 billion for the green transition of the plant in Taranto. One of the challenges may be the price of carbon emissions.
---
---