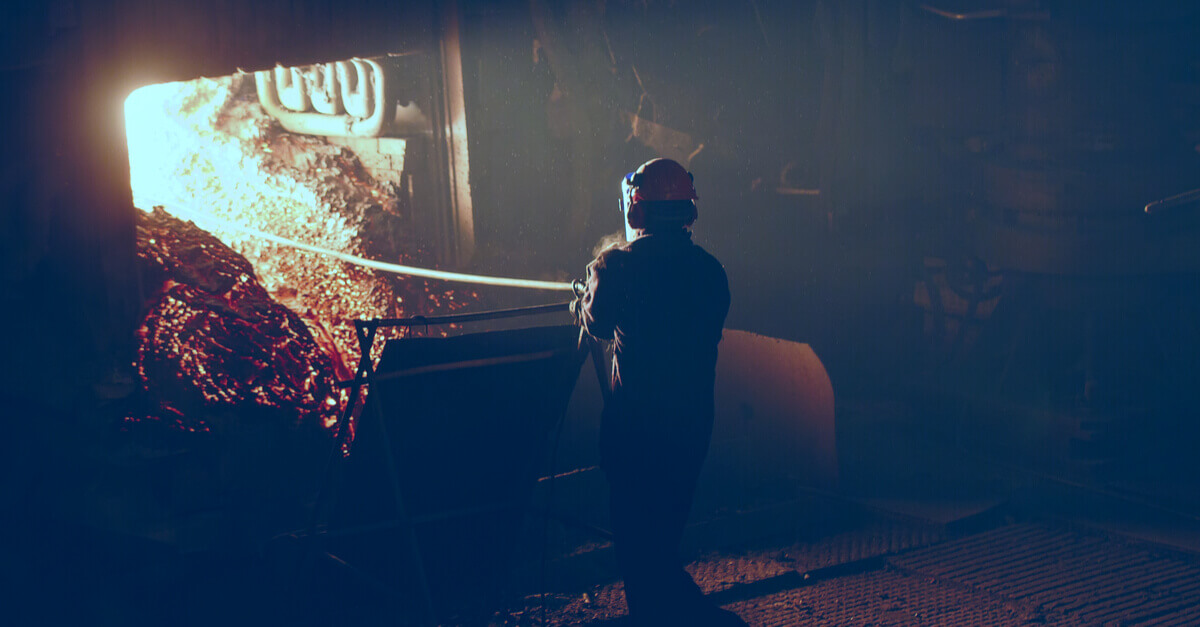 Production in mining industry increased by 6.9% in the same month
According to the estimates of the Ministry for Development of Economy, Trade and Agriculture of Ukraine, production in the steel industry grew by 29.1% in April compared to 5.2% growth in March. These statistics were presented in the Economic Activity Review for April.
Mining of metal ores grew by 11.8% in April against a 3.2% growth a month earlier.
The Ministry attributes the growth of the above indicators to favorable conditions in the ferrous metals and iron ore markets.
In general, production industry-wide grew by 13% in April, while the March growth was only 2.1%. The situation observed in the sectors was mainly positive:
+18% — processing industry;
+41% — mechanical engineering;
+6.9% — extractive industry;
+4.5% — energy;
+0.1% — coke and petrochemicals;
+58.2% — textile industry.
"April expectedly brought a considerable growth in production rates within the sectors of Ukrainian industry. The low-base effect of April is the major reason for such powerful growth. At the same time, many industries focused on the domestic market also showed growth that has even exceeded the fall in April last year, which suggests that national producers are capable of adapting to permanent lockdown," the review states.
The Ministry estimates a drop in Ukraine's GDP at 0.2% y-o-y, as compared to Q1 2020.
"Despite being dependent on the frequency, duration and severity of lockdowns, economic recovery in Q2, with regard to the past year's low comparison base and the roll-out of vaccination campaigns both globally and domestically, will show a positive trend", estimates the Ministry of Economy.
According to GMK Center, the State Statistics Service of Ukraine estimated a 2% drop in Ukraine's real GDP in Q1 2021 compared to the same period of 2020. Ukraine's economy shrunk 1.1% against the previous quarter.
The National Bank estimates a decline in the country's GDP at 1.5% in Q1. The regulator expects the national economy to grow by 8.7% in Q2.
As reported earlier, GMK Center has already analyzed the prospects for Ukraine's economic growth in 2021.
All forecasts for the current year promise a significant improvement of macroeconomic fundamentals in Ukraine. At the same time, the range of yearly GDP growth prospects is rather broad, from +1.5% to +6%. The key financial partners of our country are not too optimistic about the economic prospects of Ukraine.
---
---