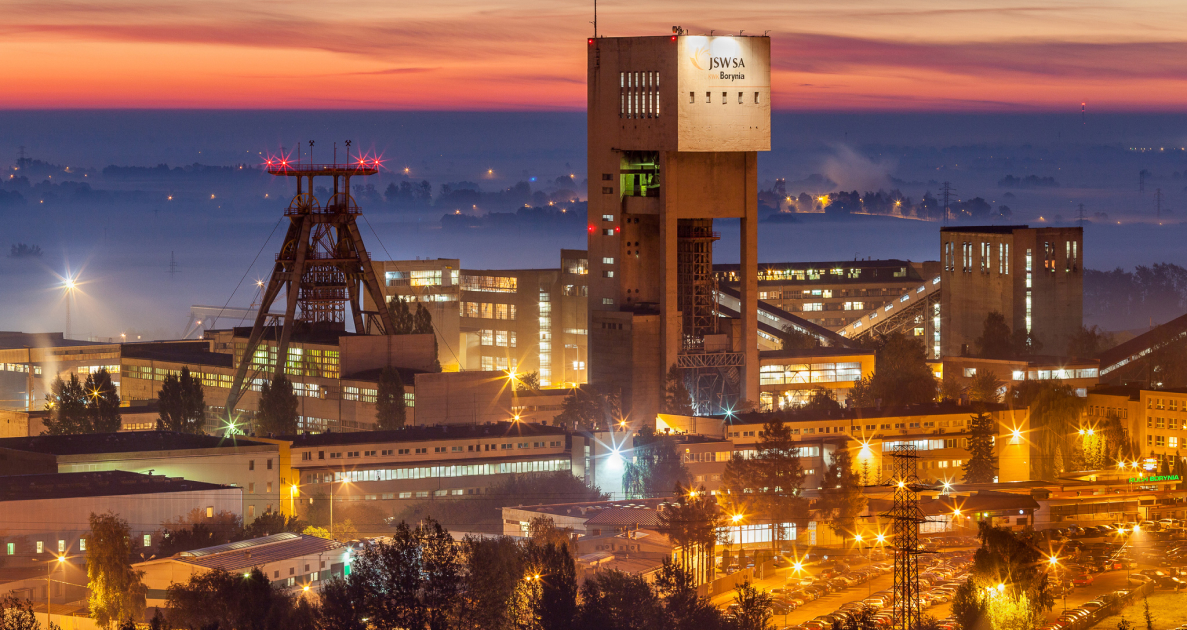 KWK Borynia-Zofiówka-Bzie Borynia Movement
The company aims to reduce greenhouse gas emissions by 27% by 2026 compared to 2018, and by 30% by 2030
Polish coking and thermal coal producer Jastrzebska Spolka Weglowa (JSW) intends to invest 1.65 billion zlotys ($392.3 million) in the decarbonization of production capacity to meet ambitious climate goals. This is stated in  the press release on the company's website.
The company has already signed a Sustainability Linked Loan (SLL) financing agreement with a consortium of eight Polish financial institutions. This is the first such financing of the mining industry in Central and Eastern Europe.
"SLL financing is becoming an increasingly popular financial instrument offered by banks and used by many companies around the world. But only the Polish company JSW, as the first subject of the mining industry in Central and Eastern Europe, can boast of receiving such a loan," noted Tomasz Kudini, President of the JSW Board.
The SLL formula is a form of enterprise lending based on environmental and sustainable development (ESG) goals. The company receives funding based on specific sustainability indicators. The following targets were included in the agreement between JSW and the consortium of financial institutions, which will be subject to annual review:
reduction of greenhouse gas emissions (compared to 2018) by 27%  by 2026 and by 30% by 2030;
the level of methane capture – about 50% by 2026;
methane management level – more than 90% by 2026.
"Having received SLL funding, JSW becomes the first Polish company in the mining industry, which has confirmed that it is possible to strive for its own climate neutrality by extracting coking coal, while at the same time providing strategic raw materials to steel enterprises. JSW is currently the largest producer of coking coal in the EU, and after the closure of the mines in the Czech Republic, the only one. Therefore, the role and development of JSW is crucial for the region," the company states.
In March 2023 Jastrzebska Spolka Weglowa received from the state an additional PLN 100 million ($22.7 million) for the construction of a new coke battery №4 at its Koksownia Przyjazn plant. The enterprise accounts for about 75% of JSW's total capacity. The capacity of the new coke battery will be about 611,000 tons of coke per year.
As GMK Center reported earlier, JSW is the largest producer of coking coal in Europe. In the fourth quarter of 2022, the company reduced the total volume of coal production by 2.9% compared to the same period in 2021 – to 3.47 million tons.
Total coke production in the fourth quarter was 680,000 tons, which is 12.8% less quarter-on-quarter and 23.6% year-on-year. Production of coking coal during this period fell by 4.5% q/q and by 0.4% y/y – to 2.76 million tons.
---
---