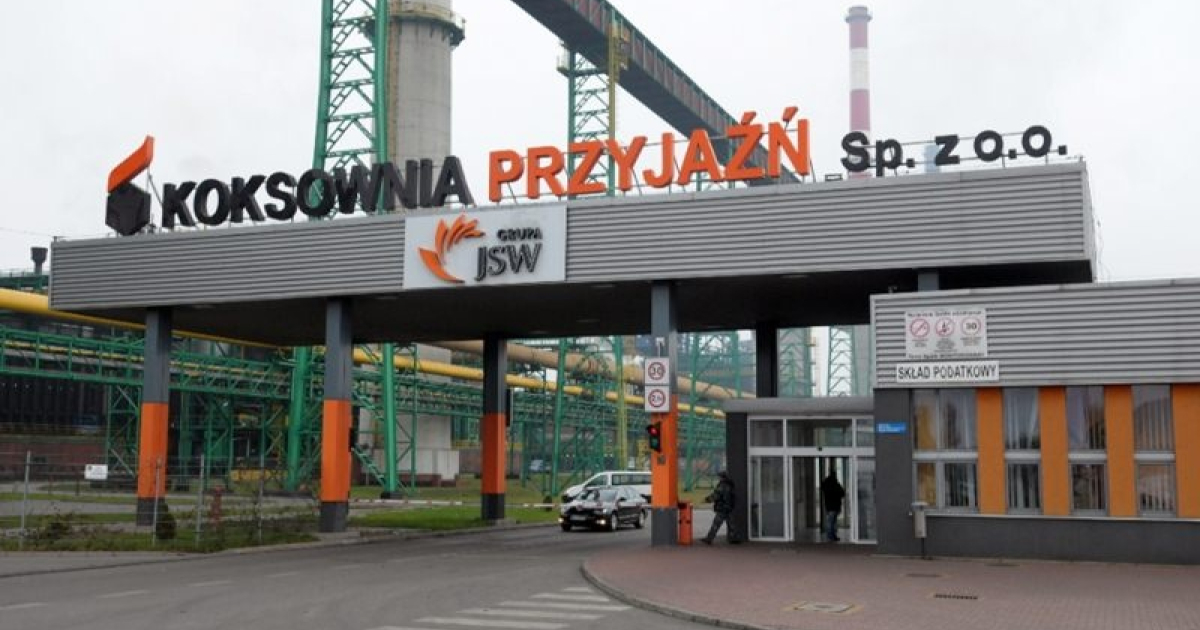 Koksownia Przyjazn
The state provided the company with additional funds for the construction of coke battery №4 at the Koksownia Przyjazn plant
Polish coking and thermal coal producer Jastrzebska Spolka Weglowa (JSW) received an additional PLN 100 million ($22.7 million) from the state to build a new coke battery №4 at its Koksownia Przyjazn plant. Kalanish reports about it.
Koksownia Przyjazn, located in Dombrów Gurnych, accounts for about 75% of JSW's total coke production capacity. The new 74-chamber coke battery will use stamped charging and dry coke quenching, producing up to 611,000 tons of coke per year.
The unit is being built according to environmental standards and will use the infrastructure of the previous coke battery. Work on the new battery began in 2021.
As GMK Center reported earlier, JSW is the largest producer of coking coal in Europe. In the fourth quarter of 2022, the company reduced the total volume of coal production by 2.9% compared to the same period in 2021 – to 3.47 million tons.
Total coke production in the fourth quarter was 680,000 tons, which is 12.8% less quarter-on-quarter and 23.6% year-on-year. Production of coking coal during this period fell by 4.5% q/q and by 0.4% y/y – to 2.76 million tons.
Also, in the third quarter of 2022, net sales of Polish JSW was PLN 2.15 billion ($476.1 million), and EBIDTA was PLN 2.91 billion ($644.4 million). For 9 months, the company's net revenue amounted to 6.4 billion zlotys ($1.4 billion), compared to a net loss of 62.7 million zlotys ($13.9 million) for the same period in 2021.
---
---